Actor Robert Downey Jr. was apparently not thrilled when his interviewer, Krishnan Guru-Murthy of Britain's Channel 4, started asking probing personal questions about his past drug use and his relationship with his father.
Downey appeared uncomfortable as soon as the interviewer stopped asking questions about his new movie, "Avengers: Age of Ultron," which he was there to promote.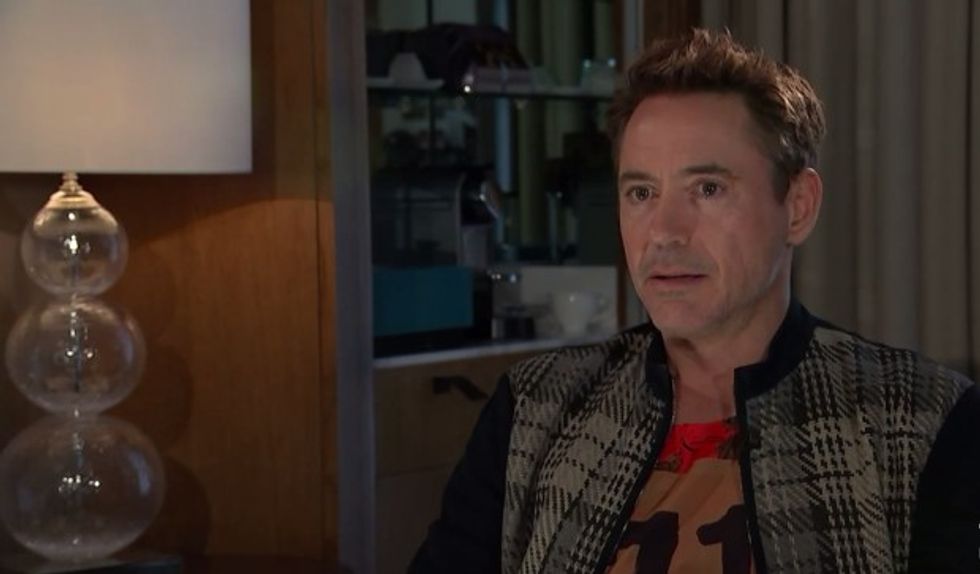 (Screengrab via Channel 4)
Guru-Murthy first asked the actor to explain a past quote he gave to The New York Times in 2008:
"I have a really interesting political point of view, and it's not always something I say too loud at dinner tables here. But you can't go from a $2,000-a-night suite at La Mirage to a penitentiary and really understand it and come out a liberal."
Responding to the question, Downey replied: "The funny thing is — and I appreciate your point of view — things you said 5-7 years ago or things you said in an interview that made sense to you at the time — I could pick that apart for two hours and I'd be no closer to the truth than I'd be giving you some half-assed answer right now. I couldn't even tell you what a liberal is. So therein lies the answer to your question."
When Guru-Murthy continued to pry, Downey snapped back, "Are we promoting a movie?"
The "Iron Man" star eventually got up and left after Guru-Murthy inquired about his "dark period" of drug and alcohol abuse and whether he was "free of all of that."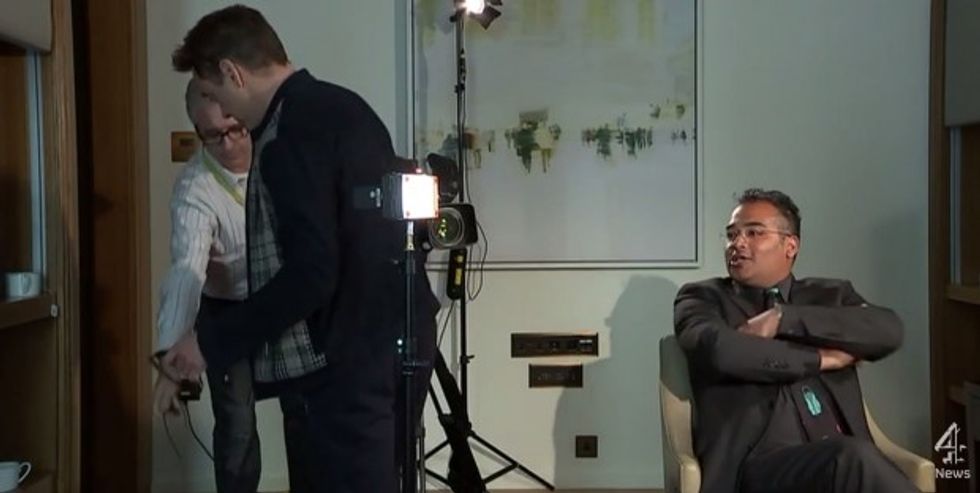 Screengrab via Channel 4
"What are we doing?" Downey asked.
"I'm just asking questions, that's all," Guru-Murthy said.
"You seem OK, it's just getting a little Diane Sawyer," Downey said before leaving the room.
---