Sen. Marco Rubio (R-Fla.) leads Republican hopefuls in the race to become the 2016 GOP nominee, according to a new Fox News poll.
13-percent of likely Republican primary voters said Rubio was their top choice. Wisconsin Gov. Scott Walker placed second with 12-percent of the vote, followed by Sen. Rand Paul (R-Ky.) who scored 10-percent of the vote.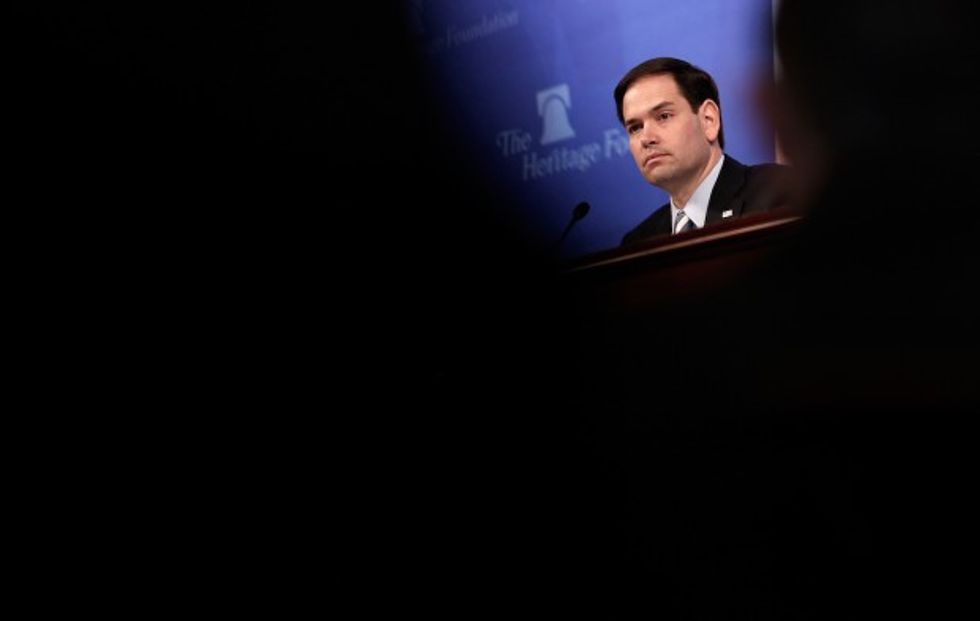 Republican presidential candidate Sen. Marco Rubio (R-Fla.) speaks at the Heritage Foundation April 15, 2015 in Washington, D.C. Rubio took part in a discussion on 'The Case for the Lee-Rubio Tax Reform Plan.' (Photo by Win McNamee/Getty Images)
Former Florida Gov. Jeb Bush, who many expect will secure the nomination, came in fourth with 9-percent of the vote. He was tied for that position with former Arkansas Gov. Mike Huckabee.
Tea party favorite Sen. Ted Cruz (R-Texas) placed fifth. The conservative firebrand earned only 8-percent of the vote in the Fox News poll.
The results among likely Republican primary voters have an error margin of plus or minus five points.
Here are the full results: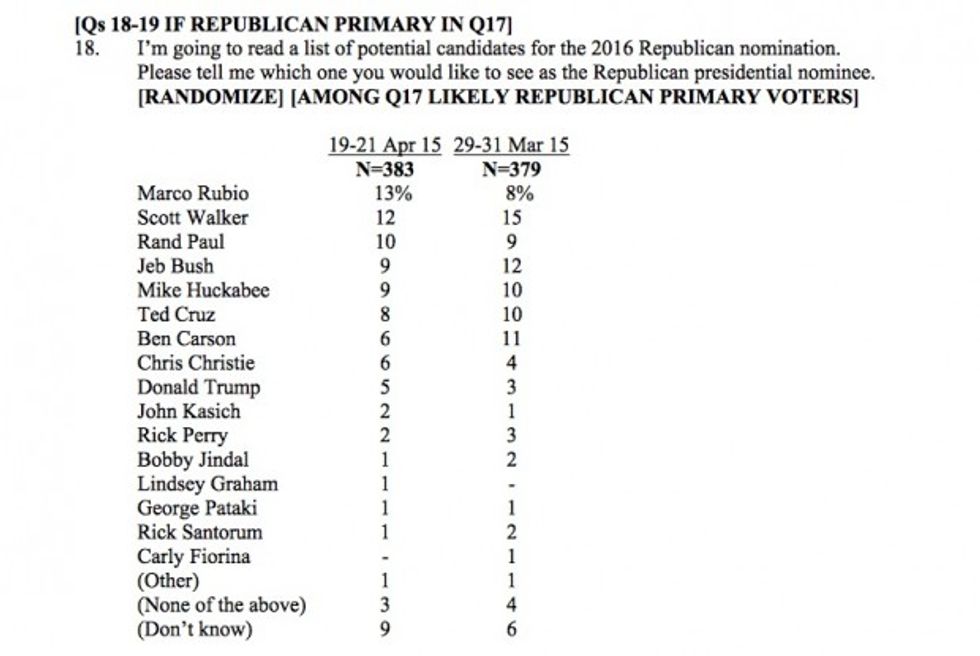 Image source: Fox News
—
Follow Oliver Darcy (@oliverdarcy) on Twitter