A motorcyclist was rounding a bend on California's Los Angeles Crest Highway over the weekend when he saw a fellow motorist in the wrong lane.
But it was too late.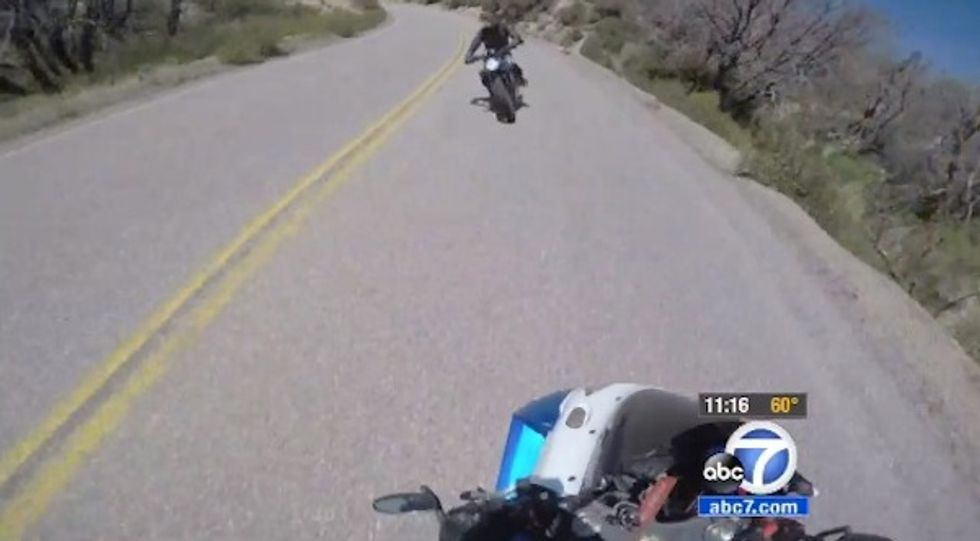 Image source: KABC-TV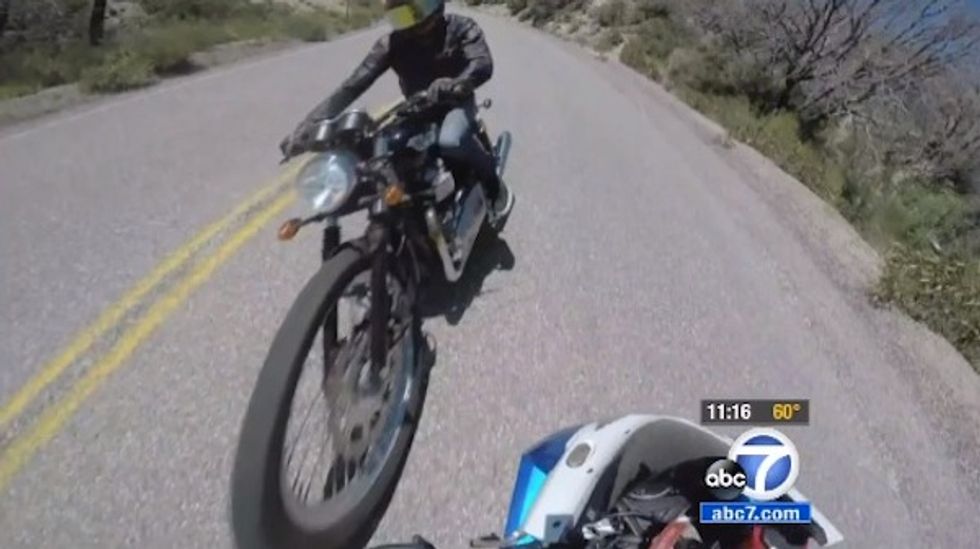 Image source: KABC-TV
Sherwin Ramos swerved slightly to avoid the collision. In doing so, he lost control of his bike and was flung into the rocky mountain at his right.
The other motorist — the one who had crossed over the road's double line as he took a turn wide and came close to clipping Ramos — fled.
Ramos caught the harrowing accident on his GoPro camera mounted on his helmet.
Watch the footage in KABC-TV's report:
"It felt like," Ramos said, pausing to think of the right words, "bad body slam. I just instantly was out."
In Sunday's accident, Ramos injured his ankle, knee and back, the news station reported.
"My friend would have lost his life if it was maybe an inch to the left more," Duce Alano told KABC, as he and Ramos hope sharing the video will help police identify the suspect.
"If you're watching, man, karma and shame on you, man," Dominique Santos, who saw the accident happen, said of his message to the other motorist.