Some scientists recently called for their colleagues to agree not to modify the genes of human embryos, citing the ethical debate and the potentially negative impact it could have on other research. Last week though, Chinese scientists published a paper in which they describe doing just that.
Two major scientific journals reportedly refused to publish the work, citing ethical concerns, one of the study authors told Nature News.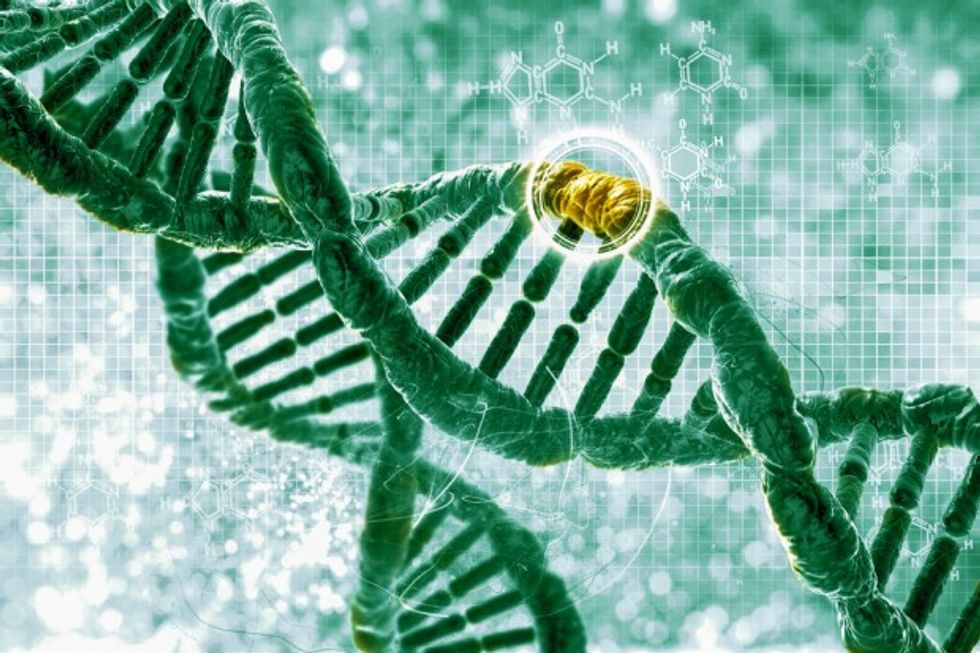 Photo credit: Shutterstock
It was, however, published in the open-source journal Protein & Cell where researchers described using a genome editing technique — one already used in animal embryo research and on human cells — to better understand its effect on human zygotes. A technique known as CRISPR/Cas9 was used by the scientists to try and edit a gene for a blood disorder.
 As Nature News pointed out, the researchers used human embryos that were considered "non-viable." In the study, they discovered issues with this technique that would need to be ironed out as "a prerequisite for any clinical applications of CRSIPR/Cas9-mediated editing."
George Daley with Harvard Medical School told Nature News that the study was both "a landmark, as well as a cautionary tale."
"Their study should be a stern warning to any practitioner who thinks the technology is ready for testing to eradicate disease genes," he said.
In March, five scientists wrote a comment in Nature in which they asked the scientific community "not to modify the DNA of human reproductive cells."
"There are grave concerns regarding the ethical and safety implications of this research," the concerned scientists wrote. "There is also fear of the negative impact it could have on important work involving the use of genome-editing techniques in somatic (non-reproductive) cells."
They continued to express a fear that current technologies in genome editing could have "unpredictable effects on future generations," making such research on human embryos "dangerous and ethically unacceptable."
"We are concerned that a public outcry about such an ethical breach could hinder a promising area of therapeutic development, namely making genetic changes that cannot be inherited," the scientists wrote.
Junjiu Huang from Sun Yat-sen University, who led this latest gene-editing research, told Nature News that both the journal Nature and Science refused to publish the study, though the journals would not confirm this with Nature News.
"We wanted to show our data to the world so people know what really happened with this model, rather than just talking about what would happen without data," Huang explained of why he and his colleagues went ahead with the research despite known ethical objections in the scientific community.
Edward Lanphier, one of the five who asked fellow scientists to refrain from such research, told Nature News in light of the study by Chinese scientists that he fears others will jump on the bandwagon.
"The ubiquitous access to and simplicity of creating CRISPRs creates opportunities for scientists in any part of the world to do any kind of experiments they want," he said.
Nature News reported an unnamed source revealed that there are already four groups in China that are pursuing research on editing the genes of human embryos.
—
Front page image via Shutterstock.
(H/T: Popular Science)