Nicole Mayhew was at work Monday when she started getting an odd feeling: My husband is in trouble.
"I just said I need to go check on him working on the car," she told KSTU-TV in Salt Lake City. "I just believe a spirit told me."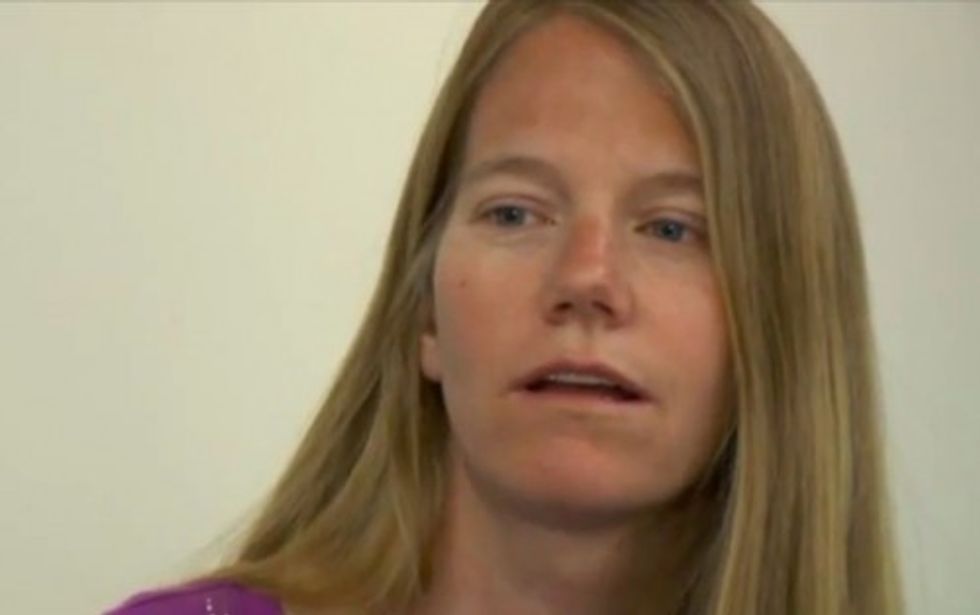 Nicole Mayhew (Image source: KSTU-TV)
Inside the garage of their Saratoga Springs home, 43-year-old Scott Mayhew was pinned underneath their Ford Explorer after the vehicle fell off the jack, police said.
Mayhew, his chest getting crushed, yelled for help for an hour and a half — but no one heard him until Nicole pulled into the driveway.
"So I got out and I heard my husband say, 'Help me, love,' and he was in the garage," she told KSTU. "I thought, 'It's on him, it's got to be on him, the car,' that's what's in my head, so I knew immediately."
When she got inside the garage and found the father of their kids underneath the SUV, Nicole said he tried to keep things calm.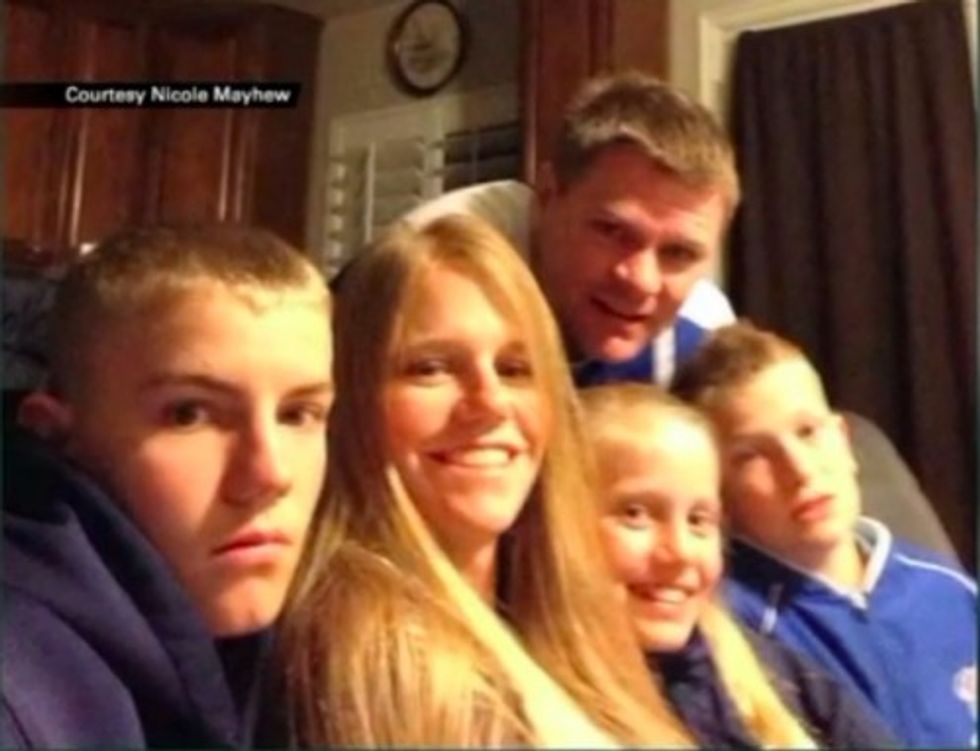 Image source: KSTU-TV
"When I came in he knew I was panicking and he just slowly said, 'I'm OK,' but I knew he was in a lot of pain," she told the station. "He said call 911, and when he said that I knew it was not good."
A neighbor reset the jack and lifted the SUV before paramedics arrived, KSTU said.
"He was still talking a little, he couldn't breathe that well at all, it just freaked me out," she added. "He said he kept praying for me to come home."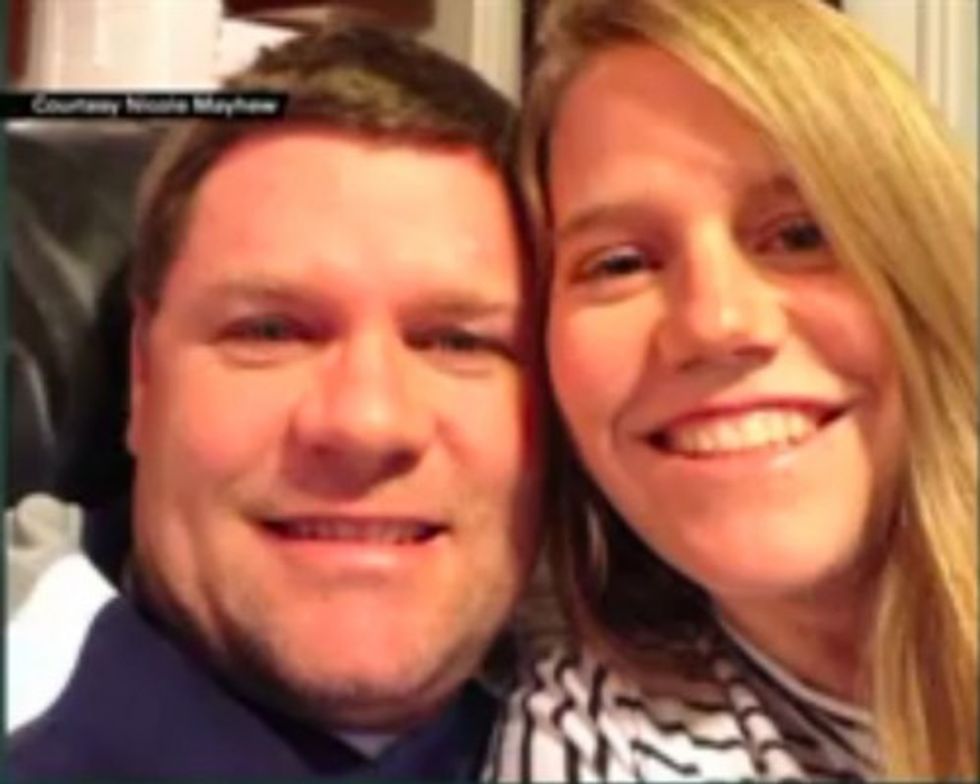 Image source: KSTU-TV
Mayhew was airlifted to a hospital; he has six broken ribs but should make a full recovery.
Doctors were concerned about internal bleeding at first, but it turns out Nicole got home before her husband's injuries could have worsened.
"I believe that ... there's angels around us," she said, "and my religion, my Heavenly Father was with him."
—
Follow Dave Urbanski (@DaveVUrbanski) on Twitter