NEW YORK (TheBlaze/AP) — PepsiCo said it's changing its recipe to drop aspartame from Diet Pepsi in response to customer feedback. It's swapping one artificial sweetener with another, sucralose, which is commonly known as Splenda.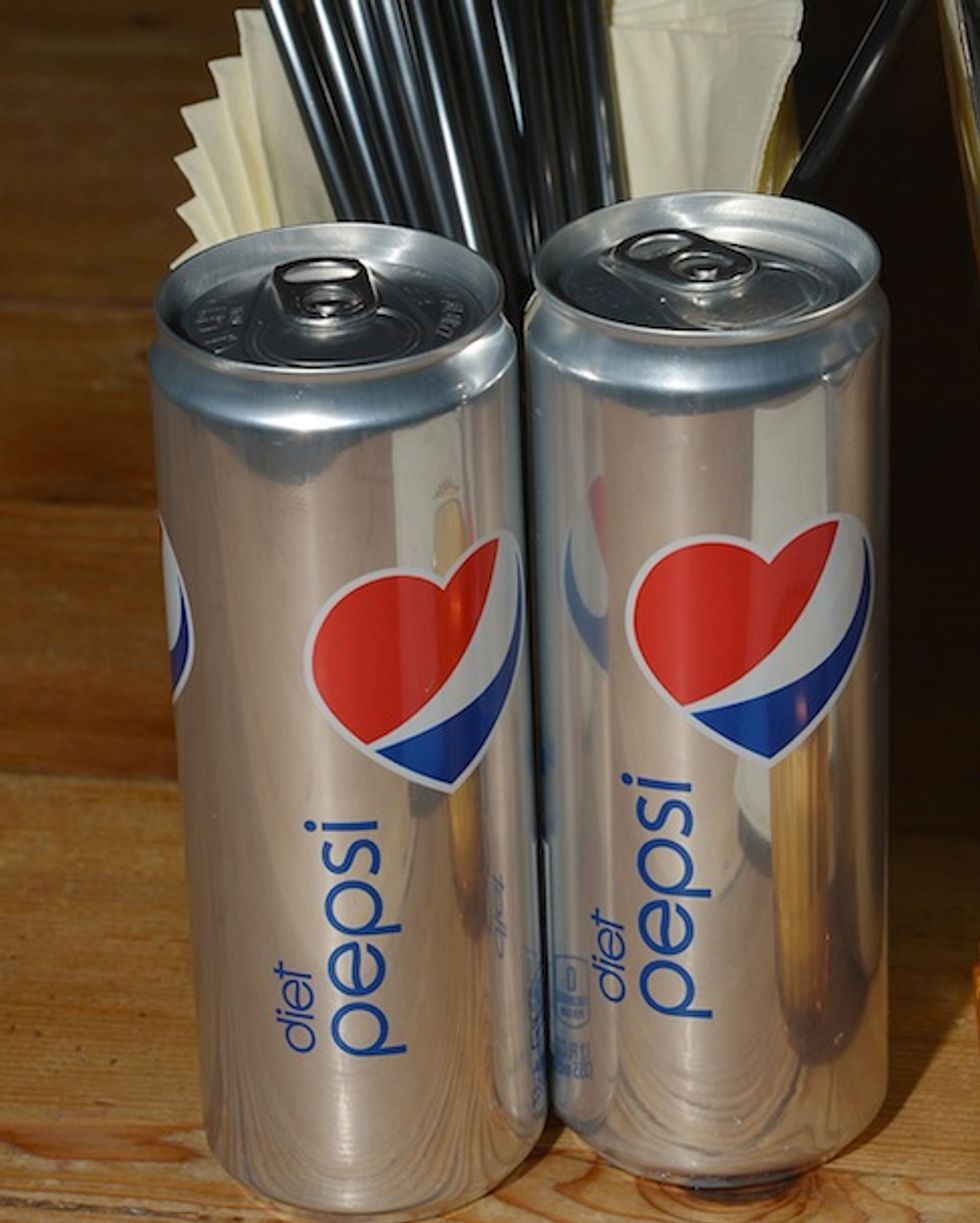 Mike Coppola/Getty Images for 2013 Tribeca Film Festival
The decision to change sweeteners comes as Americans keep turning away from popular diet sodas. Coca-Cola said this week that sales volume for Diet Coke fell 5 percent in North America in the first three months of the year.
Executives at Coke and Pepsi blame the declines on perceptions that aspartame, first sold under the brand name Nutrasweet, isn't safe. That's even though the Food and Drug Administration says more than 100 studies support aspartame's safety.
"To Diet Pepsi consumers, removing aspartame is their number one concern," Seth Kaufman, senior vice president of Pepsi, said in a phone interview, according to USA Today. "We're listening to consumers. It's what they want."
Andrea Foote, PepsiCo spokeswoman, said the reformulated Diet Pepsi drinks will start hitting shelves in August.
The American Cancer Society breaks down some of technicalities involving aspartame on its website:
In the body, aspartame is broken down into phenylalanine, aspartic acid, and methanol. Methanol can be toxic in high amounts, but the amounts that result from the breakdown of aspartame is lower than with many "natural" foods. For example, drinking a liter of diet soda would lead to consumption of 55 milligrams (mg) of methanol, as compared to as much as 680 mg of methanol from a liter of fruit juice.

Phenylalanine and aspartic acid are amino acids and are naturally present in many foods that contain protein. They do not cause health problems in most people. However people with the disease phenylketonuria (discussed in more detail later on) need to restrict their intake of phenylalanine, and so are usually counseled to avoid aspartame.
From a cancer-risk standpoint, the ACA says "most studies in people have not found that aspartame use is linked to an increased risk of cancer."
Some believe that the switch from aspartame to another artificial sweetener doesn't really address a larger problem.
"The jump from aspartame to sucralose is just rearranging deck chairs on the Titanic," Gary Ruskin, executive director of U.S. Right to Know said in a statement.  "The bigger problem is that PepsiCo is selling a product as 'diet" that may well cause weight gain. They didn't solve that problem."
The consumer advocacy group petitioned the Federal Trade Commission and FDA to bar brands like Coca-Cola and Pepsi from using the term "diet" in its advertising, believing it to be deceptive and false.
"We have asked the FTC and FDA to shut down what appears to be a consumer fraud," Ruskin said of the group, which cites studies that suggest artificial sweeteners can contribute to weight gain.  "We're hopeful they will stand with consumers and do the right thing."
One of the most recent studies linking artificial sweeteners to a thicker waistline came out just last month.
Soda companies aren't the only ones choosing to remove aspartame. Last year, General Mills' Yoplait removed it from its yogurts as well.
—
Front page image via Mejini Neskah / Shutterstock.com.