Leaving an Arkansas grocery store Wednesday night, one shopper said he witnessed a disturbing altercation — an elderly man getting beaten up while surrounded by a group of seven people.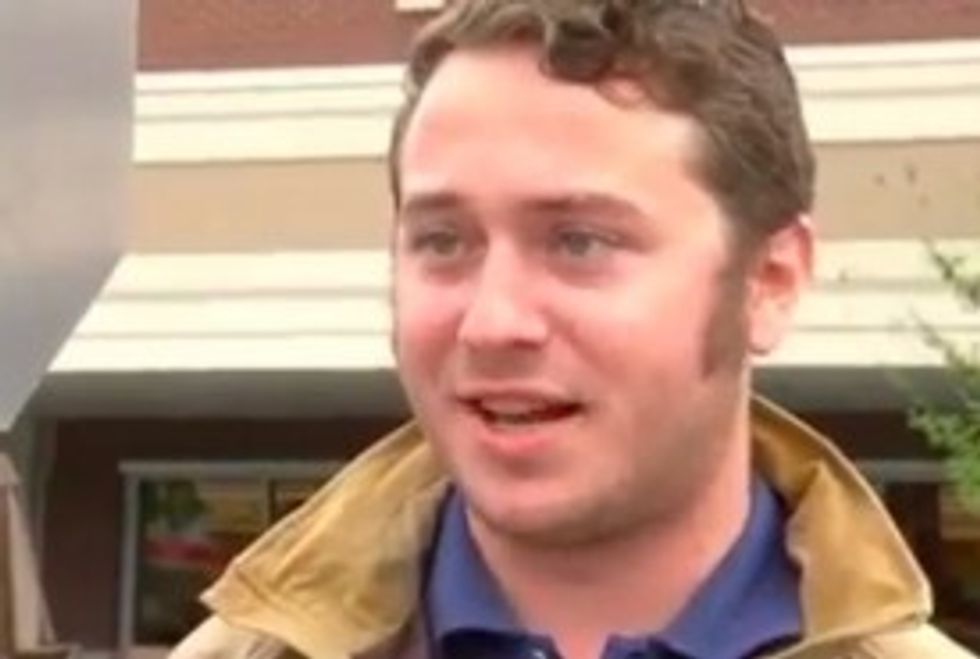 Gene talks about what he saw. (Image source: KOLR-TV)
"That's just not good odds," he told KOLR-TV.
So the 24-year-old Kroger shopper — who gave only a first name, Gene — decided to do something about the scene in the Little Rock parking lot.
He told KOLR he threw down his bags, stepped to the side — and then pulled out his gun and pointed it at the group.
"I was freaking out," he told the station. "I was shaking."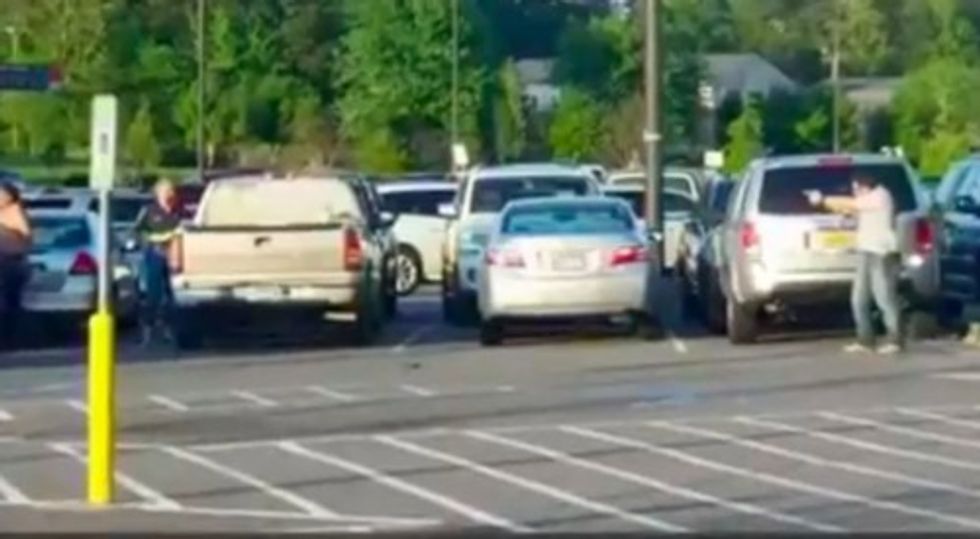 Image source: KOLR-TV
But the move got the group's attention. "They kept yelling this isn't your fight, you need to walk away, you need to put the gun down," Gene recalled to KOLR.
By this point, other shoppers had pulled out their cellphones and began documenting the standoff and calling police. "Some lady behind yells, 'There's a man with a gun,' to 911," Gene said.
The group and the victim took off before police arrived. Police said they're all related, and it was a nephew attacking his uncle. The victim, his face bloodied, told police he didn't want to press charges.
While Gene told KOLR it was the first time he's drawn his weapon after years of legally carrying one, he would make the same choice if faced with the situation again.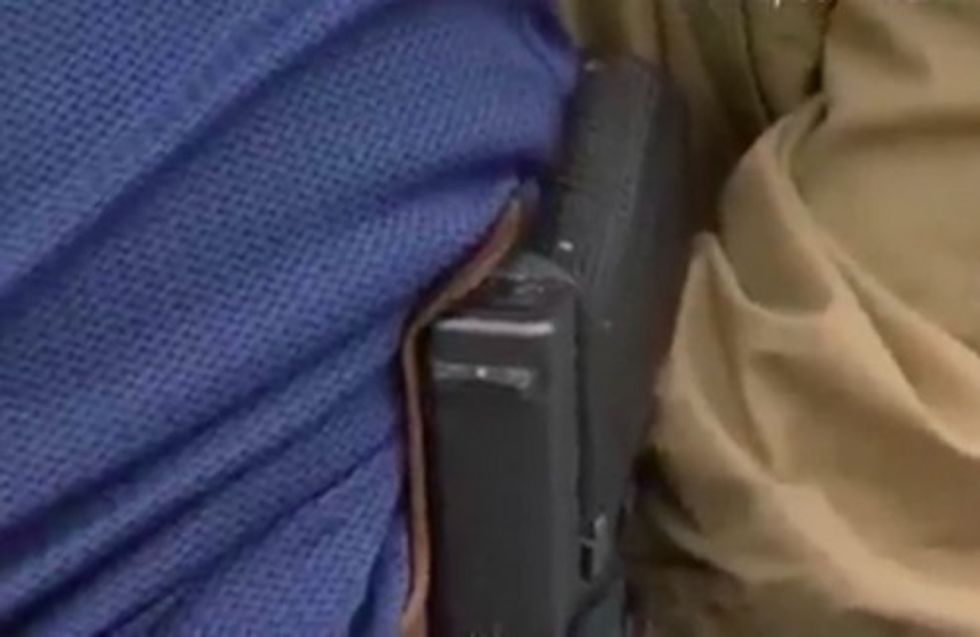 Image source: KOLR-TV
"When you see a crime happening and you see someone getting injured, if you have the ability to stop it, you should do so," he said.
Gene said he didn't have it in mind to pull the trigger, and made sure to keep his finger away from it during the altercation.
As for other shoppers interviewed about the incident, they supported Gene's actions.
"The guy did the right thing," one woman said.
—
Follow Dave Urbanski (@DaveVUrbanski) on Twitter