Thinking of getting an Apple Watch?
Better have skinny fingers — or a fat wallet.
CNET editor Scott Stein learned just how easy it is to mess up on the tiny display of an Apple Watch as he demo'd the device on Periscope on Friday.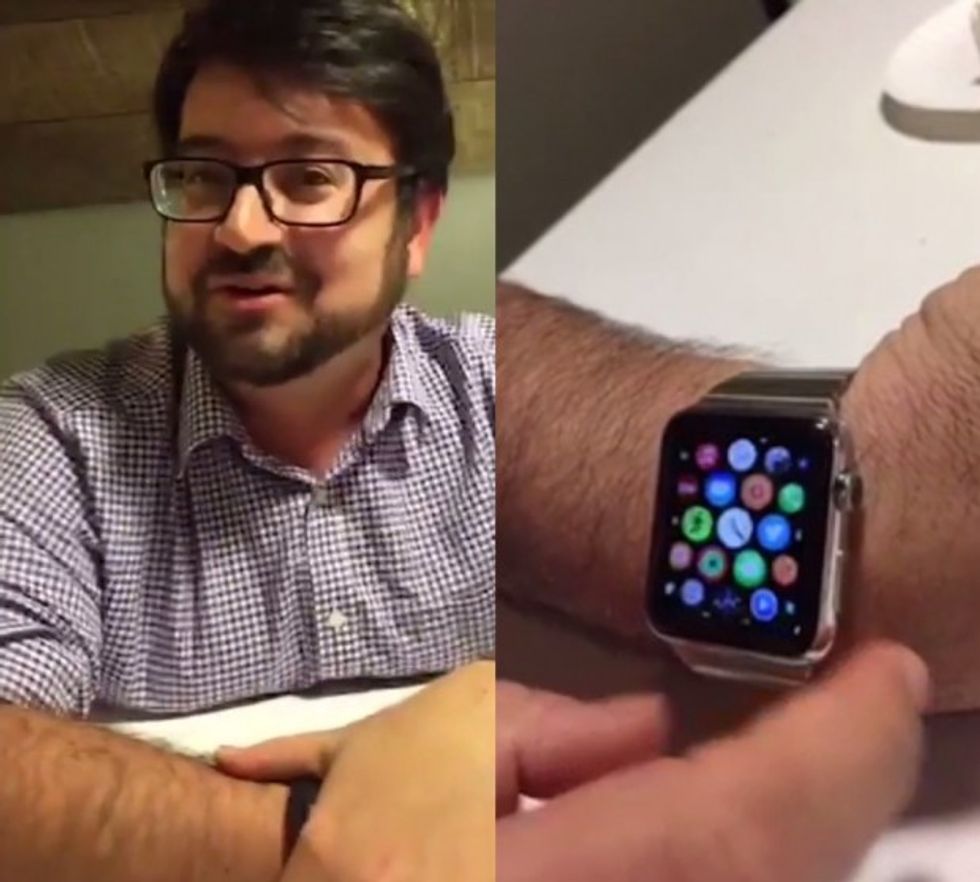 Images via YouTube
Taking viewers through the watch's uses, Stein opened up Amazon and tried searching for an Xbox.
"I could buy it now with one click!" Stein noted as an Xbox One popped up. "I've got to be very, very careful."
He wasn't careful enough.
"I'm just gonna add it to my wish list, not hit — don't, no, no!"
His finger slipped and hit the "order" button.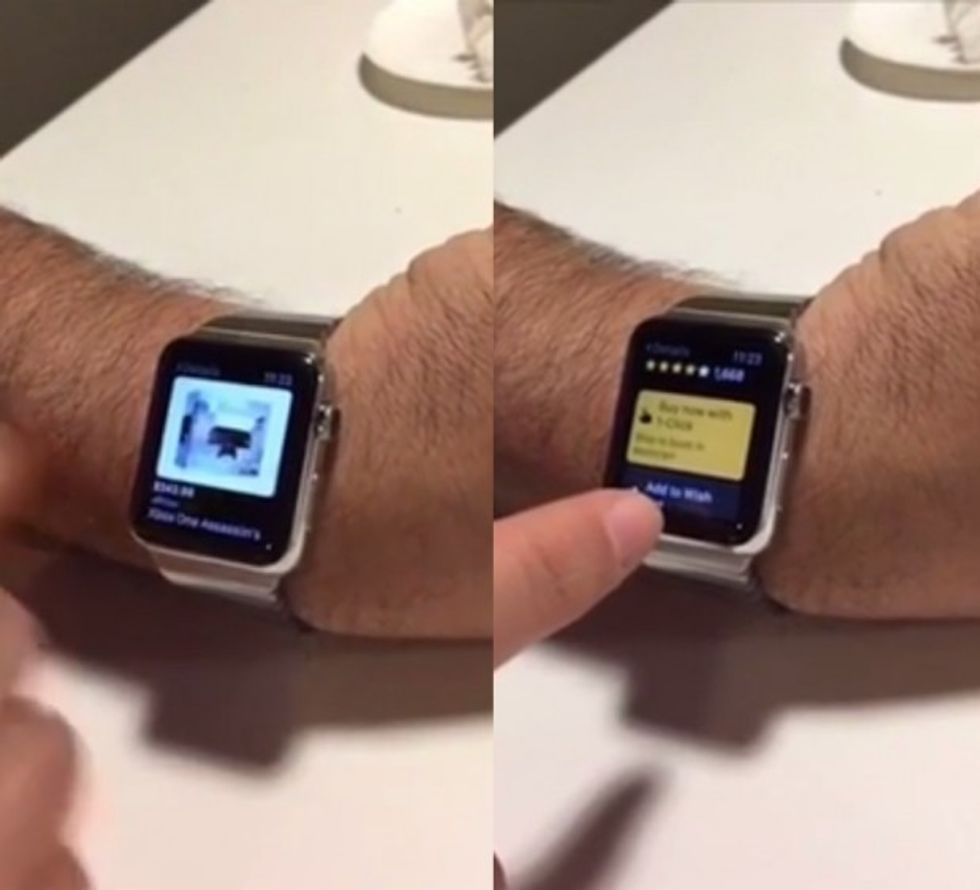 Images via YouTube
"How do I cancel that?" he asked as his coworker cracked up laughing.
Watch the awkward moment below:
The item he ordered, the Xbox One Assassin's Creed Unity Bundle, was selling for $341 on Amazon Saturday morning.
(H/T: Reddit)
—
Follow Zach Noble (@thezachnoble) on Twitter