A mother has been apprehended after police said she locked her four children — ages 13, 12, 10 and 9 — in a basement for over 12 hours without access to food or a bathroom.
Police and firefighters rescued the children after a one of them made a 911 call from a cellphone about 1:30 p.m. Sunday; it's unclear why a 911 call wasn't made earlier.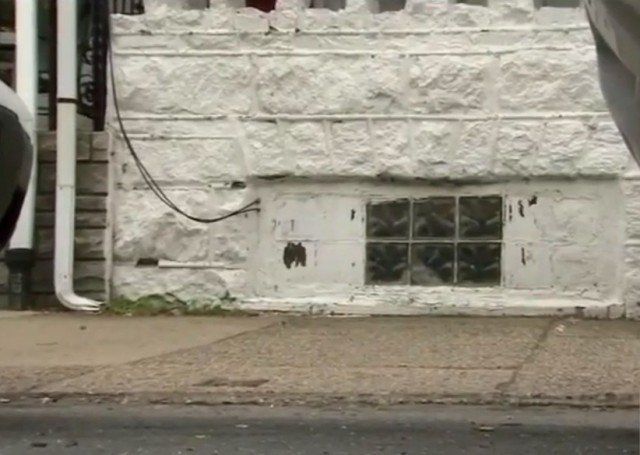 The basement where the four siblings were locked. (Image source: WPVI-TV)
"When the kids came out, you could tell they were scared," neighbor Victoria Sipes told WPVI-TV in Philadelphia.
The mother of the boy, 13, and his three sisters is expected to face multiple counts of child neglect and endangering the welfare of a child among other charges, WPVI reported.
The station reported that a friend of the 12-year-old sister saw her arguing outside with her mom on Saturday afternoon.
"I started crying because I was like, 'What type of person does this to their kids?' That's not even a type of punishment that you do," Aphrodite Sanchez, a friend of one of the victims, told WPVI.
Others said the woman, whose name hasn't been released, is a good mother.
"It doesn't seem like her, it doesn't seem like her style," Sipes told the station. "I know that she's been going through a lot lately, but this is not something it would seem like she would do."
The children, who apparently weren't injured, were taken to a hospital as a precaution.
—
Follow Dave Urbanski (@DaveVUrbanski) on Twitter