Legendary Baltimore Ravens linebacker Ray Lewis issued a passionate "message for the rioters in Baltimore" on Tuesday, imploring young kids to "get off the streets." The video had been viewed over 4 million times on Facebook within a couple of hours.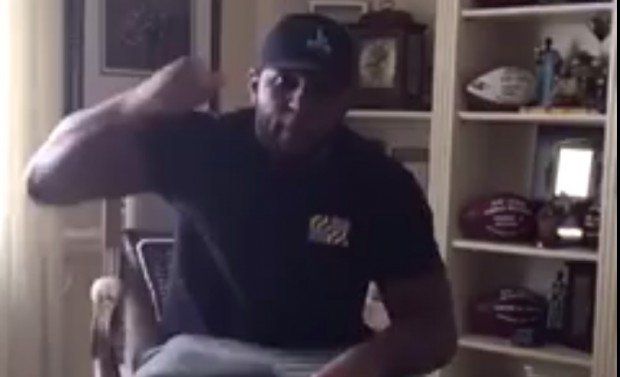 (Facebook)
"No way. No way. No way this can happen in our city," Lewis said. "No! Young kids, you've got to understand something: get off the streets. Violence is not the answer. Violence is never the answer."
Referring to Freddie Gray, who died of a serious spine injury while in Baltimore police custody, Lewis proclaimed, "We don't do nothing for him doing this."
"We know there's a deeper issue, we know what the jungle looks like," he continued. "There's enough of us in the streets trying to change what's going on. Baltimore, get off the streets! Kids, go home, stay home! You don't have no right to do what you're doing to this city! Too many hardworking people built this city! We put this city together, we put this city on our back!"
Lewis argued there are problems that need to be addressed and unanswered questions, but "rioting in our streets is wrong, it's dead wrong."
Seemingly growing more emotional by the second, the former NFL great screamed, "I can't come back home and this is it!"
"We must change this right now. Stop the violence, man! Go home! I'm telling you, go home! Whatever I've got to do, it will not happen on our clock," Lewis concluded.
Watch the entire video below:
I've got a message for the rioters in Baltimore. #BaltimoreRiots

Posted by Ray Lewis on Tuesday, April 28, 2015
---