Glenn Beck on Tuesday said that "Martin Luther King is truly dead" in a fiery rant against the rioters in Baltimore.
"Martin Luther King is truly dead. So, soon, will our country be, I fear," Beck said on his radio program. "Where is the leadership? ... Hillary Clinton last night was tweeting about her new bumper sticker. She's been on the campaign trail telling all that would listen that we need to change our 'deep-seated [cultural codes], religious beliefs.' That's a quote."
Beck said he "warned about these times" when he was at Fox News, and predicted Tuesday that things will only "get worse."
"Our police force morale has been weakened," Beck said. "Our Secret Service is out of town, drunk with hookers. Here are the riots, and they will only grow across the land. Police officers will be killed, God forbid, and so will protesters. And the hatred and the anger will only escalate."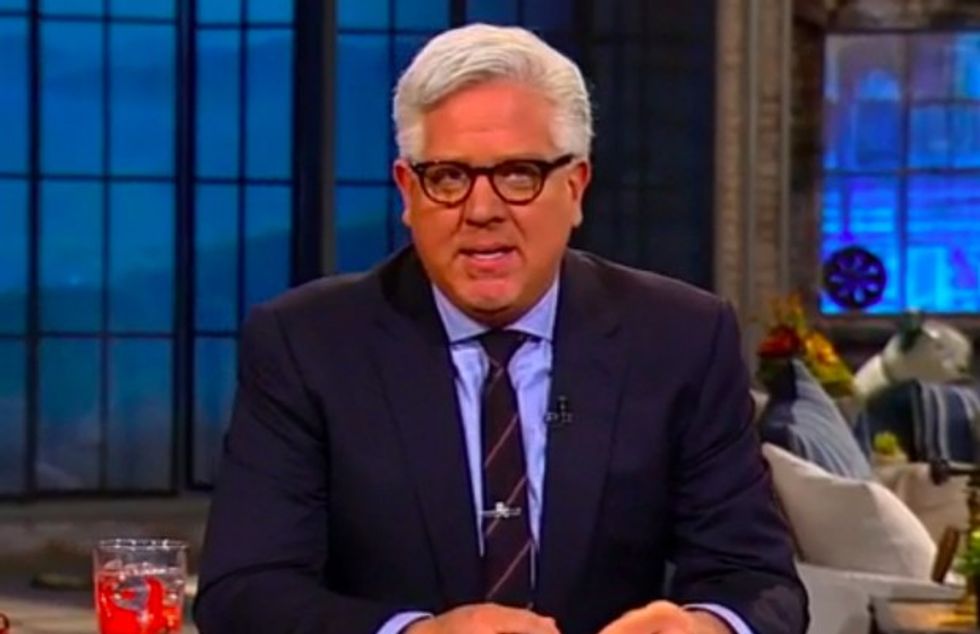 Glenn Beck speaks on his television program April 28, 2015. (Photo: TheBlaze TV)
Speaking on his television program, Beck said the behavior on display on the streets of Baltimore is "as sick as the Middle Eastern mothers who send their sons out to be martyrs."
"The American left has become a death cult," he continued. "That takes some balls to say that. You're damn right. The abortion industry, and forcing people to pay for abortions ... and the head of the DNC not willing to say you can't kill a baby? What is that if not a death cult? The end of life cult, where we are cheering for people who are taking their own life?"
Beck said the protesters aren't looking for justice "as much as they're looking for free booze, free CVS stuff, toilet paper, shoes, anything else they can take," but the consequences will be severe.
"We are demonstrating to the whole world we cannot govern ourselves anymore," Beck said. "Man's experience with being free does not work. And the top must come crashing down because we are no longer a moral enough people, people with enough self-control, to be able to control ourselves."
Beck referenced Abraham Lincoln's prediction that America could never be destroyed by an outside force, but if the nation is destroyed, it will be by its own people.
"Well last night, I saw us fashion the noose and put a gun in our mouth!" Beck said. "Where there is a lack of vision, the people shall perish. The press reported the president huddled in private last night to discuss Baltimore. What is there to discuss, Mr. President? You say you admire Dr. Martin Luther King? Well maybe you should damn well start acting like Dr. Martin Luther King, Mr. Obama! Yes, mister, not president, because you're not acting like the president."
Beck said if you don't believe political instability is coming, doesn't know "what the hell is wrong with you."
"Oh, we've had riots. Yes, we have," he said. "But have we ever been this weakened? Has the world been this close to the edge? Have we ever had this kind of debt? Have we ever had the de-dollarization of the United States of America?"
"We as Americans should be running in to help those in Nepal," Beck concluded. "We should be running in to help those Christians who are losing their children every day in the Middle East. Instead, let me be really honest. We're seeing a publicity stunt. ... Instead, we're tending a self-inflicted wound."
[mlbvideo content_id=92667983]
The full episode of The Glenn Beck Program, along with many other live-streaming shows and thousands of hours of on-demand content, is available on just about any digital device. Click here to watch every Glenn Beck episode from the past 30 days for just $1!