A New Jersey man was scratched and bruised by the time the authorities arrived to arrest him after the neighbors of the elderly man he allegedly stole from decided he wasn't going to get away with it.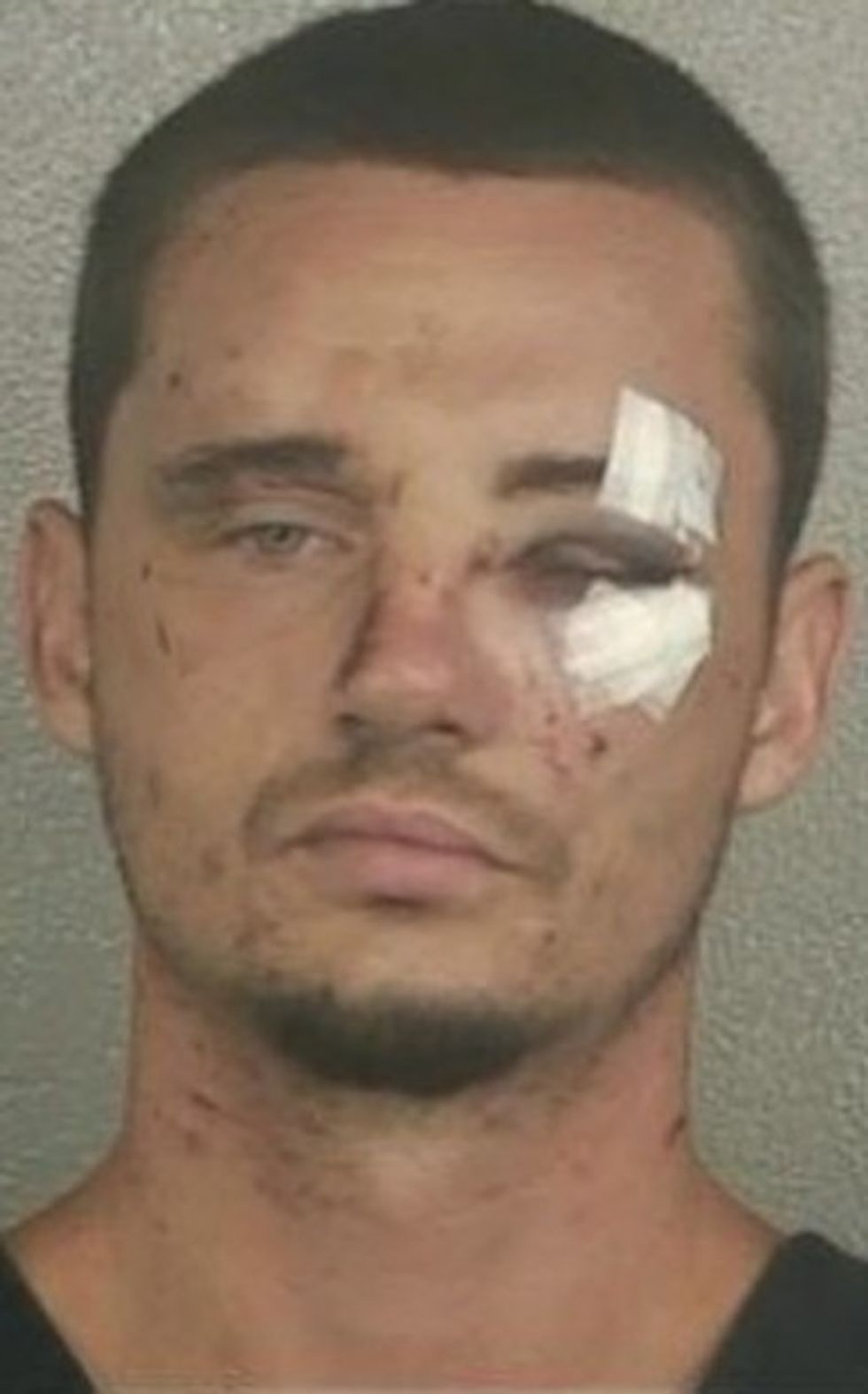 Joey Thompson was arrested on several charges after he entered the many homes and stole money from one before citizens detailed him for police. (Image source: Broward County Sheriff's Office)
According to the Orlando Sun-Sentinel, 33-year-old Joey Thompson had already stolen $5 and a cellphone from a 77-year-old living in a Pompano Beach, Florida, apartment when he entered another homestead next door. The residents of this second apartment, who were putting their child to sleep at the time, sprung into action, WSVN-TV reported.
"He shoved my husband down on my son's bed and, you know, he said, 'Get down,' and he looks at me, and he said, 'Get down,' and I looked at him, and he looked at me, and I just started screaming," the woman, who asked the news station to only identify her as Amber, said. "So he came at me because I was screaming, and then my husband got him from behind. So when he turned around to start fighting with my husband, I just jumped on his back."
From there, the fight moved outside where Amber said he flipped her onto the ground and put her in a chokehold.
Amber, her husband and other neighbors all pitched in to detain Thompson for police.
"I heard the woman screaming. She was screaming, 'help, help,'" Robert Hopkins told the news station. "I jumped over the fence and I just helped her. I held the guy down until the cops came."
Amber told WSVN she had sized Thompson up before she jumped on him and thought, "Mmm, I can take you."
With the help of others and as evidenced by the bruises and bandages on his face in his booking mugshot, she was right.
These two homes weren't the only ones targeted. WFOR-TV added that 8-year-old Katrina Shawfield said Thompson walked casually into her home as well.
"I was scared because I thought he was going to come in and kill something or kill my mom or one of my sisters and brothers," she told the news station.
According to the Broward County Sheriff's Office, Thompson is charged with home invasion with a deadly weapon, burglary with assault, battery of a person 65 years or older, and criminal mischief.