Baltimore resident Freddie Gray suffered "catastrophic injury" when he slammed into the back of the police transport van, breaking his neck, multiple law enforcement sources reportedly told WJLA-TV. A bolt found in the back of the van matches the specific head injury Gray sustained, the sources said.
The unnamed law enforcement sources reportedly briefed the news station on the findings of a police investigation that was handed over to prosecutors on Thursday and the medical examiner's preliminary findings.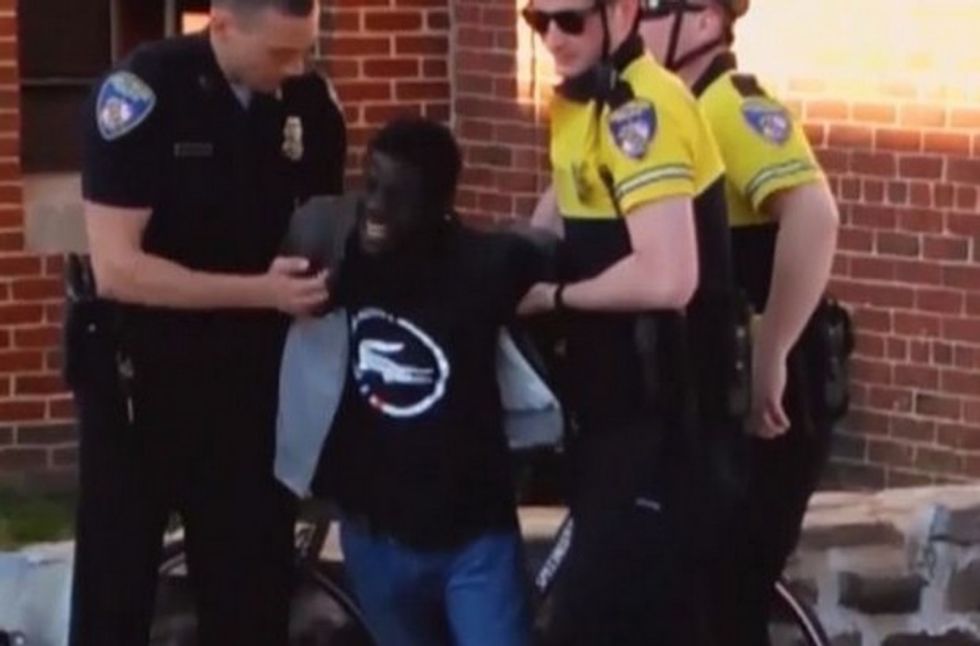 (WUSA-TV)
It wasn't clear how Gray's head apparently slammed into back of the van. A prisoner who is said to have shared the police vehicle with Gray reportedly told police he was "intentionally trying to hurt himself," but the officer who drove the van has yet to give a statement.
The police investigation reportedly found no credible evidence that Gray's death was the result of his arrest caught on video, according to the sources.
Gray was arrested after he made eye contact with an officer and ran. Officers chased him down and handcuffed him behind his back. Bystander videos recorded police loading him, dragging his legs, into one of two metal compartments in the back of the van.
Meanwhile, protests over Gray's death spread Wednesday night to other cities including Boston, New York and Washington, making it clear that tensions over the case are far from subsiding. The demonstrations were mostly peaceful, but police made many arrests, including at least 60 in New York.
Gray's death was only the latest high-profile case of a black man dying as the result of a police encounter. Similar protests erupted over the killings of Michael Brown in Ferguson, Missouri; Eric Garner in New York last year, and Walter Scott in South Carolina. Scott was shot in the back by a white officer who has since been charged with murder.
The Associated Press contributed to this report.
---