Though it might seem like a no-brainer to keep kids home from school if they have lice, the nation's top doctors suggest otherwise — and some parents aren't happy about it.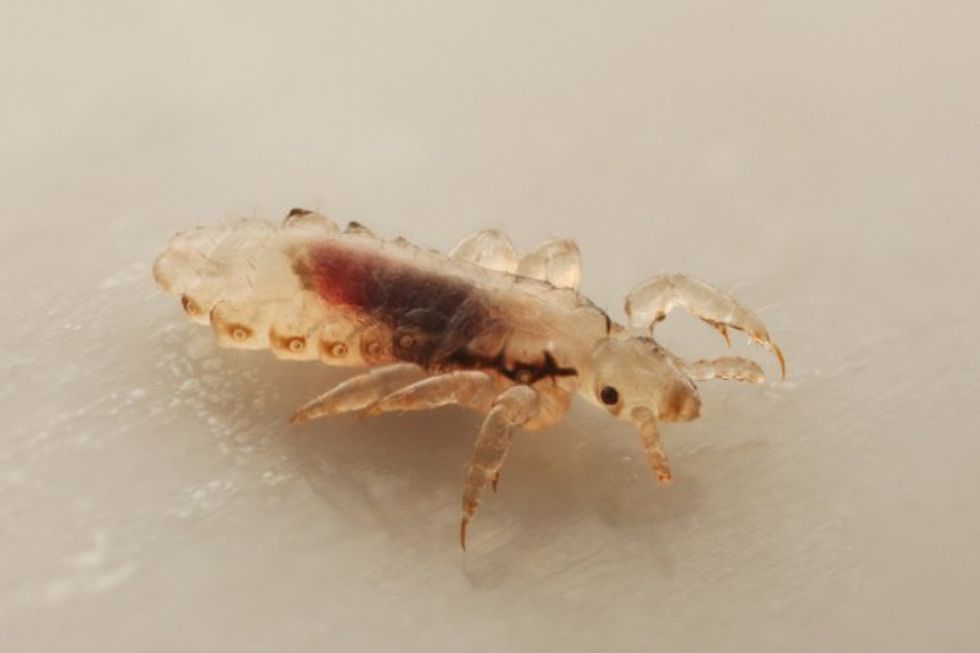 The American Academy of Pediatrics released an updated report on the recommended treatment of head lice and restated that it doesn't believe children should be kept home from school for having nits. (Photo credit: Shutterstock)
The American Academy of Pediatrics released updated treatment guidelines for dealing with lice and has recommended kids with lice keep going to school.
"Pediatricians are encouraged to educate schools and communities that no-nit policies are unjust and should be abandoned," the AAP stated on its website. "Children can finish the school day, be treated, and return to school."
The academy called no-nit policies a possible violation of a child's civil liberties.
What's more, the new report discouraged schools from screening for lice as well, saying that it's not cost effective and not very effective at preventing an infestation.
"School exclusion of children with nits alone would have resulted in many of these children missing school unnecessarily," the report stated of overzealous screenings and policies. "In addition, head lice infestations have been shown to have low contagion in classrooms."
The report also said school should not necessarily be avoided if a child is found to have an infestation, because at this point they likely have had the bugs for a month or more by the time they're discovered.
"[...] by the time it is discovered and poses little risk to others from the infestation, he or she should remain in class, but be discouraged from close direct head contact with others," the report stated.
KTVT-TV reported that some parents who have battled head lice with their own children don't agree with AAP's recommendation that kids with lice keep going to class.
"I think that's kind of ridiculous," Tracy Wineberg, whose daughter had lice last year, told the news station.
Watch KTVT's report about parent concern over the AAP's guidelines:
The best practice to increase odds of preventing head lice issues, the AAP said, is for parents to teach children to avoid sharing combs and hats. Parents can also prevent a few nits from becoming a full blown infestation by regularly taking a close look at their child's head.
(H/T: KPIX-TV)
—
Front page image via Shutterstock.