House Republicans this week finished committee work on a bill to fund the legislative branch of Congress, and included language that would prohibit any pay hike for members of Congress in 2016.
The House Appropriations Committee released its legislative branch spending bill for fiscal year 2016, and it continues the GOP's effort to avoid excessive spending. The bill would spend $3.3 billion on House and joint House-Senate operations; funding for the Senate will be determined by the Senate.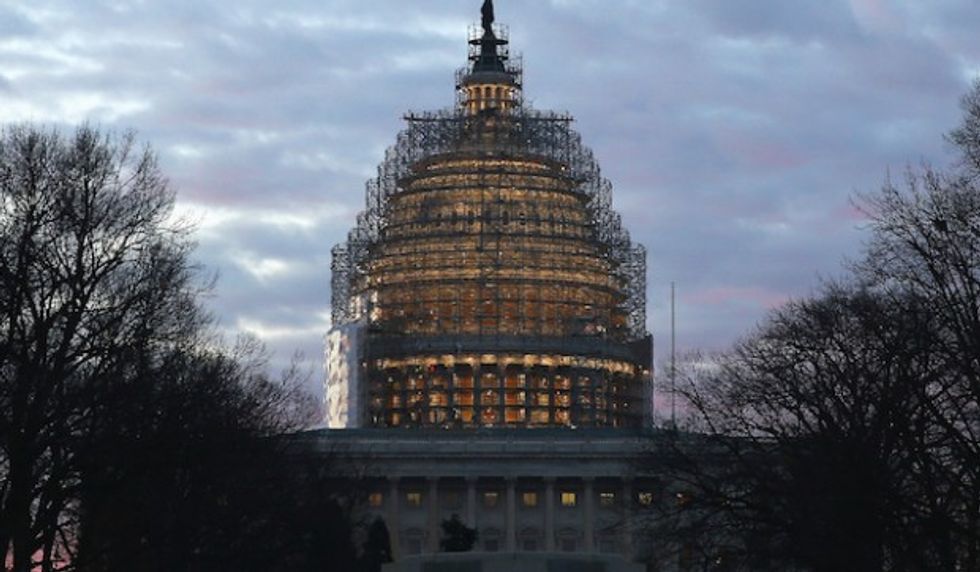 House Republicans are hoping to block a pay raise for members of Congress. The last raise members of the House received was in 2009.
The $3.3 billion bill is the same level as current spending, and Republicans note that the total House budget is down 14 percent since the GOP took over in 2011.
The bill has the foresight to prevent any pay hike for members of the House in 2016. "[N]o adjustment shall be made ... relating to cost of living adjustments for members of Congress ... during fiscal year 2016," the bill said.
Under the Constitution, the current Congress is not permitted to give itself a raise, and any decision to boost salaries can only take effect once the new Congress shows up, after an election. As a result, any attempt in 2016 to raise the pay of members could only take effect in 2017, when the new Congress is seated.
The salary for a rank-and-file House member is $174,000, and the pay goes up for members in leadership positions. That's more than three times the median U.S. household income, which was nearly $52,000 in 2014.
Still, there has been some grousing about congressional pay. Just before he retired, former Rep. Jim Moran (D-Va.) tried to make the case that members need a pay raise, especially if they're expected to live in and around Washington, D.C. Moran said members of Congress essentially run the country, and need to be paid accordingly for that service.
"I think the American people should know that the members of Congress are underpaid," Moran told Roll Call. "I understand that it's widely felt that they underperform, but the fact is that this is the board of directors for the largest economic entity in the world."
Congressional pay hasn't been raised since 2009.