So you've invested in a fancy rising desk that allows you to stand for a portion of your work day. Though that's certainly better than sitting all day, as many studies suggest, more recent research reveals that standing alone might not be enough to offset the negative effects of a mainly sedentary lifestyle.
However, the study authors do have something that might: an extra two-minute walk once an hour. That's a full three minutes less than a similar study published last year recommended.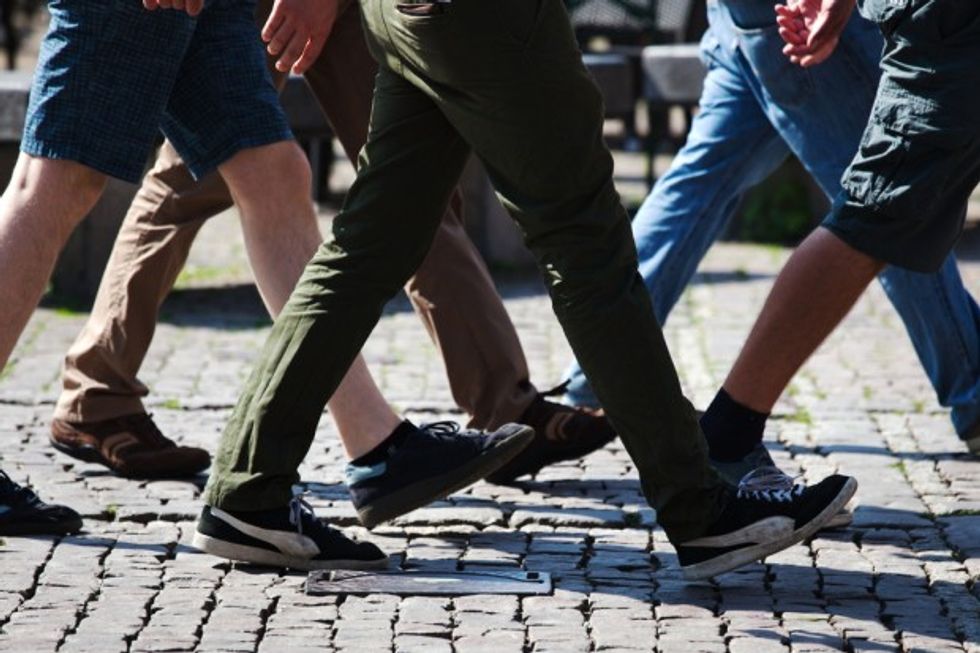 Adding an extra two minutes of walking each hour, in addition to meeting recommended exercise, could help reduce some of the negative effects of a sedentary lifestyle. (Photo credit: Shutterstock)
The research from the University of Utah School of Medicine published this week used data from the National Health and Nutrition Examination Survey to evaluate if low intensity activities, such as standing, and light intensity activities, like walking, light gardening or cleaning, could extend the lifespans of normally sedentary people.
Though they didn't see any benefit in standing for two minutes each hour, walking or doing another light intensity activity for two minutes each hour was associated with a 33 percent lower risk of dying. The dataset included more than 3,200 participants who wore accelerometers to measure the intensity of their daily activities. During the three years of observation, there were 137 deaths.
"It was fascinating to see the results because the current national focus is on moderate or vigorous activity," Dr. Srinivasan Beddhu, professor of internal medicine and lead author of the study, said in a statement. "To see that light activity had an association with lower mortality is intriguing."
But just walking for a couple of minutes every waking hour shouldn't be all you do, Beddhu said.
"Based on these results we would recommend adding two minutes of walking each hour in combination with normal activities, which should include 2.5 hours of moderate exercise each week," he said.
"Exercise is great, but the reality is that the practical amount of vigorous exercise that can be achieved is limited," Dr. Tom Greene, a co-author on the study, added. "Our study suggests that even small changes can have a big impact."
The research was published in the Clinical Journal of the American Society of Nephrology.
(H/T: Science Daily)
—
Front page image via Shutterstock.