Want to know what the Baltimore Orioles' fan-free ballgame looked like?
"Saturday Night Live" has you covered.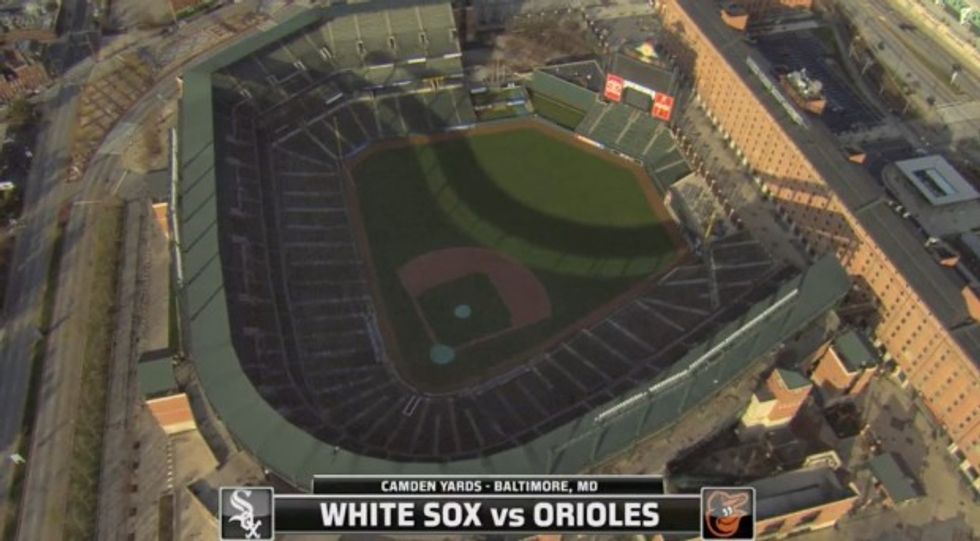 Image via NBC
The real deserted game, the first time in MLB history that a home game has been closed to the public, was played on Wednesday as rioting threatened Baltimore's streets.
On Saturday, the "SNL" crew presented their take on the game.
The announcers couldn't stop putting their feet in their mouths with lines such as, "Baltimore has just been on fire this week," and, "Baltimore took an absolute beating from the boys in blue" (the Blue Jays, not the police).
From a stupidly easy "Guess the Attendance" game...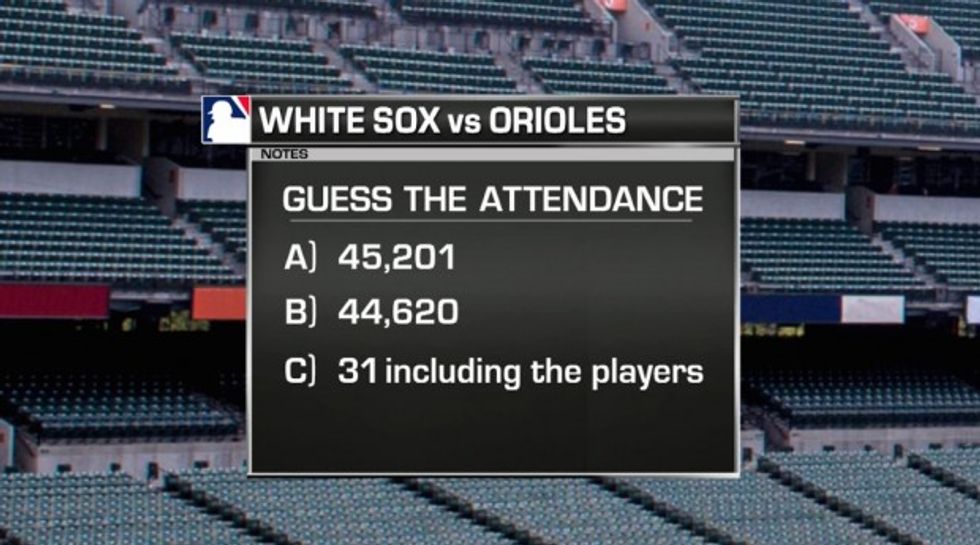 Image via NBC
...to an uncomfortable sideline report...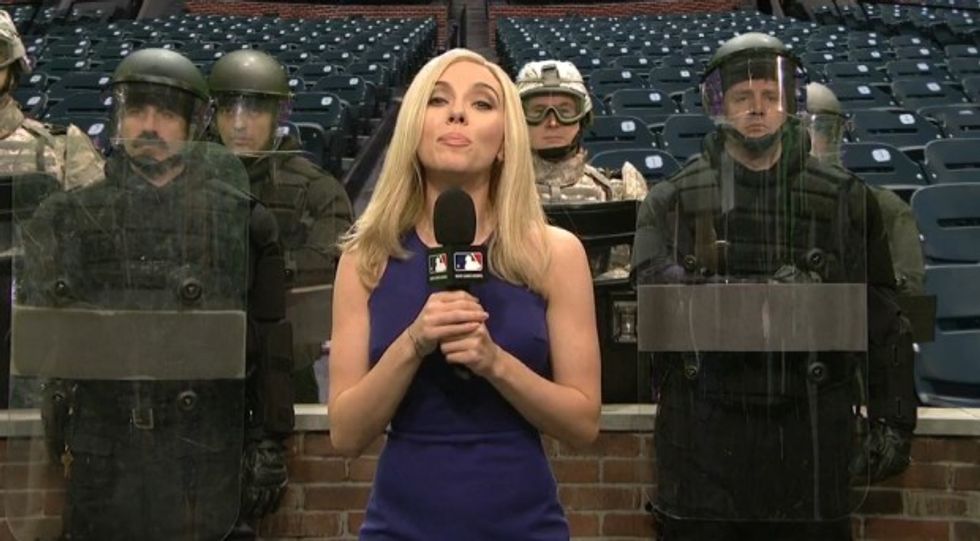 Image via NBC
...to a lonely kiss cam, the "SNL" version of the game was just as weird as you might expect.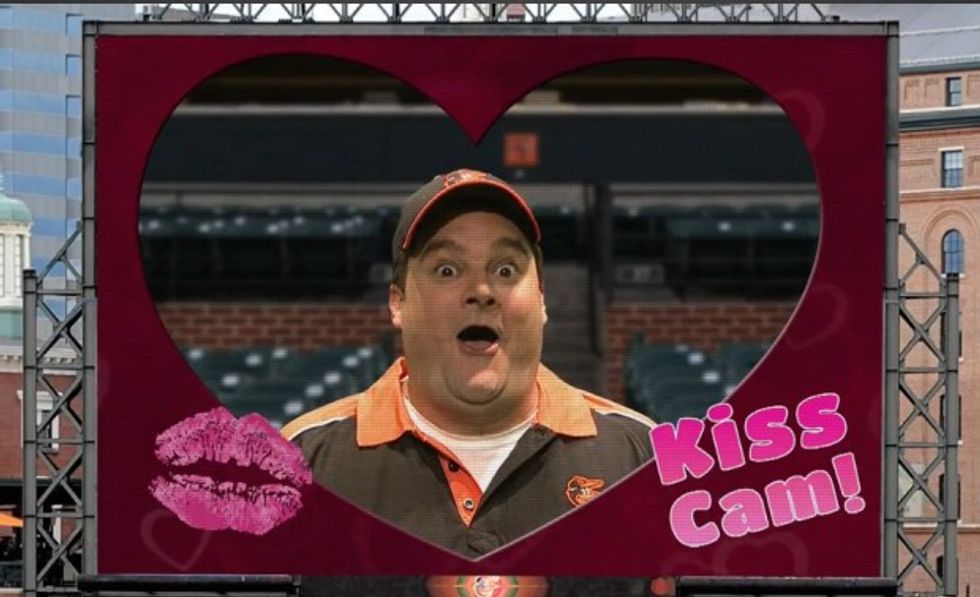 Image via NBC
Watch the whole sketch below:
—
Follow Zach Noble (@thezachnoble) on Twitter