© 2023 Blaze Media LLC. All rights reserved.
How Abortion Providers, Number of Abortions Have Been Impacted by Ohio's Stricter Laws Surrounding the Procedure
"It's a combination of a lot of things."
Story by the Associated Press; curated by Dave Urbanski
COLUMBUS, Ohio (AP) — The number of abortion providers in Ohio has shrunk by half amid a flurry of restrictive new laws over the past four years, and the number of the procedures also is declining, according to a review of records by The Associated Press.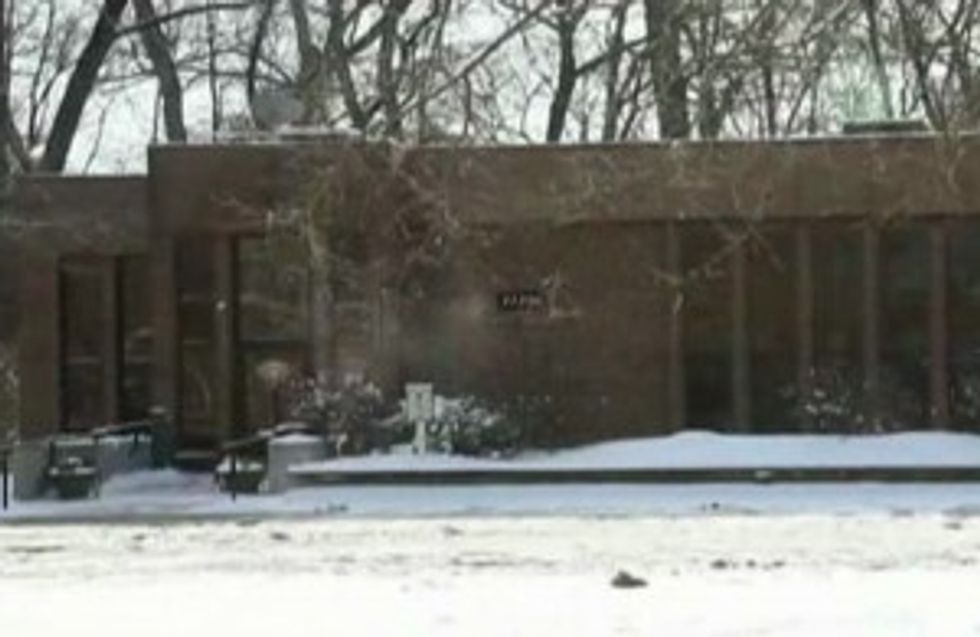 Abortion clinic in Ohio.(Image source: WHIO-TV)
Both sides agree the added limits and hurdles placed on Ohio abortions have played a role in facility closures reaching to every corner of the nation's 7th most populous state. What is less clear is whether the downward trajectory in procedures is a cause or an effect of some of the most significantly reduced abortion access in the nation.
Seven of 16 Ohio abortion providers have either closed since 2011 or curtailed abortion offerings, while an eighth, in Toledo, is operating under the cloud of pending litigation, according to AP interviews and examinations of state licensing and business records.
The plunge places Ohio second in closures nationally, behind Texas, where 17 of 40 providers have stopped operating since 2011. The recent shuttering of two of 20 abortion providers in Virginia is widely considered the third most significant example, since one of the facilities was the state's busiest. Both states also have tightened abortion laws.
Ohio saw induced abortions fall from 25,473 in 2012 to 23,216 in 2013 — a period when 5 of the 7 affected providers closed or curtailed services — state figures show. That was the lowest level recorded since the state began tracking the data in 1976, and part of a general downward trend that began in the late 1990s.
Abortion foes call the decisions of Ohio facilities to close or to stop providing all types of abortions a victory for their lobbying strategy, which has increasingly substituted sophisticated outreach and incremental legislative proposals for the shock value of bloody fetal photographs.
Ohio Right to Life President Mike Gonidakis says expanded access to health care for the poor and to crisis pregnancy counseling is also helping push abortions down.
"It's a combination of a lot of things," he said. "Our society's changing. More and more women are choosing life."
Abortion rights advocates, however, say Ohio has passed so many limits on the procedure — affecting girls and women, doctors and facilities — that many people who want an abortion can't get one.
NARAL Pro-Choice Ohio executive director Kellie Copeland says her organization has collected many stories of Ohio women have to drive long distances or leave the state to get abortions. After a clinic in Lima closed, for example, residents there would have to drive about an hour to Toledo or Dayton or make a trek to neighboring Indiana to find an open clinic. Reduced access has also meant delays that push women past the window for a legal, safe abortion, Copeland said.
Ohio's reputation as a politically purple state doesn't apply to abortion, said Elizabeth Nash, senior state issues associate for the abortion-rights nonprofit Guttmacher Institute.
"On abortion, for decades it has been incredibly conservative," she said. "It's one of the states people look to, to see what the next restriction is going to look like."
Since 2011, when Republicans reclaimed both chambers of the Legislature and GOP Gov. John Kasich succeeded a Democrat, laws have passed banning all abortions after a fetus is deemed viable outside the womb; requiring women to undergo an ultrasound and listen to the fetal heartbeat before an abortion; and making it difficult or impossible to get the hospital transfer agreement required to operate a legal abortion clinic.
Ohio Right to Life and its allies have announced plans to introduce additional restrictions. A twice-defeated "heartbeat bill" backed by a separate group, which would effectively ban abortions as early as six weeks into pregnancy, also has been reintroduced.
Tamara Mann, of Columbus, learned at 13 weeks that her fetus wasn't viable. It was a wanted pregnancy for a woman in her 30s, she says.
Mann said Ohio's restrictive climate added hurdles to the already heartbreaking process of undergoing a D&C, or dilation and curettage, which she undertook after consultation with multiple doctors and three rabbis.
"I had a fetal heartbeat and it was very, very hard to get medical attention in Ohio," she said. "Everyone agreed that I should have the D&C, but my insurance companies treated it as an optional abortion until I fought against it, and the state forced me through this entire informed consent issue, which was very challenging."
Mann has taken to describing her experience as "a complicated miscarriage" rather than an abortion — saying the stigma and pre-conceived notions attached to the word hinder productive debate.
Abortion rights supporters say Ohio's legal restrictions directly affected access to abortions in some cases. A clinic that had trouble arranging the required transfer agreement closed in Toledo, for example, and another near Cincinnati stopped providing surgical abortions after a legal fight with the state over a related issue about backup care.
Copeland rejects the suggestion that a reduced demand for abortions is prompting the supply of Ohio abortion facilities to shrink.
"If that were the case, and we've seen roughly half of our clinics close, the corollary you'd think would be we'd see roughly half the procedures — and that's not the case," she said. "These laws have all been about creating these false hurdles for clinics to have to jump through in order to provide safe, legal abortion care to their patients."
Contributing to this report were Associated Press writers Kantele Franko in Columbus; Will Weissert in Austin, Texas; and Larry O'Dell in Richmond.
—
Follow Dave Urbanski (@DaveVUrbanski) on Twitter
Want to leave a tip?
We answer to you. Help keep our content free of advertisers and big tech censorship by leaving a tip today.
Sr. Editor, News
Dave Urbanski is a senior editor for Blaze News.
DaveVUrbanski
more stories
Sign up for the Blaze newsletter
By signing up, you agree to our
Privacy Policy
and
Terms of Use
, and agree to receive content that may sometimes include advertisements. You may opt out at any time.