Take a look at this hollowed out hole in the Earth snapped by photographer Dillon Marsh. Then look closer.
Can you see the tiny speck posted on a pedestal in front of the hole at Koffiefontein Mine in South Africa?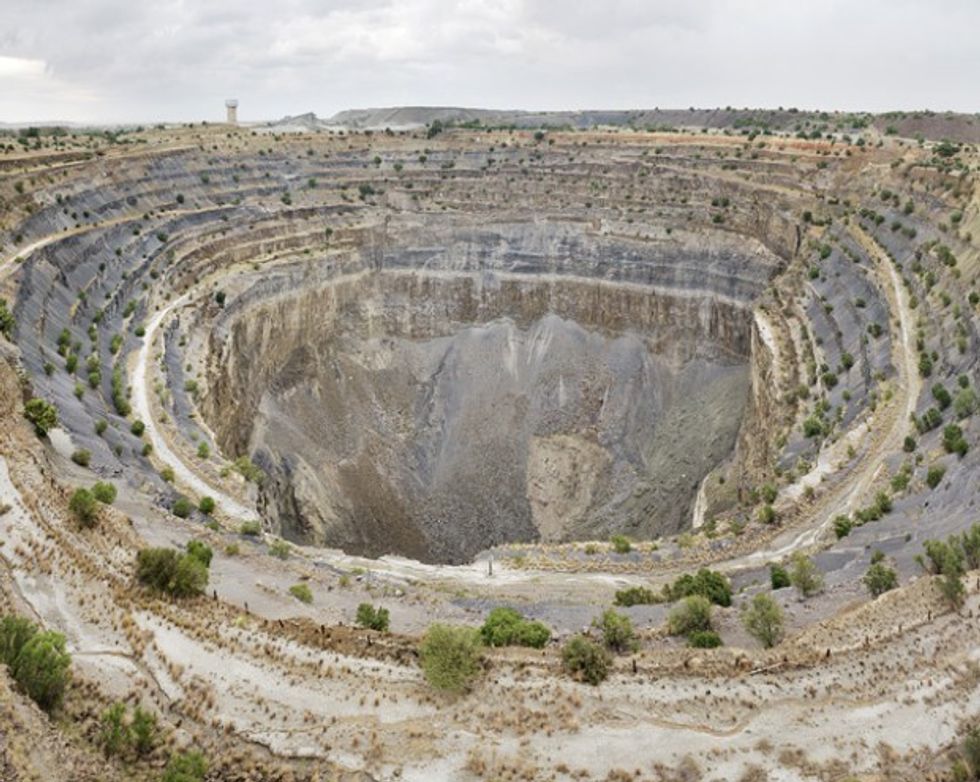 Koffiefontein Mine (Photo credit: Dillon Marsh)
That's what 7.6 million carats of diamonds extracted from the mine looks like in comparison to the size of the hole.
Marsh started the "For What Its Worth" project in 2014 taking pictures of copper mines and providing a visual comparison of what the amount of metal looked like in relation to the mine it was taken from.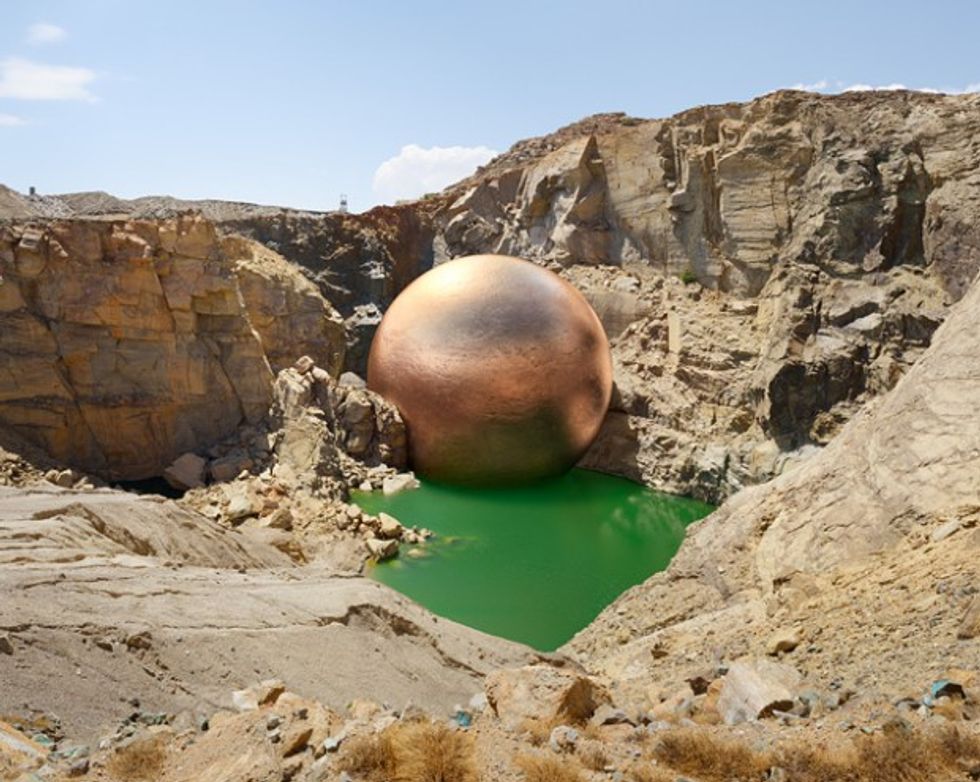 Nababeep South Mine operated from 1882 to 2000 and gave up 302,791.65 tons of copper. (Photo credit: Dillon Marsh)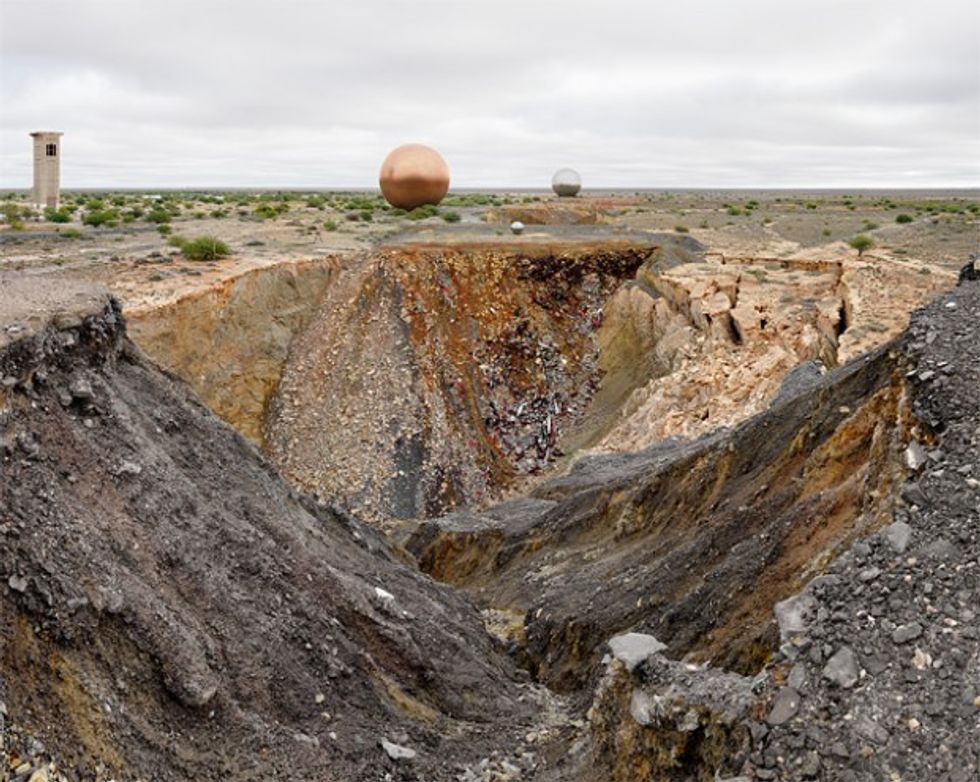 Copperton Mine operated from 1972 to 1994 and yielded 462,560 tonnes of copper, 934,560 tonnes of zinc, and 944 tonnes of silver. (Photo credit: Dillon Marsh)
Later in 2014, he started doing the same thing with diamond mines.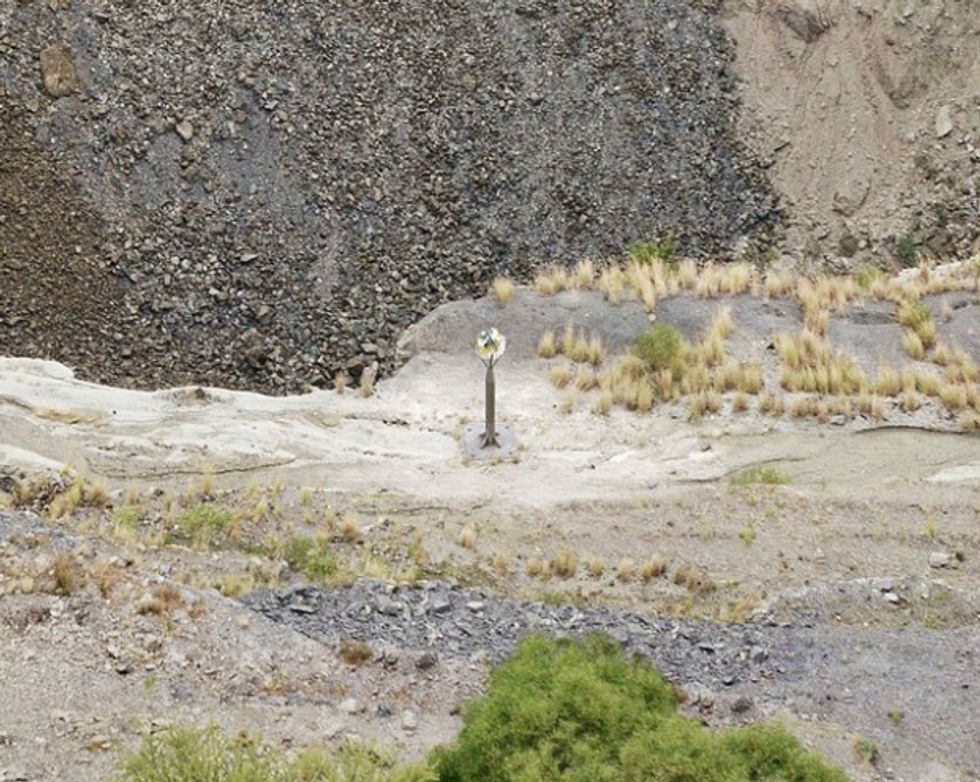 About 7.6 million carats of diamonds were extracted from Koffiefontein Mine. This is a close up of the first photo. (Photo credit: Dillon Marsh)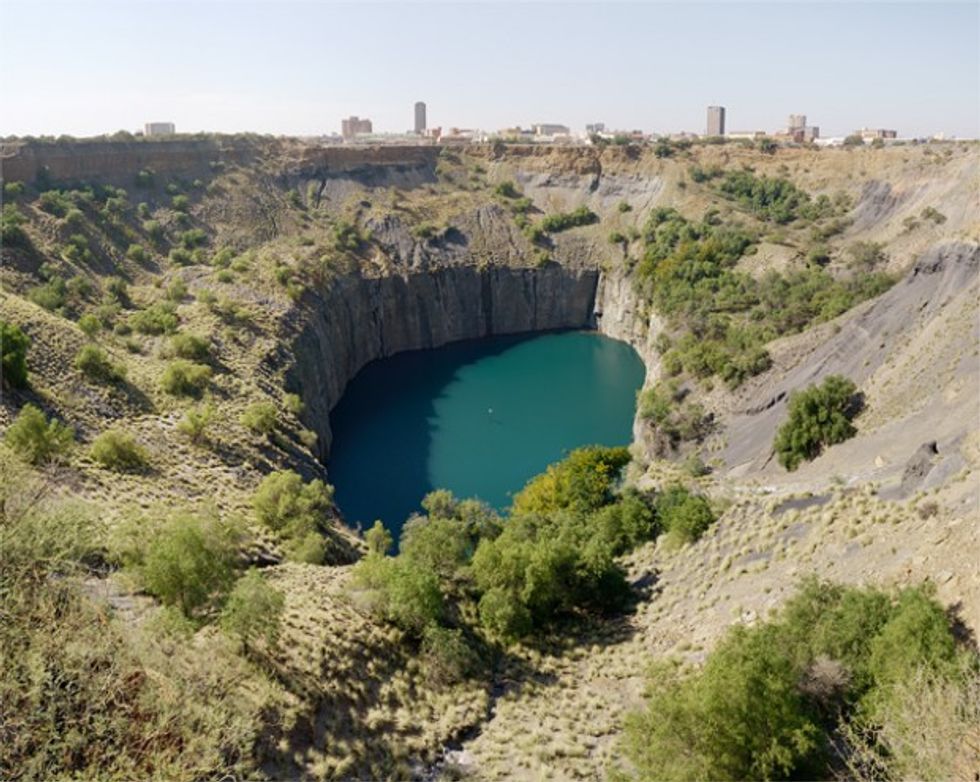 Kimberley Mine operated from 1871 - 1914 and yielded 14.5 million carats of diamonds. The representative diamond here is in the middle of the pond — look for the white speck. (Photo credit: Dillon Marsh)
"It is really just my personal curiosity about mining that lead to the start this project," the 34-year-old photographer from Cape Town, South Africa, told TheBlaze in an email. "I wanted to find a way of seeing what a mine looked like in comparison to the total amount of precious stones or metals that was extracted from it."
The purpose of the project, he wrote, is to "offer a new perspective on mining, and to encourage discourse about its merits and shortfalls."
Going forward, Marsh said he is considering looking at platinum mines in South Africa. He has already done the project with gold.
Check out Marsh's website for more of his work.
(H/T: Gizmodo)