© 2023 Blaze Media LLC. All rights reserved.
Dashcam Captures Trooper Rushing to Help Driver Having Heart Attack in the Middle of the Highway With His Son
"People help people. That's what it is all about."
When Iowa State Trooper Tracy Bohlen noticed a truck stopped in the middle of an interstate highway with its engine still running, he didn't expect to become a hero. He was just doing his job.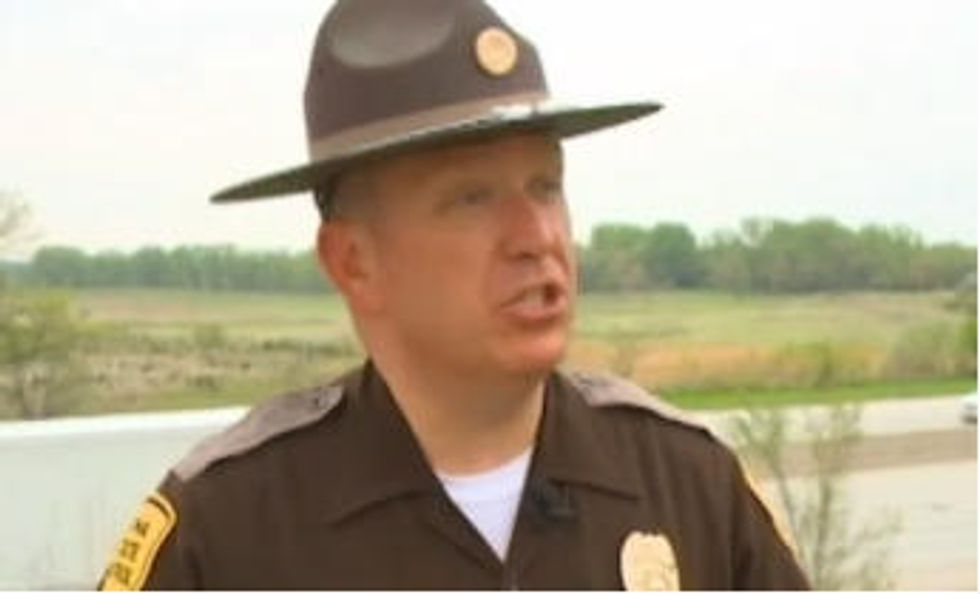 Image source: KABC-TV
Bohlen's dashcam shows the truck taking off, moments after a boy climbed into the driver's seat from the back. Bohlen said one of his first thoughts was that a fight was going on inside the vehicle and he worried that could endanger other drivers, ABC News reported.
The vehicle suddenly stopped again, and that's when Bohlen began to approach the truck and prepared himself for the worst.
What he saw was the original driver, 57-year-old Patrick Roark, having a heart attack right in front of his 15-year-old son. As Bohlen approached, the boy opened one of the doors and shouted for him to come and help.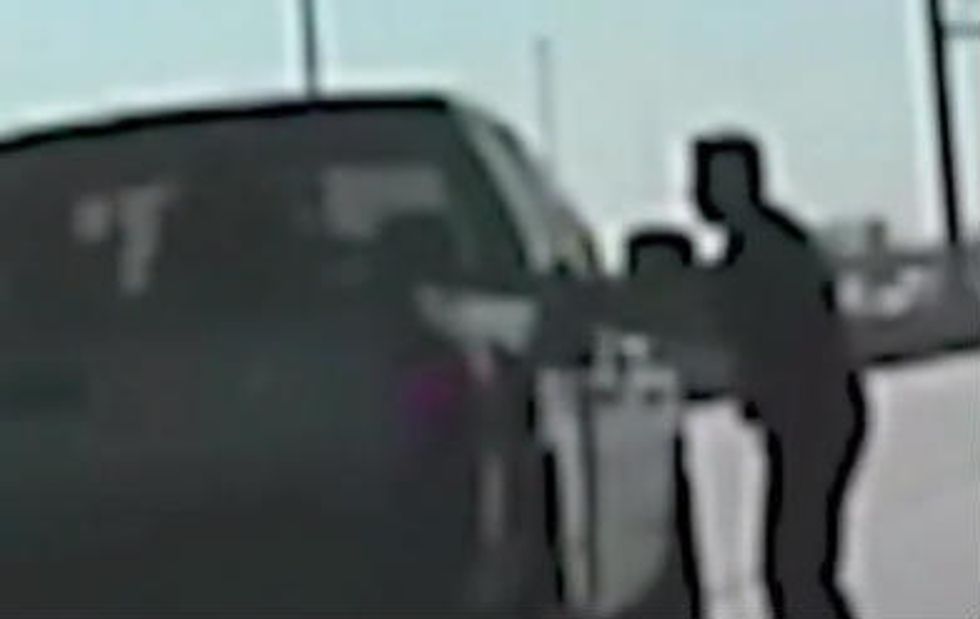 Image source: KABC-TV
"For a split-second, I see his dad convulsing, seizing, stiff as a board," Bohlen told ABC.
The trooper ran over and pulled Roark out of the truck and onto the pavement, cautious of other vehicles passing nearby, and began performing CPR. Jane McCurdy, a nurse and whose husband is a retired state trooper, happened to be one of the people driving by and stopped to help.
While an ambulance took Roark to the hospital, McCurdy drove the boy and stayed with him in the waiting room until the rest of his family arrived.
Roark survived the incident and was awaiting hospital test results.
As for the good Samaritan who stopped to help, McCurdy called what she did just "instinctual" and a "no-brainer."
"People help people. That's what it is all about," McCurdy told KCCI-TV.
(H/T: KCCI-TV)
–
Follow Jon Street (@JonStreet) on Twitter
Want to leave a tip?
We answer to you. Help keep our content free of advertisers and big tech censorship by leaving a tip today.
more stories
Sign up for the Blaze newsletter
By signing up, you agree to our
Privacy Policy
and
Terms of Use
, and agree to receive content that may sometimes include advertisements. You may opt out at any time.