It was a once-in-a-lifetime find, even for someone who's constantly on the hunt for the coolest cars.
Antonio Brunet, the chairman and founder of Motostalgia Auctions in Austin, Texas, was tipped off to five perfectly preserved, pre-World War II-era classic cars stored in a barn nearly four decades ago.
"It's the Holy Grail for a car guy," Brunet told Fox News. "Opening the doors, seeing the cars covered in dust, untouched for years. It's like you're in a time machine."
The owner of the five cars is Jack, who did not want his last name reported, and who informed Brunet of his collection only recently. Jack said he stored the cars in the barn after moving from Wisconsin to Texas in the early 1970s. He'd always wanted to get them back up and running, but never found the time.
That's where Brunet comes in.
"By giving us the honor of putting them in our auction, we promised to bring them back to life," Brunet told Fox.
The classic collection includes a 1932 Cadillac 370B V-12 Victoria Convertible, a 1933 Cadillac Model 370C V-12 Town Coupe, a 1938 Cadillac Series 90 V-16 Fleetwood Limousine, a 1923 Milburn Electric Model 27L, a 1908 REO Model G Boattail Roadster/Sedan Tonneau and a 1937 Kozy Coach Travel Trailer.
As for the condition of the cars, Brunet suggested they were in relatively good shape. Take a look: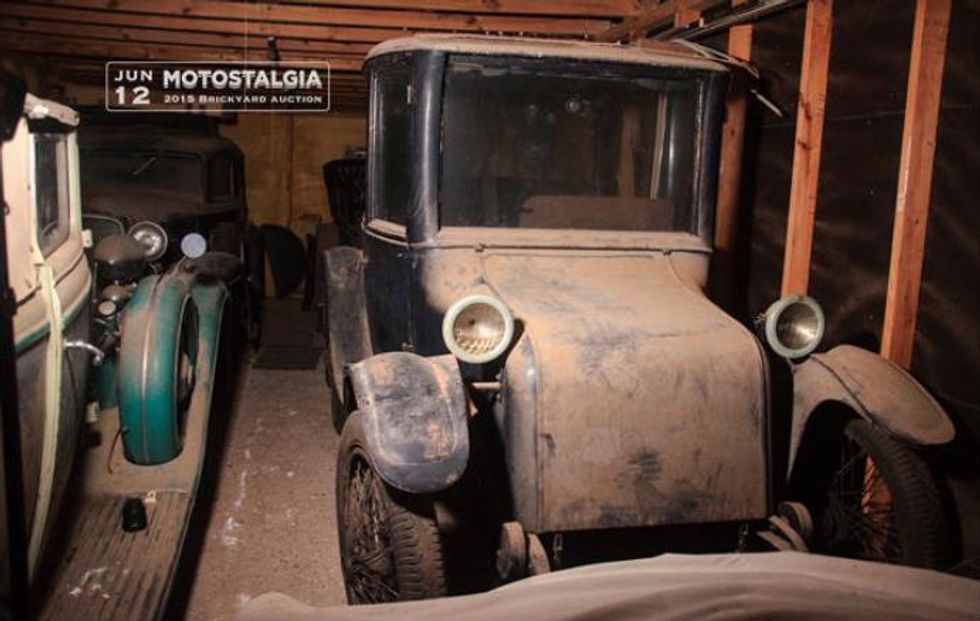 1923 Milburn Electric Model 27L (Image source: Motostalgia)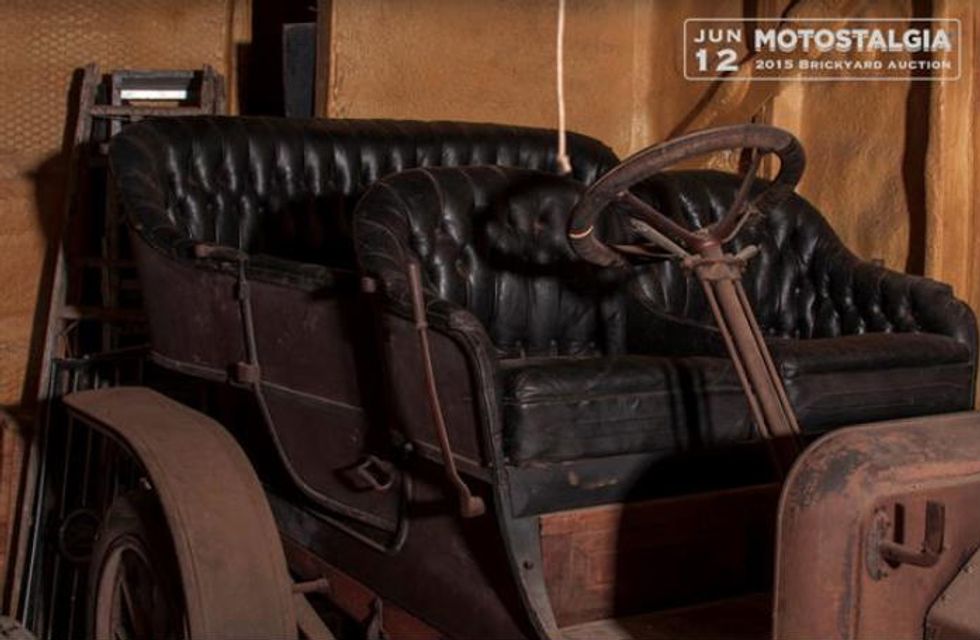 1908 Reo Model G Boattail Roadster and Sedan Convertible (Image source: Motostalgia)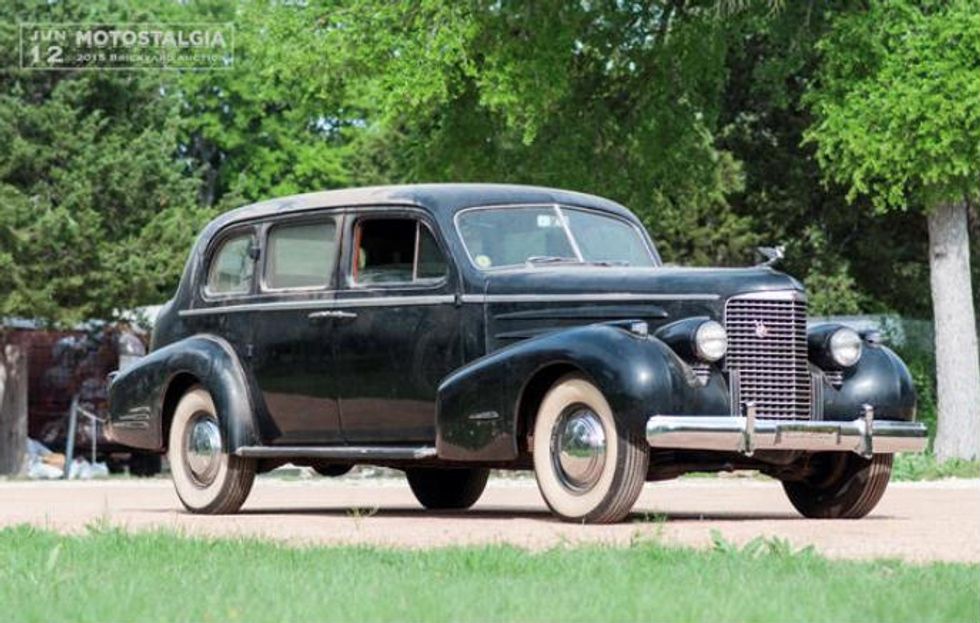 1938 Cadillac V-16 Series 90 Fleetwood Limousine (Image source: Motostalgia)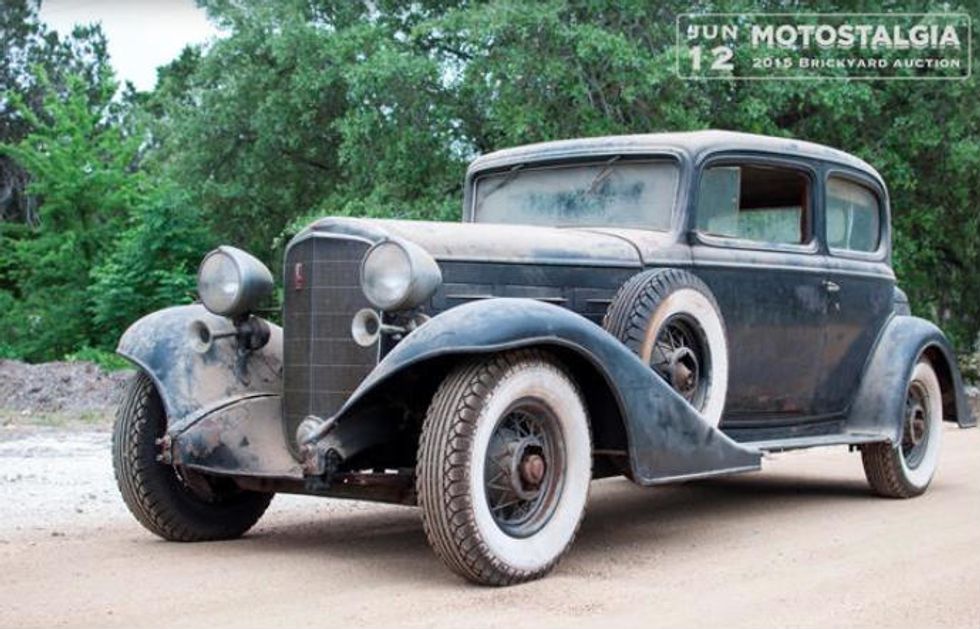 1933 Cadillac Model 370C Town Coupe V-12 (Image source: Motostalgia)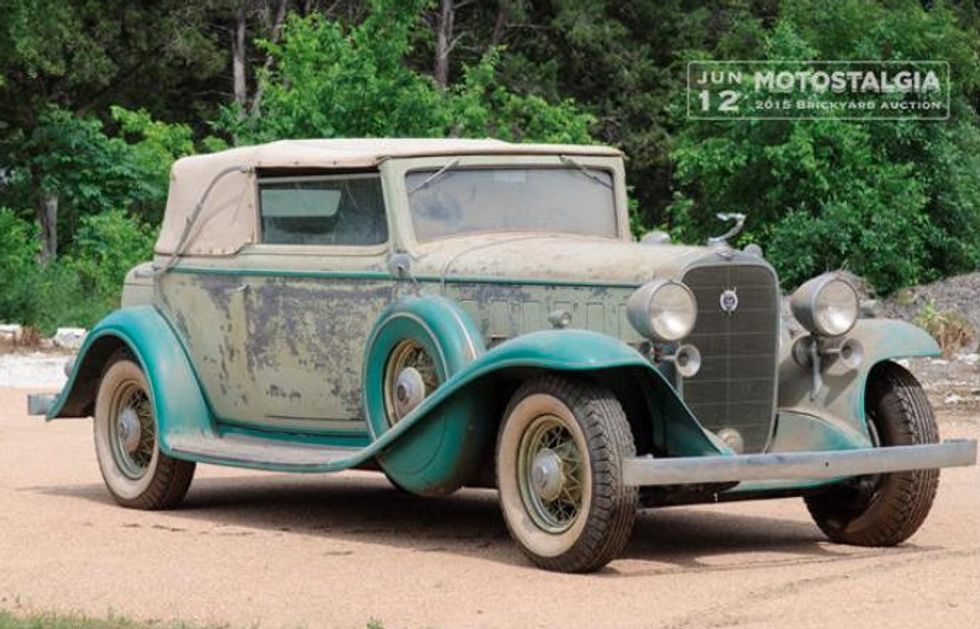 1932 Cadillac V12 Victoria Convertible (Image source: Motostalgia)
"He really took the time to put the cars away properly. They were on blocks, perfectly spaced, waiting for the day they would be on the road again," Brunet said.
Among the most valuable of the automobiles is the 1932 Cadillac 370B V-12 Victoria convertible. It's had only three owners in its entire lifetime and has never before been sold at public auction. It's believed to be worth anywhere from $285,000 to $350,000, according to Motostalgia. The combined estimated value of all the cars is thought to be about $700,000.
The cars will go to the highest bidder at a public auction to be held June 12 at the Indianapolis Motor Speedway, where Jack will be in attendance.
Watch the video to find out more:
(H/T: Daily Mail)
–
Follow Jon Street (@JonStreet) on Twitter