A Florida family says burglars who broke into their home Monday morning probably thought no one was home, and that was their mistake.
Raul Gonzalez's wife had left for work, taking two children with her. Perhaps assuming everyone was gone for the day, Gonzalez told WKMG-TV he heard movement at his Pierson, Florida, home's back sliding door while he was watching TV. Then he heard something in his son's bedroom.
Grabbing his machete, Gonzalez went to investigate. When he saw a leg coming through his 2-year-old son's window, which had been kicked in, he told the news station he unleashed some "bad words."
Then, he proceeded to chase them with the giant blade.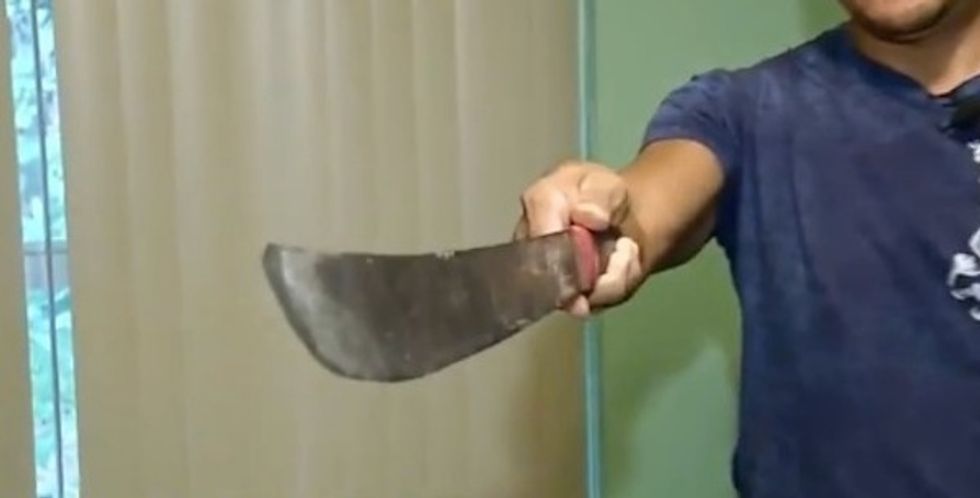 Gonzalez brought out the machete he used to chase off would-be robbers from his home. (Image source: WKMG-TV)
The suspects, who were wearing masks, got away and the incident is still under investigation by the Volusia County Sheriff's Office.
As for Gonzalez, he told WKMG he plans to up his home security.
"I'm going to put in security cameras and buy a gun," he said.
Watch the news station's report: