Here's something you might not know about the Hollywood actor Ashton Kutcher: He helped his stepdad build a house, the home where his parents still live in Iowa, when he was 13 years old.
"We built it from scratch. It was just a giant piece of land and we started pounding stakes in the ground," Kutcher said in a video for HouzzTV, describing his stepdad mapping out the foundation.
"Growing up, it was just the perfect home for us," he said.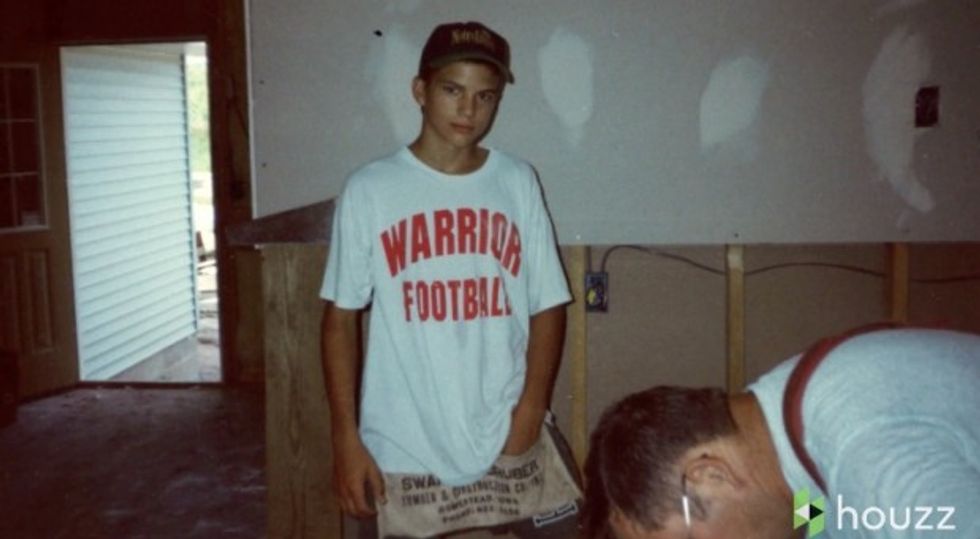 Ashton Kutcher as a young teen helping his stepdad build his childhood home. (Image source: HouzzTV)
But Kutcher added that since the kids have moved out, he wanted to do a little something to the basement to improve it for his parents' current needs and for visiting grandkids.
"It's my way of saying thank you to my mom. My mom has been the greatest influence in my life. My parents gave me everything. You know, they went to great sacrifices to give me the life that I have and anything that I can do to say thank you is the right thing to do," Kutcher said.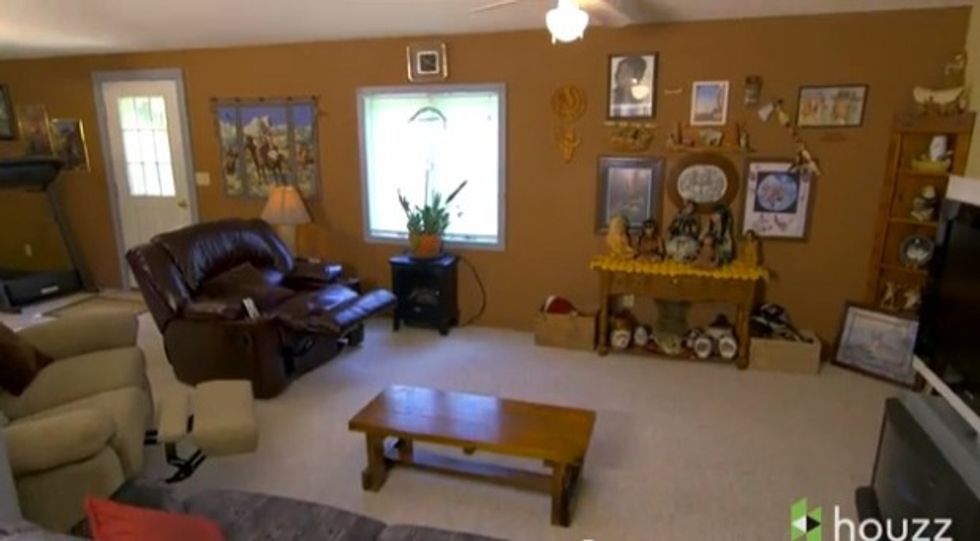 Kutcher described the basement as being more manly before and as something he wanted to make a little more feminine for his mom. (Image source: HouzzTV)
So, Mark, Kutcher's stepfather, told him to get his hammer and saw ready. Working with the home design app Houzz and a designer they found through the system, they transformed the basement for his mother, Diane.
"Oh, what a surprise. You go away for a vacation and you come back and your house is," she said trailing off.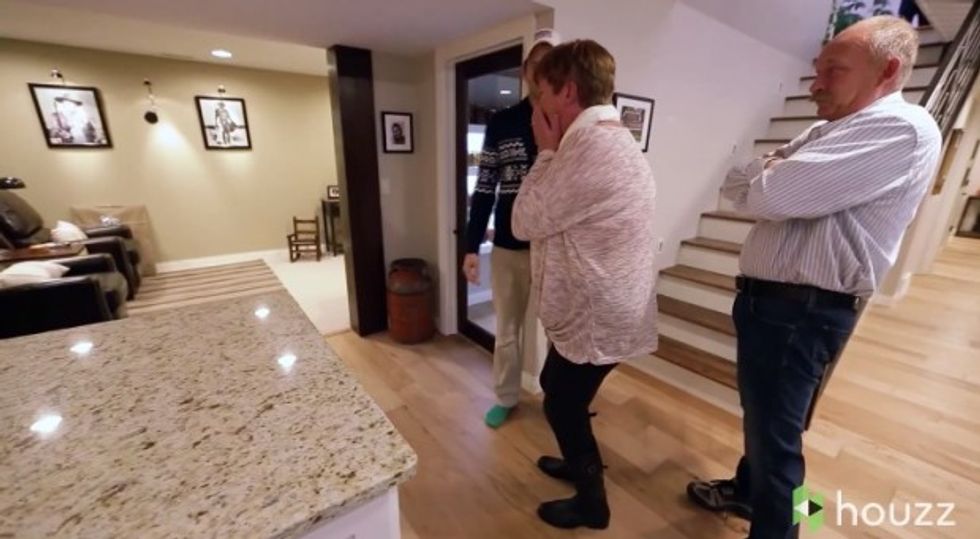 Diane came home from a vacation and walked into her new basement. (Image source: HouzzTV)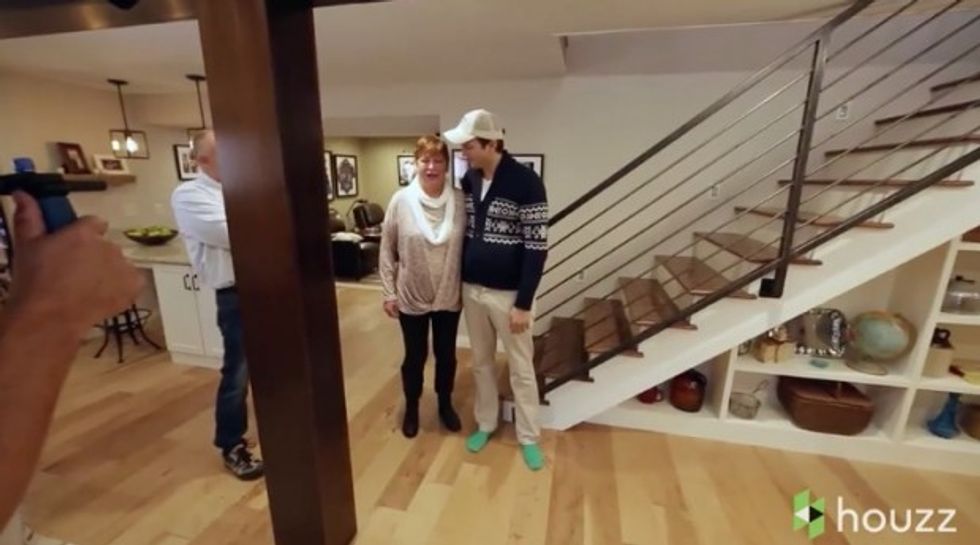 She said she would be "blubbering for months" over the surprise. (Image source: HouzzTV)
The crew knocked down walls, brought in more light from the outside, lifted the ceiling and improved the overall aesthetic appeal of the space. They even transformed a canning room to display Diane's salsa.
"My mom makes the best salsa in the world, I mean the best," Kutcher said. "It deserves to be treated like a fine wine."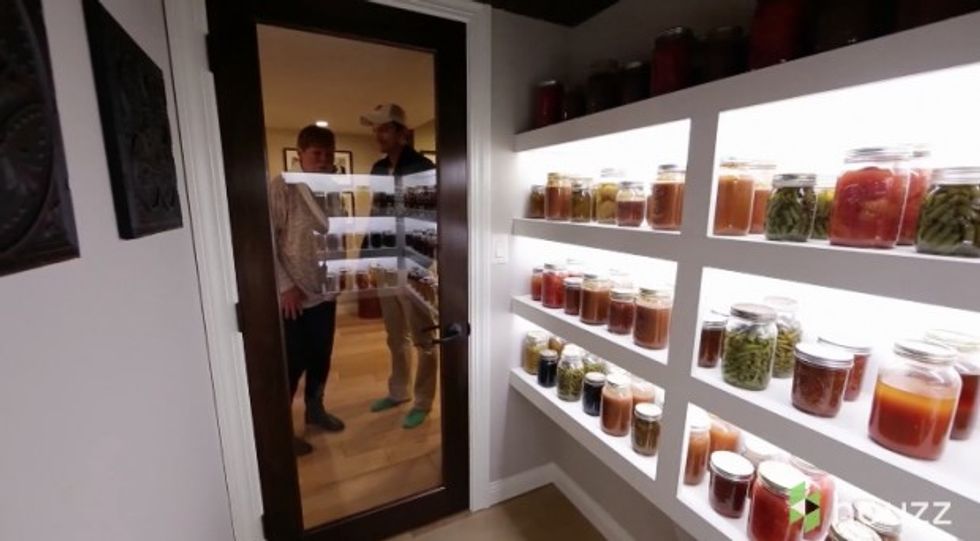 Instead of hiding her canned goods away in a cellar, the team put them on display. (Image source: HouzzTV)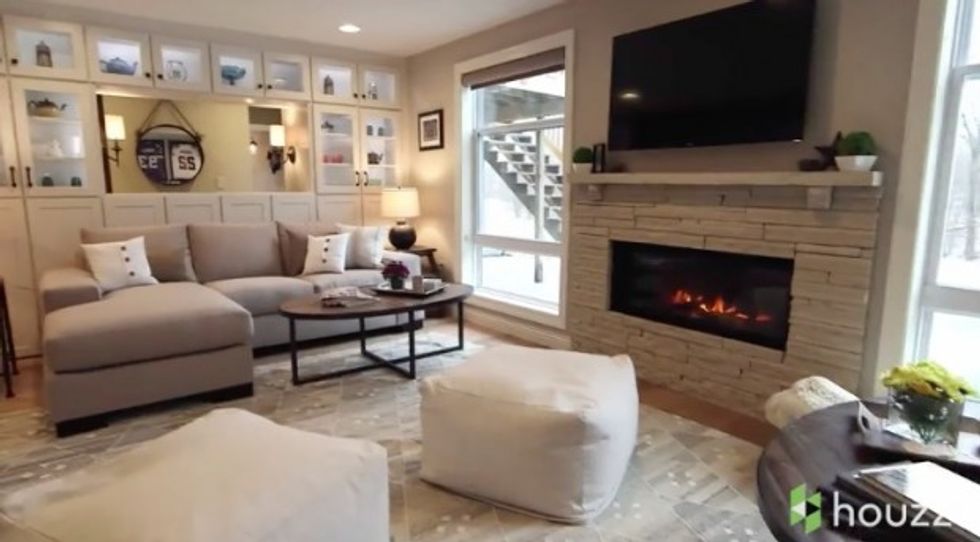 They raised the ceiling and opened up walls to let more light in. (Image source: HouzzTV)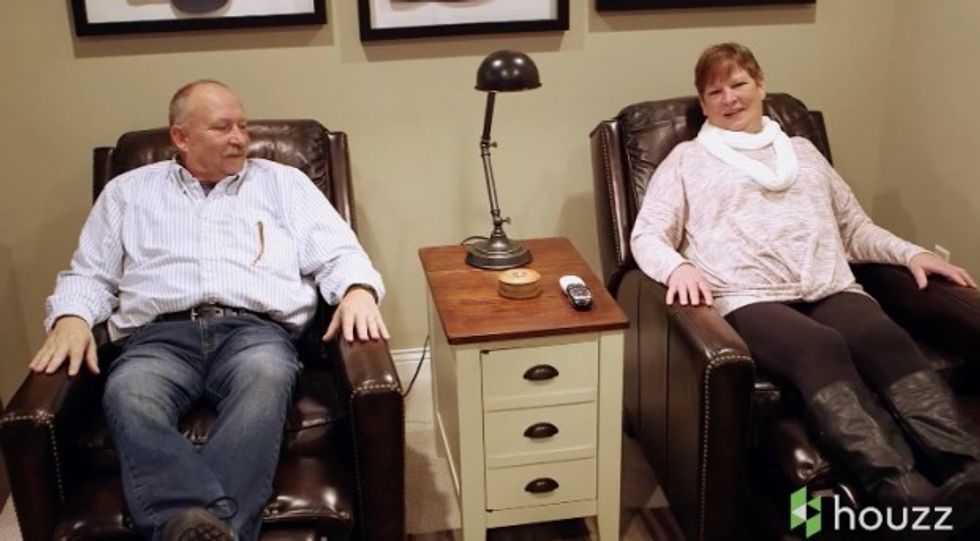 Kutcher even convinced his stepdad to reduce the seven recliners they had in the basement to just two. (Image source: HouzzTV)
"I'm going to be blubbering for months," Diane said after seeing the finished space.
Watch this teaser of the project, then head over to HouzzTV to see the full reveal video:
"Being able to do this for my mom is like a lifelong dream," Kutcher said. "I don't know if there if there is anything I can do that really says thank you, but trying really feels good."
(H/T: Daily Mail)
—
This story has been updated to correct a video.