When the State Department says "ongoing," it has certainly meant it when it comes to the six-year and counting review of the proposed Keystone XL pipeline project.
While supporters of the pipeline have long griped about the Obama administration's delay in making a decision, even some environmentalists protesting the project now share that same frustration.
"We don't understand what the White House is waiting for," Jane Kleeb, the founder of Bold Nebraska, a leading critic of the pipeline, told Bloomberg News. "Landowners would like to have the certainty that their land is no longer at risk."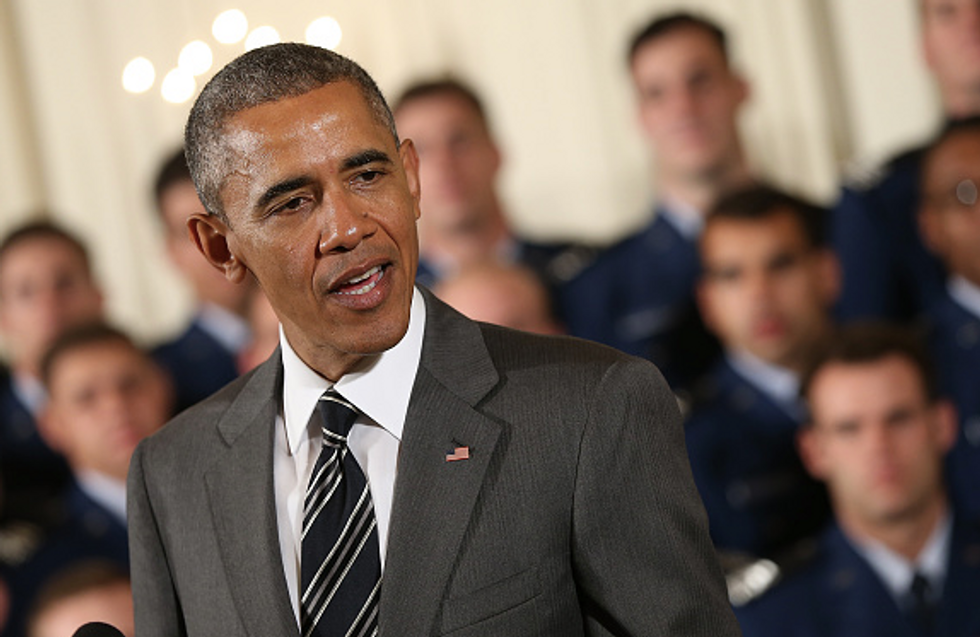 Photo by Win McNamee/Getty Images
The comfort that no decision means no pipeline is no longer enough for opponents who want President Barack Obama to finally formally reject the pipeline, Bloomberg reported.
"As long as Keystone is an open question, it sucks up a lot of oxygen," said Elijah Zarlin, a senior campaigner for Credo Action, which also opposes the pipeline.
"It's a sort of wait and see feeling," Zarlin said. "Everybody knows it's a big moment."
Supporters contend the pipeline would create thousands of American jobs while opponents contend it would be harmful to the environment.
When Obama does talk about the pipeline, it is generally in a negative way, which gives some opponents hope. He also vetoed a bill Congress passed with bipartisan support to build it, but said he was only waiting for the State Department review to be completed — not ruling out the pipeline altogether.