While most thieves would make an effort to cover their tracks, one that rolled through Kitsap County in Washington this week left a very noticeable trail.
According to KOMO-TV, at least three homes were targeted by a thief who arrived on a stolen lawn mower. At Justin Peterson's home, where the lawn mower was left in his front yard, the robber took electronics and a rifle.
Moving on, what Richard McCow saw on his own property was even worse. The suspect had stolen his tractor, but it seemed he didn't quite know how to drive it.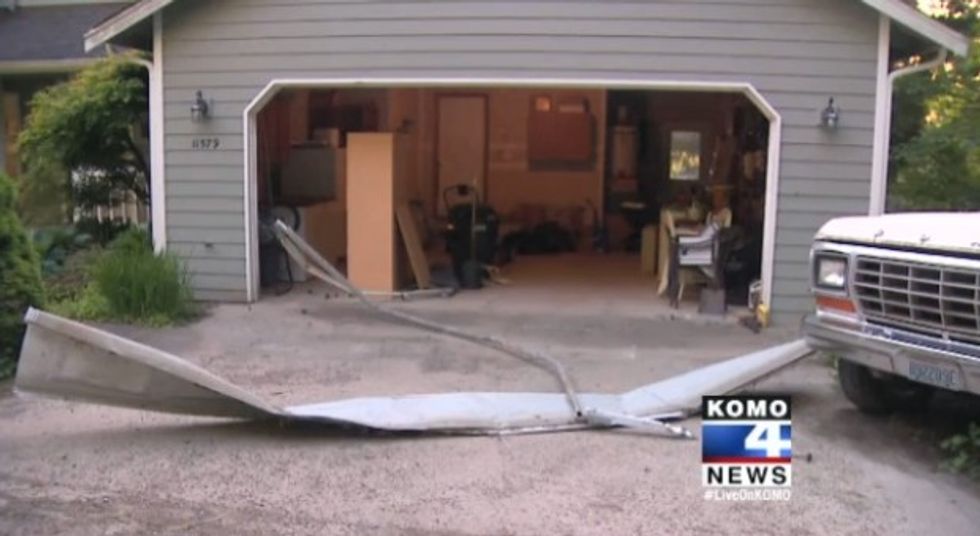 The thief plowed through the man's garage door with the tractor. (Image source: KOMO-TV)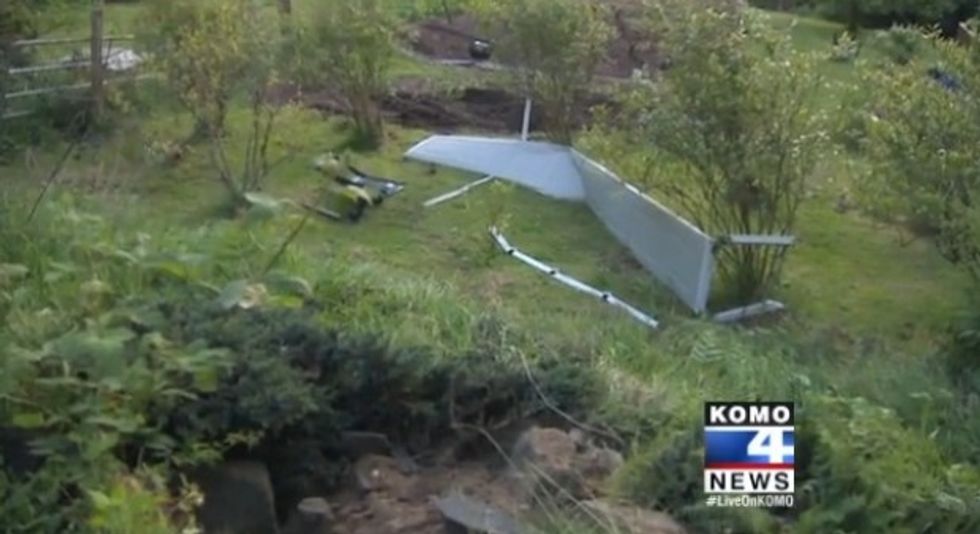 He left a trail of destruction around the property. (Image source: KOMO-TV)
"So he's knocking stuff over left and right and he gets out here and he can't turn left because the deck goes out and there's a bank. So he just went right off the bank," McCoy told the news station.
From there, the tractor plowed over a garden and took down a fence, before it eventually overturned on its side.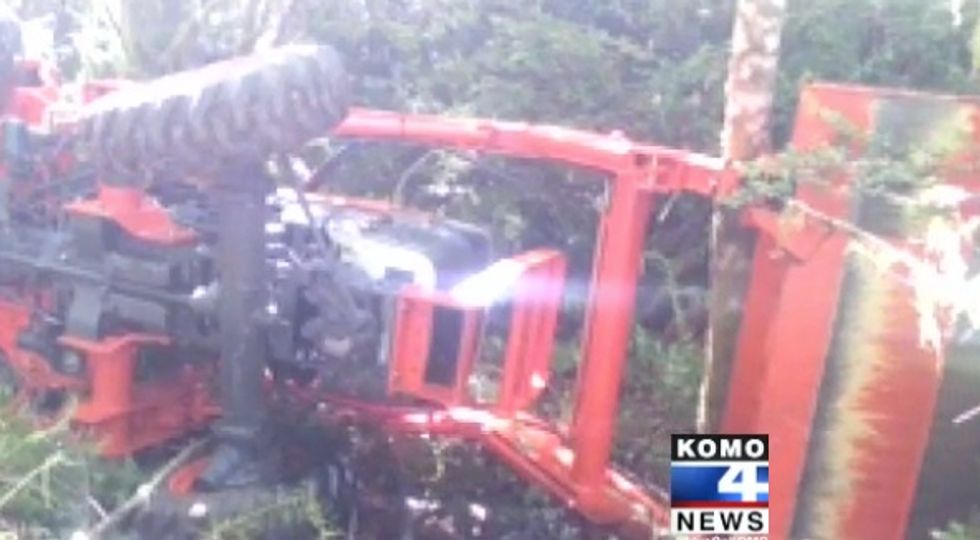 Eventually the tractor tipped over and was left. (Image source: KOMO-TV)
"Who would do that but somebody who doesn't know what they are doing? This guy was out of his mind," McCoy told KOMO.
In addition to the trail of destruction made by the tractor, McCoy also said he found a trail of items he had stolen and dropped as well, which included a chain saw, clothing, costume jewelry and archery items, KOMO reported.
According to the news station, there are no suspects in the case yet, but detectives are hoping a witness or surveillance footage will bring more information to them.