She didn't have morning sickness or the other usual symptoms that might signal a pregnancy. She chalked up her slight weight gain to bloating from lactose intolerance. The little bit of movement she figured was just gas. Her period was irregular, so missing it wasn't unusual.
But when Abby Wake was at a concert with her boyfriend and felt a legitimate kick, she knew she had to go to the doctor.
There she learned she was 32 weeks pregnant — only eight weeks away from being considered full-term — with a baby boy.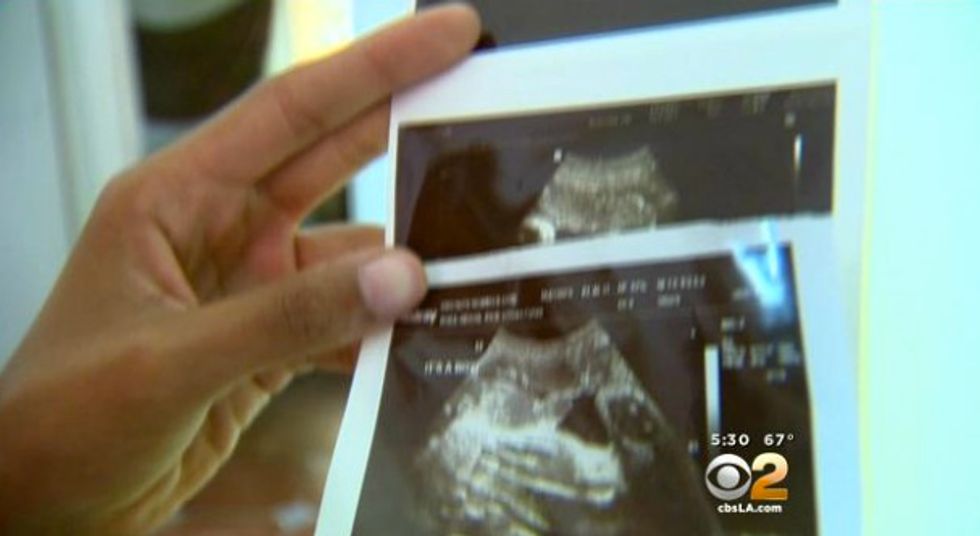 Image source: KCBS-TV
"We were like, 'I'm sorry?'" she told KCBS-TV. "I had no symptoms."
Los Angeles OB-GYN Payman Joseph told the news station that surprise pregnancies like this are "more common than most people think."
But, he admitted, Wake is a little bit more unusual compared to other cases, because she's thinner.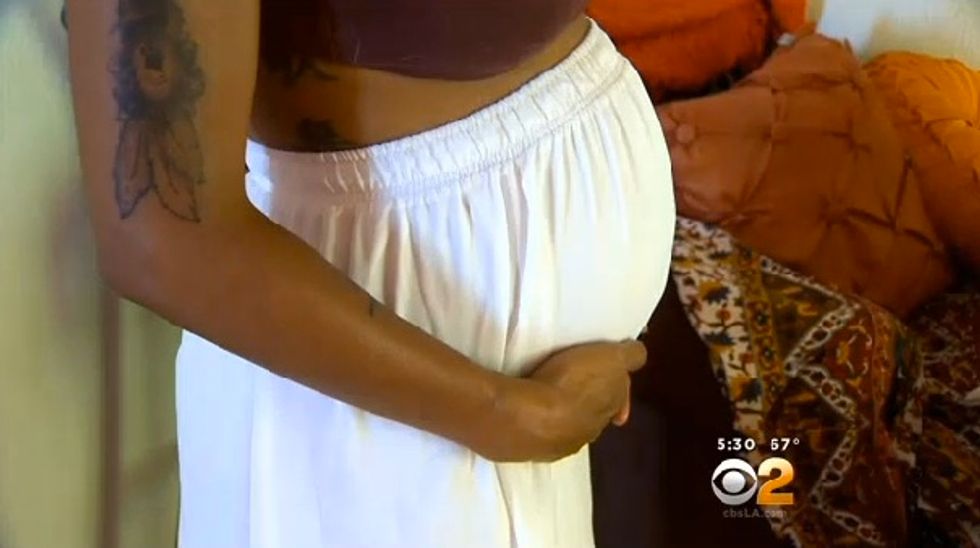 Image source: KCBS-TV
Wake, KCBS reported, was referred to a specialist because she hadn't received specific prenatal care until she was already eight months along. The specialist told her she is still likely to have a healthy child.
Watch the report:
(H/T: WJW-TV)