While they didn't intervene, riders on a New York City train had no problem pulling out their cellphones to videotape a standoff between a woman and a man who apparently was harassing her.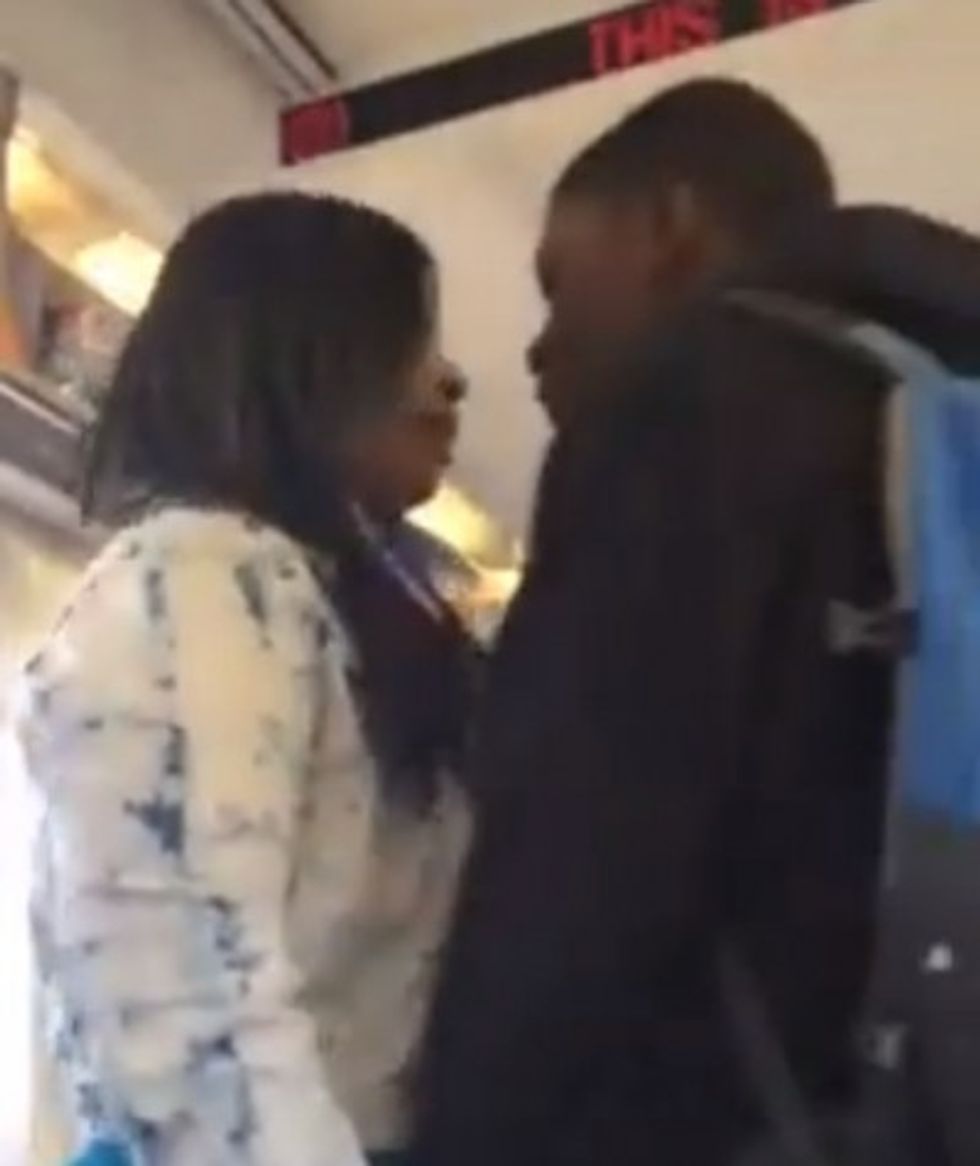 Image source: Facebook
As the pair squared off, the woman yelled at her harasser, who may be a teenager: "Go to school!" She also challenged him to "Spit!"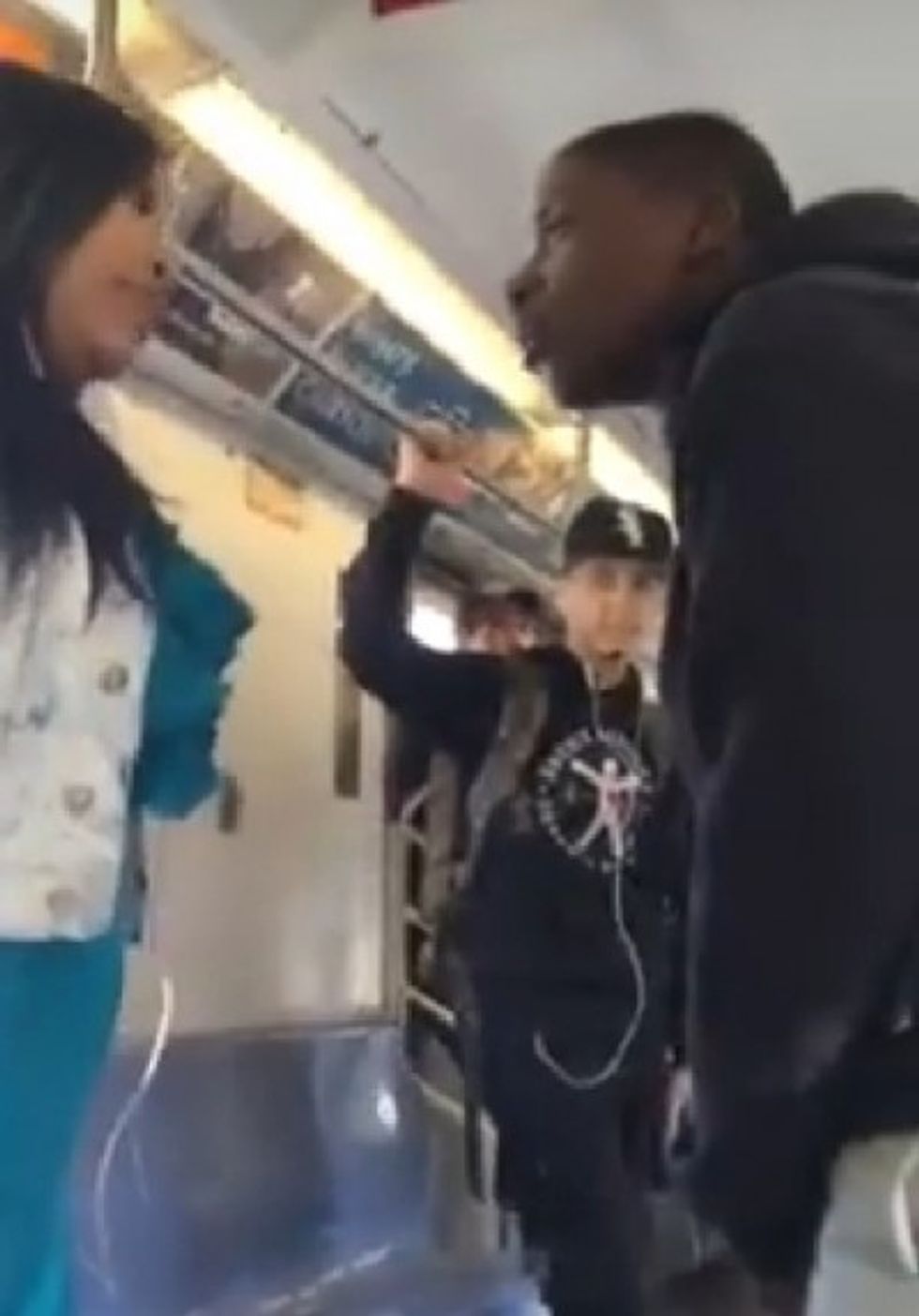 Image source: Facebook
After staring down a couple of riders — one of whom had his head down and soon moved further from the scene — the man asked the woman, "What you gonna do, baby? What you gonna do?"
Seconds later, when he refused to leave her alone, the woman challenged him to take things further. "Go ahead!" she told him. "Touch me!"
Then he pushed her —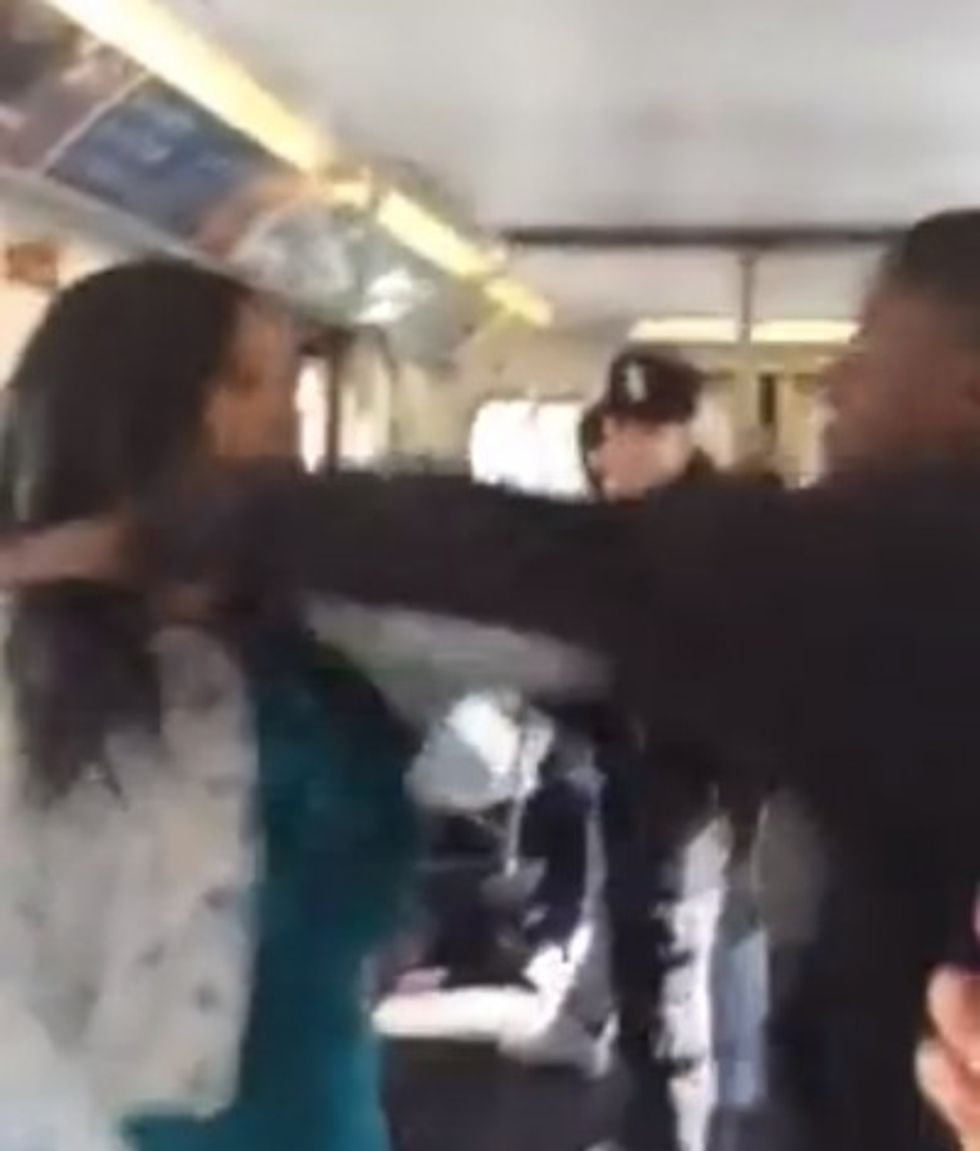 Image source: Facebook
— but she responded by pulling something out of her pocket and spraying the guy in the face.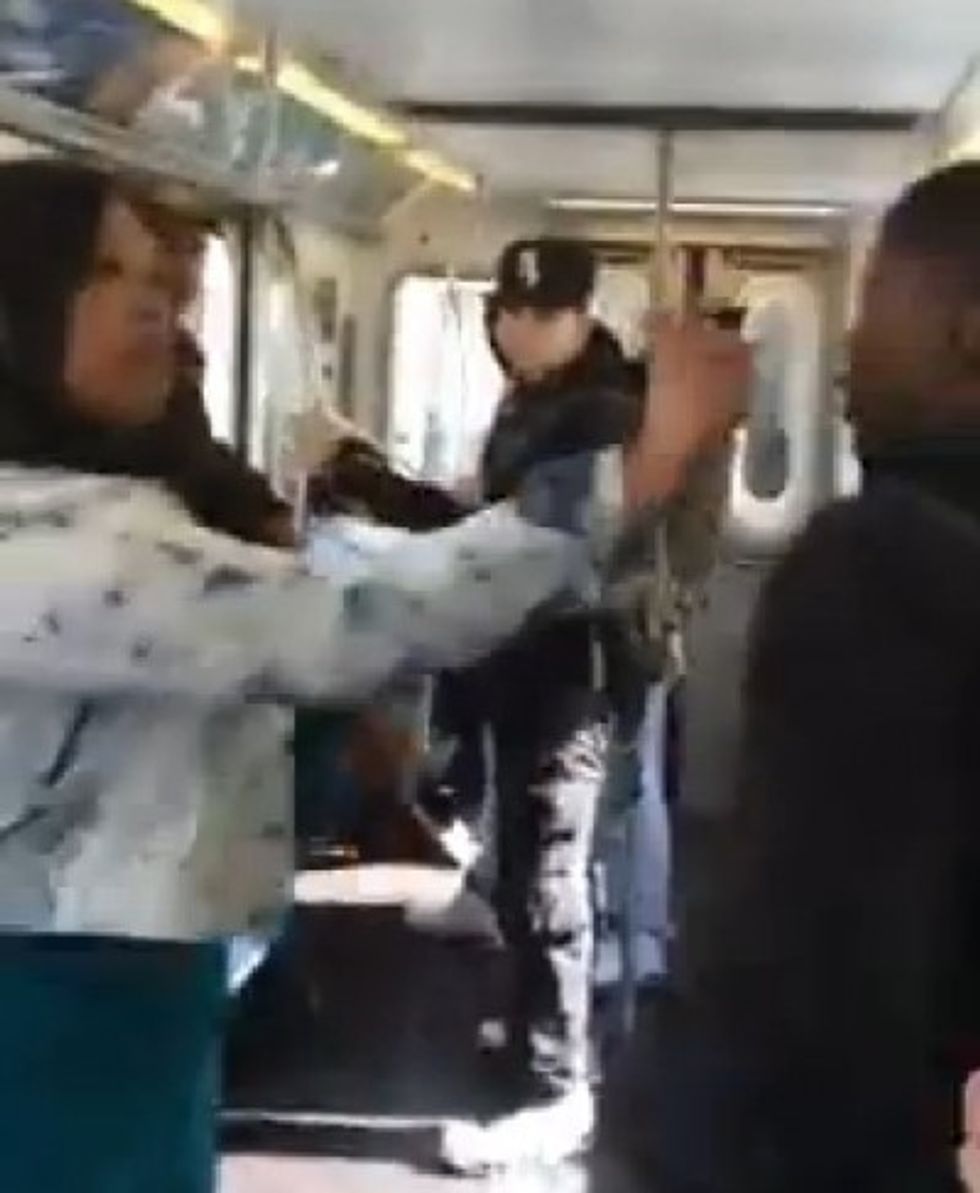 Image source: Facebook
He immediately covered up in and retreated to delight of some other passengers, and that was apparently the end of the incident.
It's unclear when the incident occurred or why it started. Police told the New York Daily News they received no report about it.
It's also unclear if the woman used pepper spray. An NYPD spokesman told the Daily News that it probably wasn't, as the man's relatively calm reaction is "not at all" what pepper spray would cause.
"It could be perfume for all we know," a police source told the paper.
Here's the clip. (Content warning: Some profanity ahead.):
Thats someone mother. kids dont have respect at all!

Posted by Ashlynn Young on Friday, May 1, 2015
—
Follow Dave Urbanski (@DaveVUrbanski) on Twitter