Leslie Whalley thought a burglar was breaking into her yard Friday night, but what she saw a few moments later was not human.
"I just flipped out," she told WKMG-TV after she saw a bear walk through her yard. She thought that "somebody had a sledgehammer and was knocking on the fence, and I just saw pieces flying everywhere."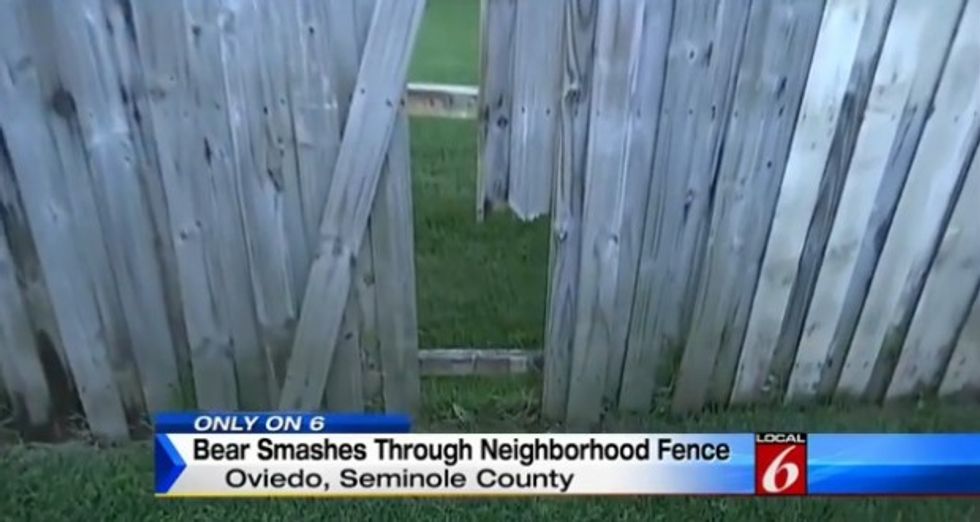 Image source: WKMG-TV
Whalley called 911 and her neighbors before she knew who the culprit was. A surveillance camera on a neighbor's home captured the animal wandering around the neighborhood.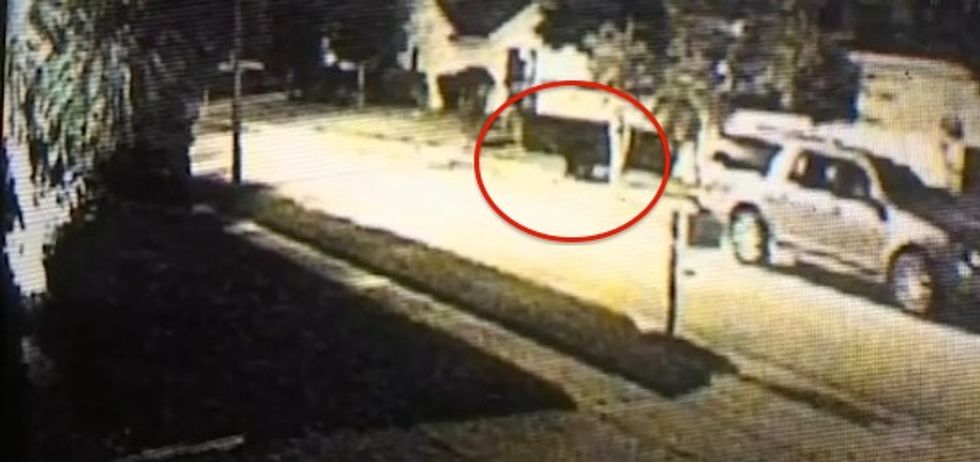 Image source: WKMG-TV
"I couldn't believe how he was just nonchalantly just strolling down the sidewalk like he owned our cul-de-sac," Tom Marchetto told the news station.
WKMG reported that Whalley's children had just gone inside for dinner when the incident happened, and other parents in the area say they're worried for their children now as well.
"They're playing out here every day, a lot of time until dark and I mean the last thing you're thinking is that there's a 300-pound bear coming through your cul-de-sac," Marchetto said, his 7-year-old son adding that it's "kind of weird" he and his friends can't do their usual play now.
"We don't know if he's still around here in close proximity," Marchetto told the news station. "I don't know if he's been caught yet, so yeah, we're definitely going to be on alert."