A man from Washington State who was hiking in Oregon has made a "Wild" find – and it's straight out of Hollywood.
Chris Kesting lives in Camas, Washington, but was hiking the Pacific Crest Trail in Oregon with his friend, Tim Pate, on March 8 when they allegedly stumbled upon not a pair of boots, but one stray boot, the Oregonian reported.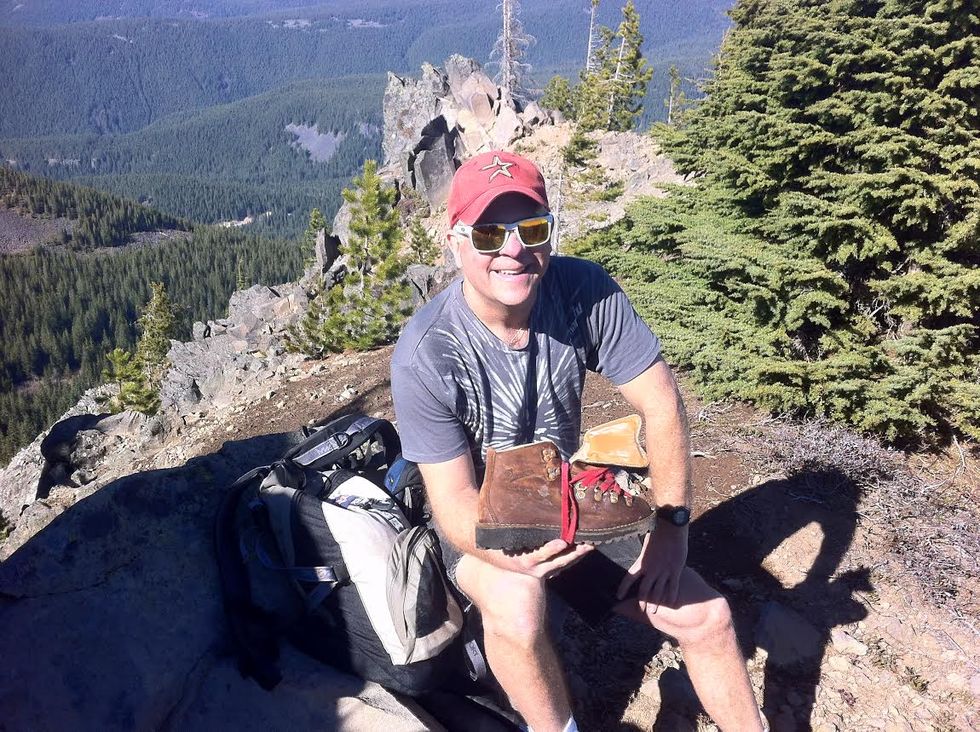 Chris Kesting holds the boot he says actress Reese Witherspoon threw over an Oregon mountain in the movie "Wild." (Image source: Imgur)
"The thing that stood out was the red laces," Kesting told the Oregonian. "The brown of the leather blended into the soil and I didn't see that at all. I saw the red laces and thought it was weird that there were flowers out already. That's when it came into focus."
Kesting said he and Pate made the trek because it is the site where the 2014 movie "Wild" was filmed. At one point, Kesting thought, "Hey, I know exactly where that is. One of these days it might be fun to go up there and see if that boot is actually there," he told the Oregonian.
In the movie's beginning, actress Reese Witherspoon, who played Cheryl, sits down on the edge of a cliff and takes off her hiking boots, suffering from pain because they were too small.
Tending to her injured toes, she rips off one of her loose toenails and throws it over the side of the mountain, accidentally knocking off one of her boots in process. Visibly frustrated, Witherspoon then throws her other boot off the cliff.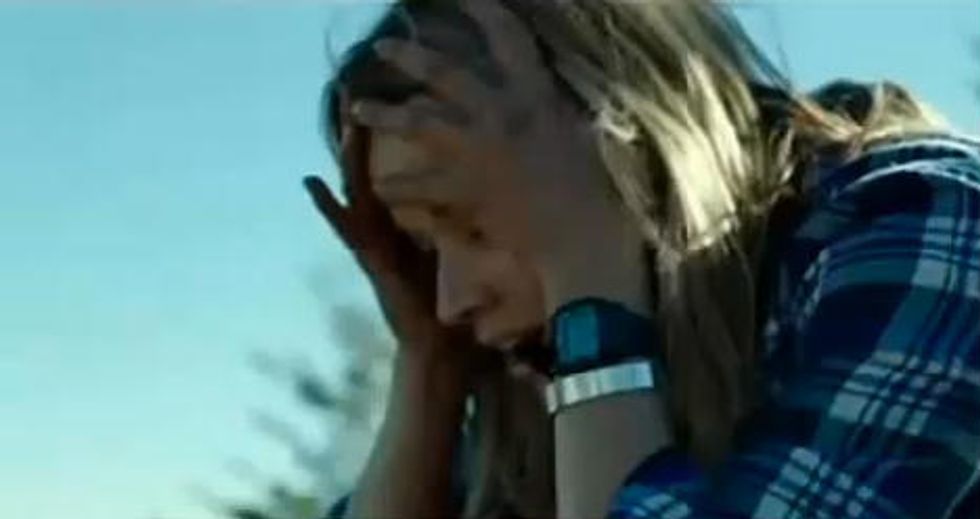 Actress Reese Witherspoon plays Cheryl in the movie "Wild." (Image source: KPTV)
Kesting said the brown boot with red laces he found earlier this month is the same one Witherspoon tossed while filming "Wild."
How does he know it's the same one?
"Well, first of all you wouldn't find a single boot in a place where nobody would leave a boot," Kesting told the Oregonian. "It has red laces and it's a 6 1/2 woman's size Danner boot, made in Portland."
Kesting said it appears to be the color and design when compared with the boot on the movie poster. He said the boot was also manufactured in 2013, just one year before the movie was released.
"It's relatively new, but you could tell it had been sitting out in the sun for quite a bit of time," Kesting added. "It was bleached out and had been sitting in that spot for awhile."
Kesting now keeps his one-of-a-kind Hollywood discovery on a bookshelf at his home in Washington. He pointed out that Hollywood producers aren't supposed to leave behind props but in this case, it may have just been too difficult for the packing crew to locate.
"It was pretty hard to find so maybe even if they did [go to look for it] they couldn't find it," Kesting told the Oregonian.
Watch the "Wild" movie trailer below:
(H/T: Oregonian)
–
Follow Jon Street (@JonStreet) on Twitter