Some people seem to have a harder time losing weight than others, despite putting in the exact same effort or more.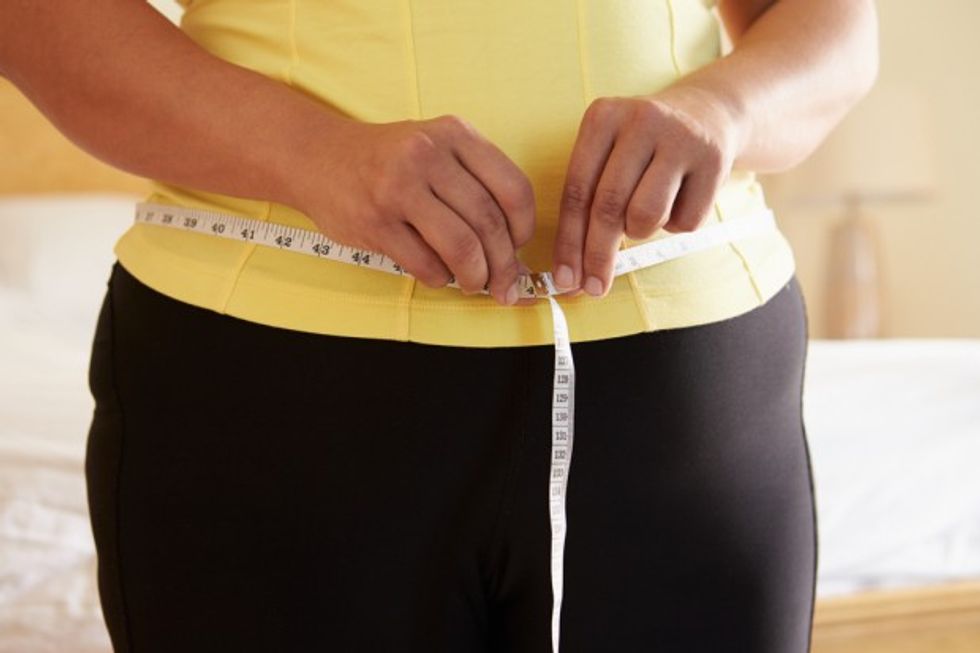 Photo credit: Shutterstock
As if that's something you didn't already know, for the first time researchers have scientifically shown that individual biology plays a factor in ease of weight loss. What the researchers still don't know is if this biological factor is something innate or something that develops over time, a news release from the National Institutes of Health about the research stated.
Researchers at the Phoenix Epidemiology and Clinical Research Branch, which is part of the NIH's National Institute of Diabetes and Digestive and Kidney Diseases, studied 12 obese men and women in a metabolic unit that uses a device that calculates energy used based on air samples. After a day of fasting, the researchers calculated energy expenditure from the study participants as a baseline. After that, the study participants were observed while on a diet that reduced their caloric intake by 50 percent for six weeks. 
What they found was that the people who lost fewer pounds during this dieting period were those who had more of a metabolic decrease during the day of fasting.
"When people who are obese decrease the amount of food they eat, metabolic responses vary greatly, with a 'thrifty' metabolism possibly contributing to less weight lost," Dr.  Susanne Votruba, a clinical investigator at PECRB, said in a statement. "While behavioral factors such as adherence to diet affect weight loss to an extent, our study suggests we should consider a larger picture that includes individual physiology – and that weight loss is one situation where being thrifty doesn't pay."
However, the study author's cautioned people away from taking these findings and using them as an excuse about why they can or can't lose weight.
"The results corroborate the idea that some people who are obese may have to work harder to lose weight due to metabolic differences," Dr. Martin Reinhardt, the study's lead author and  PECRB postdoctoral fellow, said. "But biology is not destiny. Balanced diet and regular physical activity over a long period can be very effective for weight loss."
These findings were published this week in the journal Diabetes.
(H/T: Science Daily)
—
Front page image via Shutterstock. This story has been updated to correct a typo.