A Texas man who bought a dresser at an estate sale Saturday found quite the surprise in a hidden drawer.
Emil Knodell, who lives in Bellville, Texas, was attending a sale in Missouri City, Texas, where he purchased a handcrafted walnut chest with a marble top for less than $100, KHQ-TV reported.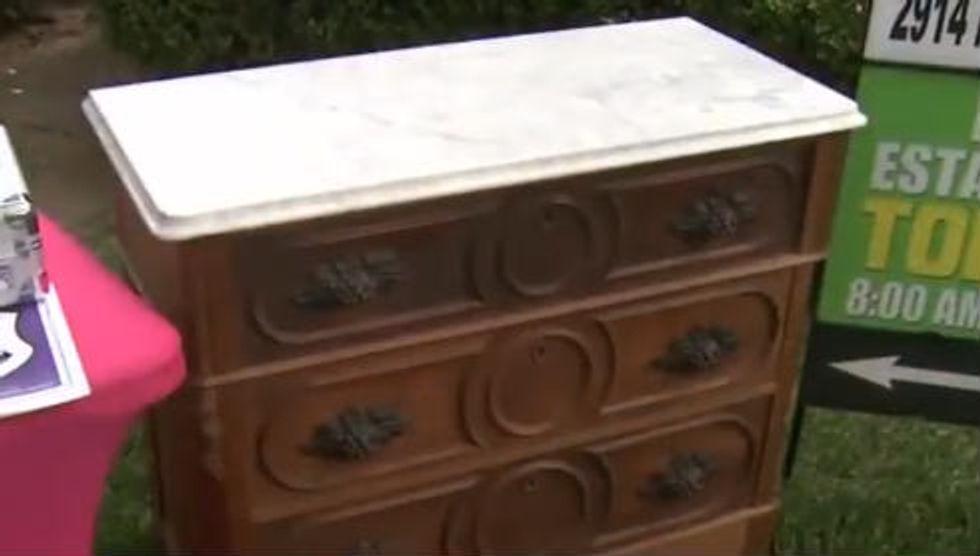 Image source: KPRC-TV
As Knodell and others were loading the dresser into his vehicle, they heard a noise coming from inside.
"It sounded like a metallic waterfall," Knodell said. "And we opened it up and three of us looked in and it was like the 'Hardy Boys.' Holy smokes, jackpot!"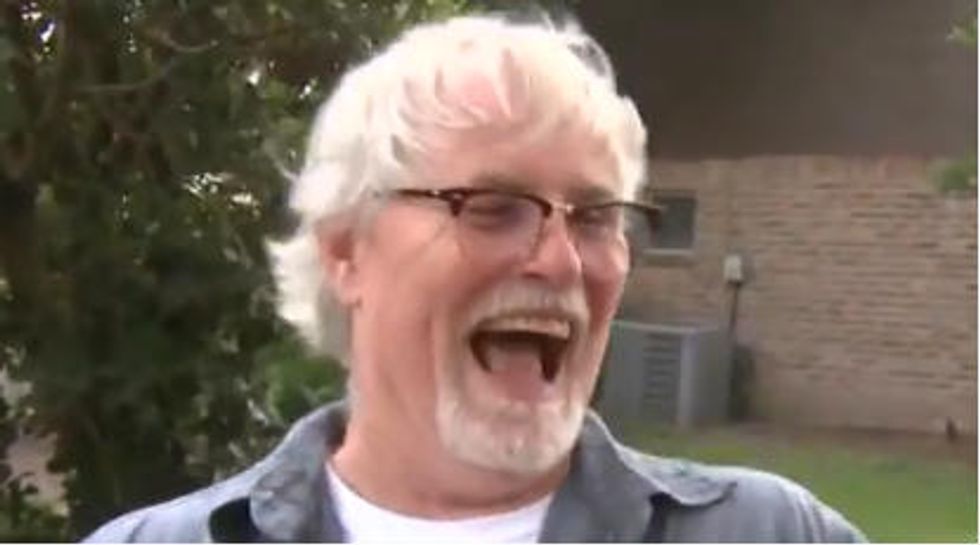 Emil Knodell (Image source: KPRC-TV)
Inside were several diamonds, rubies and emeralds; gold and silver coins; stamps and paper money from around the world and Civil War medals.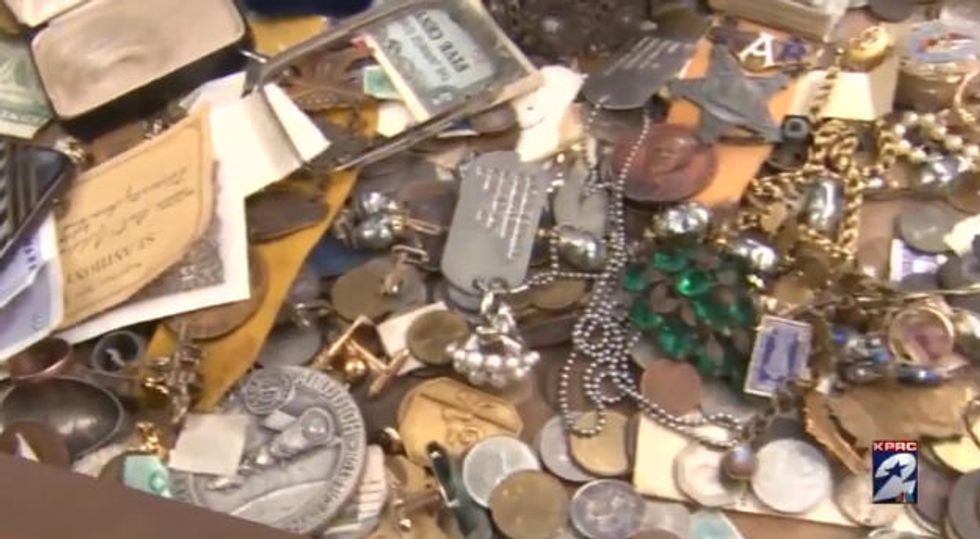 Image source: KPRC-TV
Knodell told ABC News that the dresser has three drawers you can easily see but at the bottom is a a secret drawer where he found the treasures.
But even though he purchased the chest with them inside, Knodell said he still intends to return the treasures to the previous owner.
"I bought the chest drawers. I didn't buy those things, "Knodell told KTRK-TV. "If I kept them, I would never feel right about it. There would be a cloud over the whole thing."
Knodell plans to give the treasures back to the owner on Thursday. The value of the items has not been disclosed.
(H/T: KTRK-TV)
–
Follow Jon Street (@JonStreet) on Twitter