© 2023 Blaze Media LLC. All rights reserved.
Former Congressman's Emotional Account of Deadly Amtrak Wreck: 'Just a Lot of Blood. It Was Mayhem
"... just had to get out."
A former congressman who was aboard the derailed Amtrak train in Philadelphia described the "mayhem" after his railcar flipped over.
Emergency workers search for the injured after an Amtrak passenger train carrying more than 200 from Washington to New York City derailed May 12, 2015 in north Philadelphia. At least six were killed. (Mark Makela/Getty Images)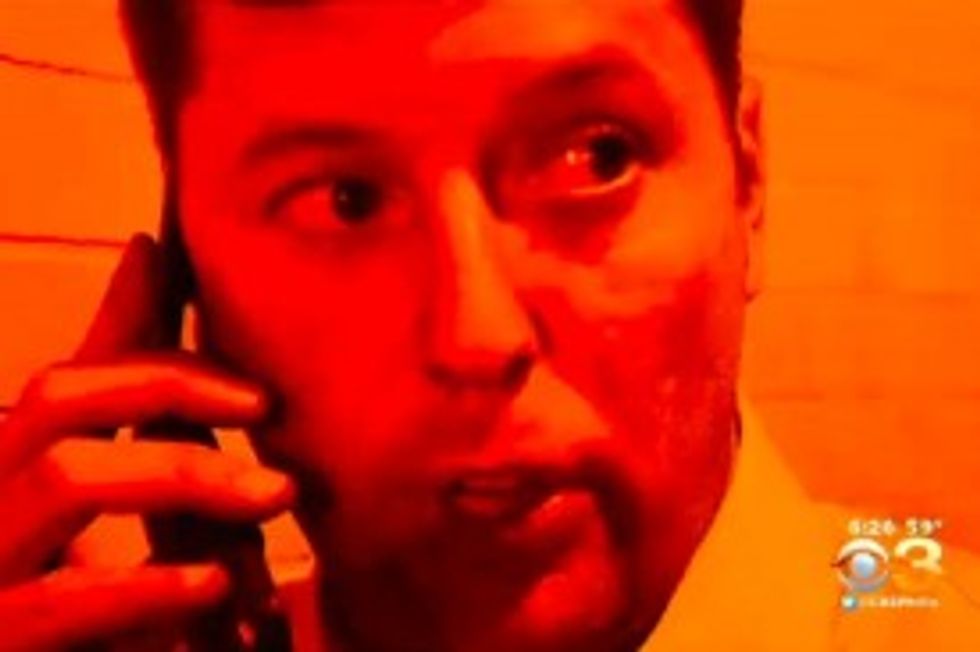 Former Rep. Patrick Murphy talks after the Amtrak crash. (Image source: KYW-TV)
Six people were confirmed killed and hundreds of others were treated for injuries after the passenger train derailed en route from Washington, D.C., to New York City Tuesday night.
"It was just dark and just dusty, and just a lot of blood," former Rep. Patrick Murphy (D-Pa.) told KYW-TV. "It was mayhem at first ... a lot of folks got banged up, got hurt bad."
Murphy, now the anchor of MSNBC's "Taking the Hill," told KYW that after he pushed out an emergency window, some passengers' "human nature" took over and they started "flipping out" and "just had to get out as if they were claustrophobic." He said some "didn't care about anyone else" and were "stepping over people."
Murphy said he put his hands down and "gave them the heave-ho out," and said eight or nine people were evacuated as a result.
Murphy on Wednesday morning told Philadelphia sports talk radio show 94 WIP that he was returning from Washington after covering an event "and then all of a sudden you just felt something happen." (You can listen to the interview here.)
"The whole train was shaking ... and then it went just violently like it was going to tip to the left, and then it was violently to the right, and our car just flipped over on its side. ... I was holding onto the table a little bit ... but I mean the force was just overwhelming ... and I literally flew over ... just a mass of humanity."
"There were two people that were really badly injured," Murphy described. "So I told the one guy, 'You're gonna be OK, the first responders are coming.'" He said he woke up another passenger who was briefly unconscious.
During the sometimes emotional interview, Murphy said that "by the grace of God I survived, I don't know how" and "I was just really, really lucky."
"You think you're gonna die, to be honest with you," he added. "I'll be honest with you, I thought I was goner. God was looking down on me last night, and a lot of us."
Murphy tweeted photos of the crash aftermath and notified his family that he was OK:
@Amtrak @msnbc @NBCNews pray for these passengers. pic.twitter.com/mksZNy7eqo

— Patrick J. Murphy (@PatrickMurphyPA) May 13, 2015
May 13, 2015
Murphy, who served in the Army during the Iraq War, told WIP that he reacted akin to his "military training," checking his extremities first and then telling passengers to apply pressure to their wounds.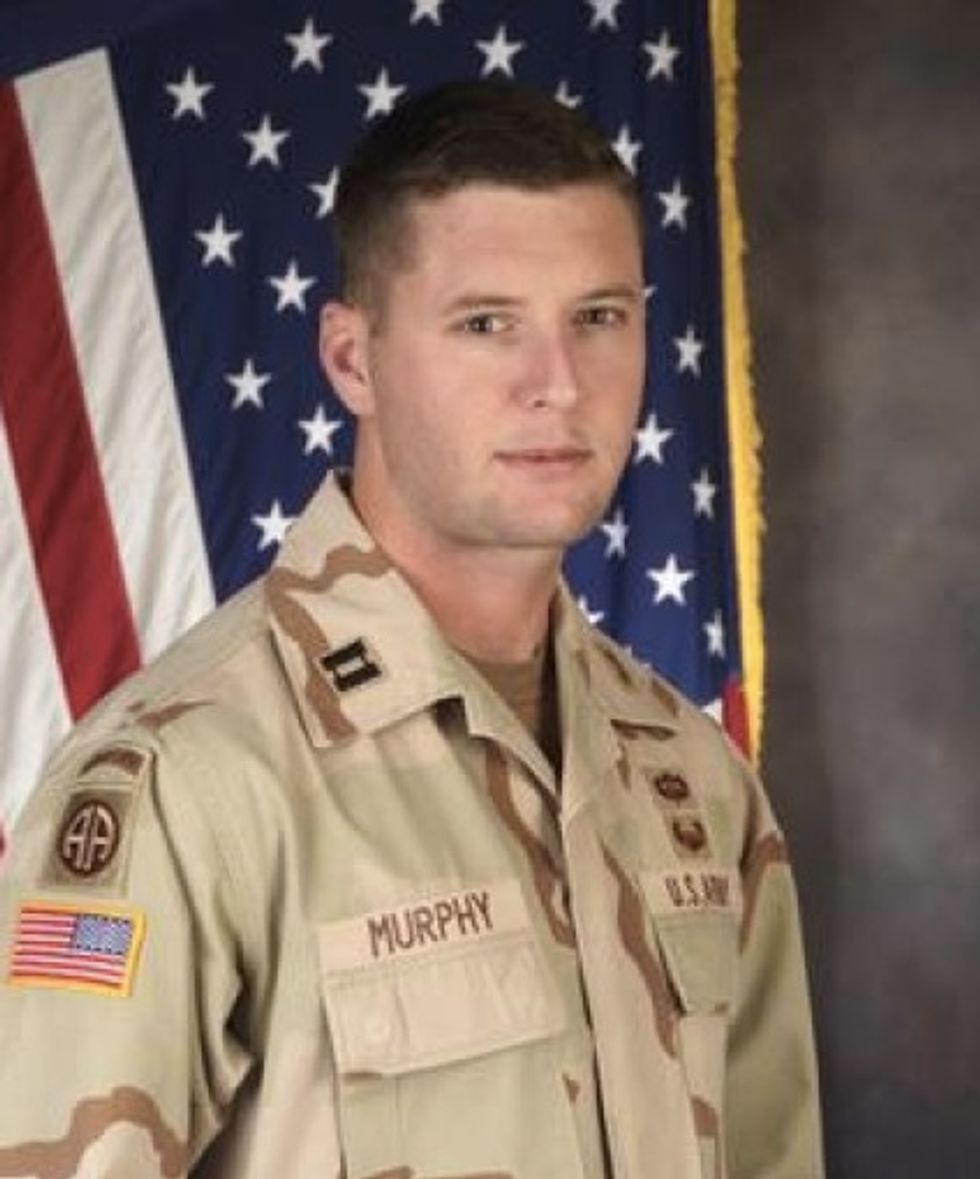 Image source: Wikipedia Commons
After Cataldi called Murphy a hero, he immediately gave first responders the credit.
"No, it was those firefighters ... and the police officers," Murphy told WIP, his voice breaking. "People want to bust their chops, but they do a helluva job. Those firefighters? There are live wires on that track and they didn't hesitate, they jumped right over ... they were amazing and I'm just grateful and everyone should be grateful for their sacrifice and service."
This story has been updated.
—
Follow Dave Urbanski (@DaveVUrbanski) on Twitter
Want to leave a tip?
We answer to you. Help keep our content free of advertisers and big tech censorship by leaving a tip today.
Sr. Editor, News
Dave Urbanski is a senior editor for Blaze News.
DaveVUrbanski
more stories
Sign up for the Blaze newsletter
By signing up, you agree to our
Privacy Policy
and
Terms of Use
, and agree to receive content that may sometimes include advertisements. You may opt out at any time.