Donald and Janet Akers were driving to Jefferson Barracks in St. Louis County, Missouri, to place flowers on the grave of Janet's mom on Mother's Day. But what was already a somber day turned into a nightmare when they found themselves involved in an apparent road rage incident -- involving an off-duty U.S. marshal -- that ended in violence.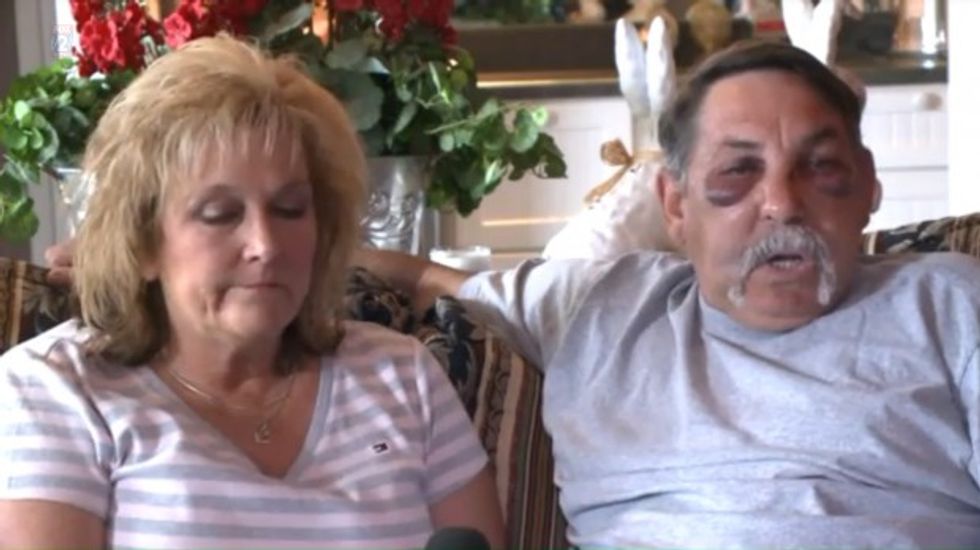 (Screengrab via KTVI-TV)

Janet Akers told KTVI-TV that she honked at a black Dodge Ram when it looked like the truck was veering into her lane. In response, the truck allegedly got behind the couple and "honked and honked, all the way through the intersection."
Wanting to explain why she initially honked at them, Akers said she gestured for them to pull into a parking lot. Instead, a female passenger reportedly got out of the car and "started yelling" at Akers.
Donald Akers said the driver then got out of the truck — armed with a gun. The couple said they didn't know if they were going to be shot or killed.
"He held the gun first, I didn't know if he was going to shoot us or what. But instead, he hit me right across the nose with it. Broke my nose, my sinus cavities, broke my teeth," he recalled.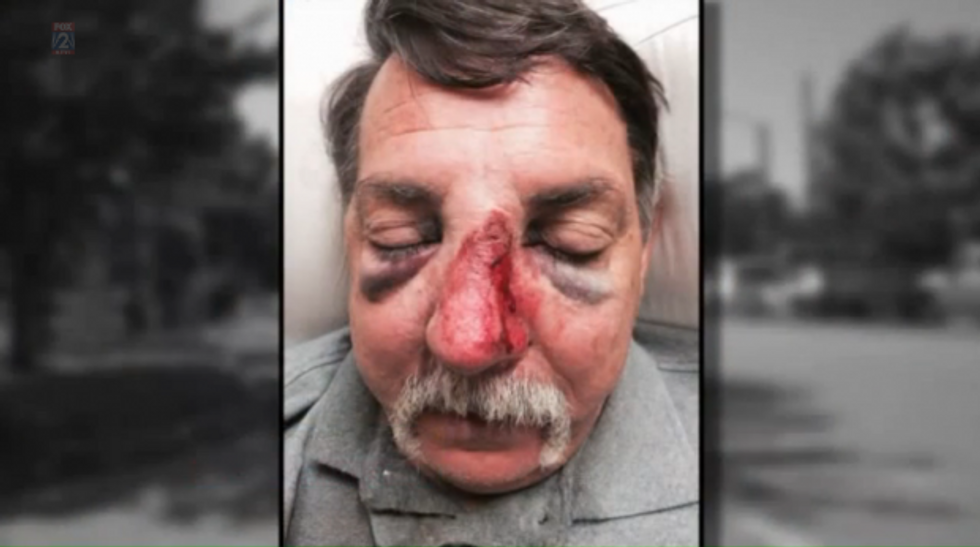 (screengrab via KTVI-TV)
The couple immediately called the police to report the incident. When officers arrived, Akers said she and her husband were confused by their demeanor.
"So the police came, and went over directly to them. And were talking to them, laughing, joking around," she told KTVI-TV.
That's when Donald Akers said the cops told them the driver was an off-duty officer.
"That's exactly what they told us," he claimed.
The U.S. Marshals Service reportedly confirmed that the individual accused of assaulting the man was one of theirs.
"The Marshals Service is aware of an alleged incident involving one of our employees and is gathering relevant information on the matter to determine the appropriate steps," the Marshals Service said in a statement.
The officers allegedly searched the Akers' vehicle, but not the off-duty U.S. marshal accused of assaulting a man with a firearm. No charges were immediately filed in the case.
The incident is still under investigation, according to police. It will be up to the St. Louis County Counselor to determine if any charges will be filed.
---