© 2023 Blaze Media LLC. All rights reserved.
'Total Lack of Respect': The Images Man Captured Outside Dunkin' Donuts Leaves Veterans Advocate 'Physically Ill'
"That's absolutely terrible."
A funeral director and hearse driver were on their way to a military veteran's funeral in Lecanto, Florida, when they decided to make a pit stop at a New Port Richey Dunkin' Donuts, leaving 84-year-old Lt. Col. Jesse Coleman's body unattended in a flag-draped coffin inside the vehicle.
Rob Carpenter, a bystander, told ABC News that he couldn't believe the coffin would be left alone while the men responsible for it took an unscheduled coffee break. When he confronted the driver, Carpenter said he didn't appear to be remorseful — so he took videos and photos as evidence and sent them to the Veterans Warriors Facebook group.
(Screengrab via WFTS-TV)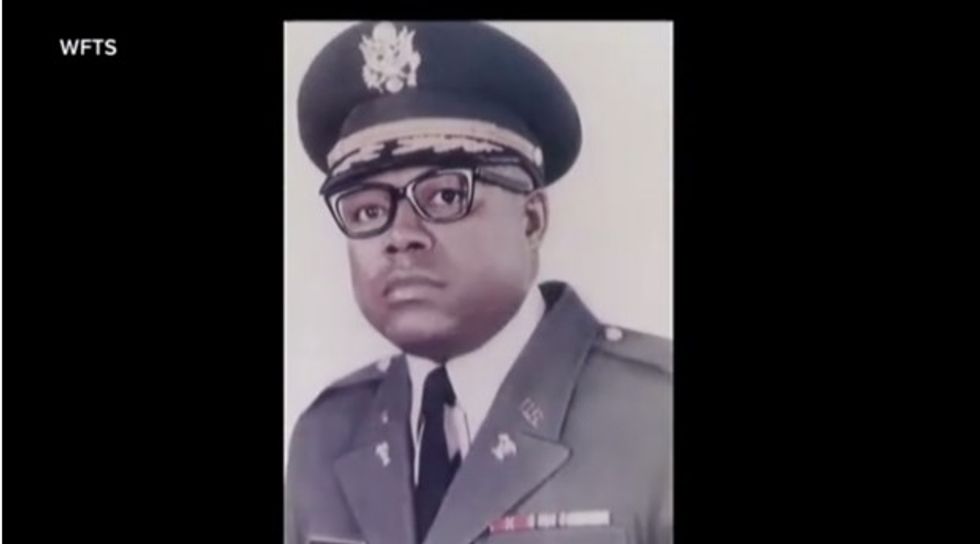 (Screengrab via WFTS-TV)
It wasn't long before the images went viral.
Lauren Price, one of the activists behind the Veteran Warriors Facebook group, said she felt "physically ill" and "upset" when she saw the viral photo of the casket.
"I've been on funerals where we had to travel four hours to do a funeral; in full uniform; in the dead summer in Florida," she said. "We didn't stop to get coffee, we didn't stop for bathroom breaks — you just don't do that."
Coleman's funeral service was reportedly less than 90 miles away from Veterans Funeral Care in Clearwater, Florida.
Veterans Funeral Care President Jim Rudolph called the employees' actions a "terrible lack of judgment" and showed a "total lack of respect." That's why he felt he had no choice but to fire both of the individuals responsible -- and his decision is final.
"When a car leaves the funeral home with a flag on it, it's on a stage ... and we're in ceremony mode," he told ABC News. He added, "That's absolutely terrible."
Though he admitted his drivers sometimes stop for bathroom breaks, someone must stay with the vehicle at all times. However, hearses are asked not to make any stops during a military transport out of respect.
ABC News Videos | ABC Entertainment News
---
Want to leave a tip?
We answer to you. Help keep our content free of advertisers and big tech censorship by leaving a tip today.
more stories
Sign up for the Blaze newsletter
By signing up, you agree to our
Privacy Policy
and
Terms of Use
, and agree to receive content that may sometimes include advertisements. You may opt out at any time.