The Obama administration warned Thursday that it doesn't much care for a controversial bill supported by every Senate Democrat that would let the U.S. impose duties on goods from countries that are deemed to be manipulating their currency for a trade advantage.
The Senate passed that bill Thursday in a 78-20 vote that saw all 46 Senate Democrats support it. Democrats have argued for years that countries like China have purposefully kept their currencies undervalued in order to create more demand for their exports.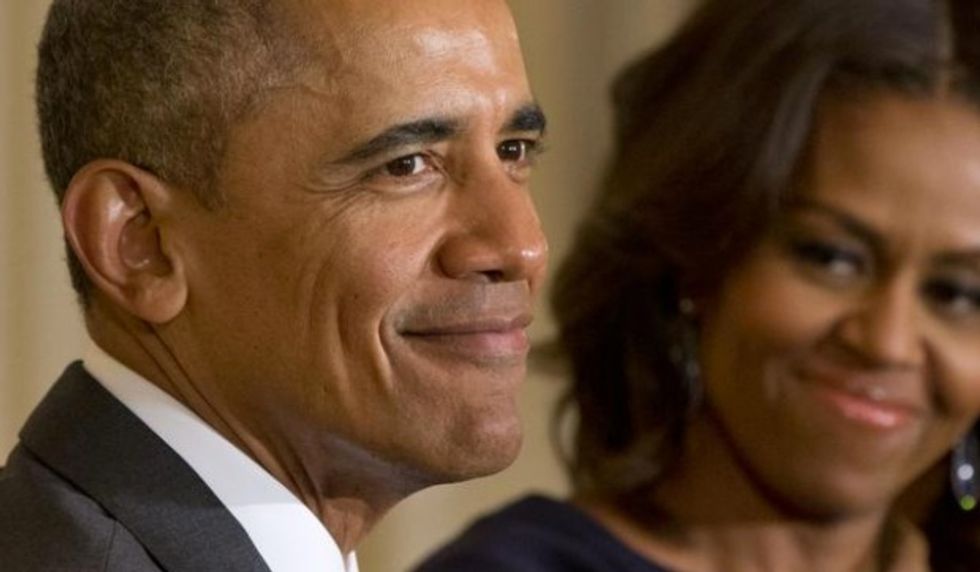 President Barack Obama warned Thursday that he's not a fan of a bill dealing with international currency valuations that every Democrat in the Senate voted for. AP Photo/Jacquelyn Martin
But President Barack Obama's opposition was known, and on Thursday, the White House made it official by warning it doesn't like the language.
"[T]he administration opposes the way the bill uses the countervailing duty process to address currency undervaluation," it said in a statement on the bill. "Those provisions would undermine our international efforts to address this issue, raise highly problematic questions about consistency with our international obligations, lead to other countries pursuing retaliatory measures that could hurt our exports, and be difficult to administer."
Under the bill, the government could impose duties on U.S. imports aimed at counteracting their lower prices to the extent they are low because of an undervalued currency. Democrats have long sought this option to fight the huge trade imbalance the U.S. has with China.
But it's a sensitive issue, since there are many uncertainties over what the World Trade Organization would think about this policy change. The WTO encourages members not to devalue their currency, but it is widely considered to be vague on what members are allowed to do, and what they aren't allowed to do, when a currency is undervalued.
The White House said it could support softer language on currency, such as provisions in the bill that call for more engagement and dialogue with other countries, and the creation of an advisory committee on the issue.
While the White House didn't threaten to veto the entire trade enforcement bill over currency, its message makes it clear there will be pressure to get rid of the language. The first step to doing that may be the House, where Speaker John Boehner (R-Ohio) said he is also not a fan of the language.
"To think that Congress can legislate what currency valuations are between countries is almost laughable," Boehner said. "I think the Department of Treasury, under the four presidents I've served with, have done a very good job of working with allies around the world when some of these currencies get, in some people's minds, out of line."