A New York City "cop watcher" who frequently videotapes police activity encountered an apparent altercation between a NYPD officer and a 14-year-old girl in Harlem late last week — and the way it ends is raising some eyebrows.
The issue? A younger girl with the 14-year-old may have pulled a police call box, according to the Free Thought Project — so the cop watcher recorded the confrontation with his cellphone.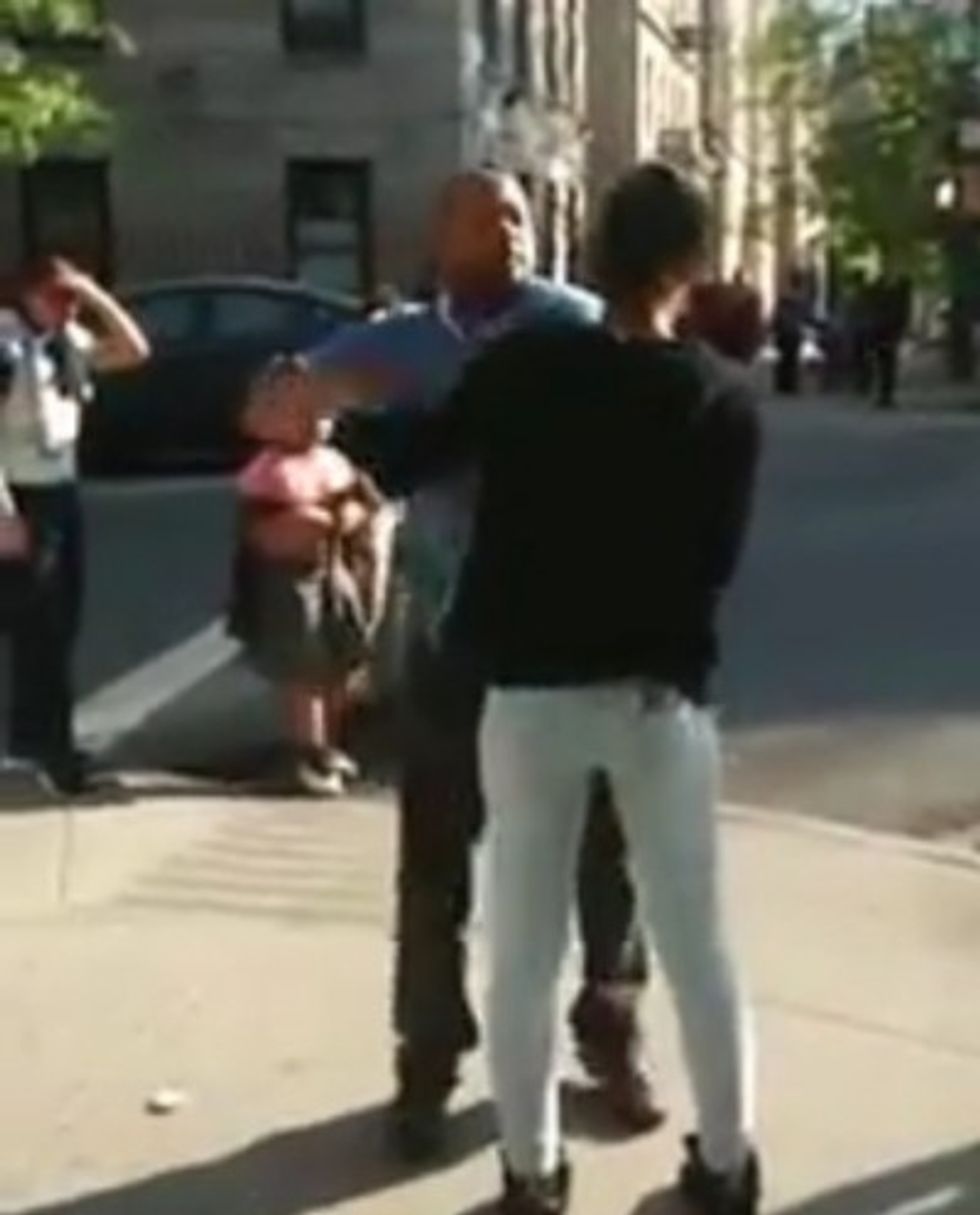 Image source: YouTube
Four minutes into the increasingly dramatic scene, a woman approached the plainclothes officer and yelled at him for putting his hands on the 14-year-old. Others joined the argument, quoting state penal codes and rules for police.
Soon the officer reentered his unmarked car, and it appeared the incident was over. But the girl, encouraged by the still-angry woman, stood next to the car door and told the officer she did nothing wrong.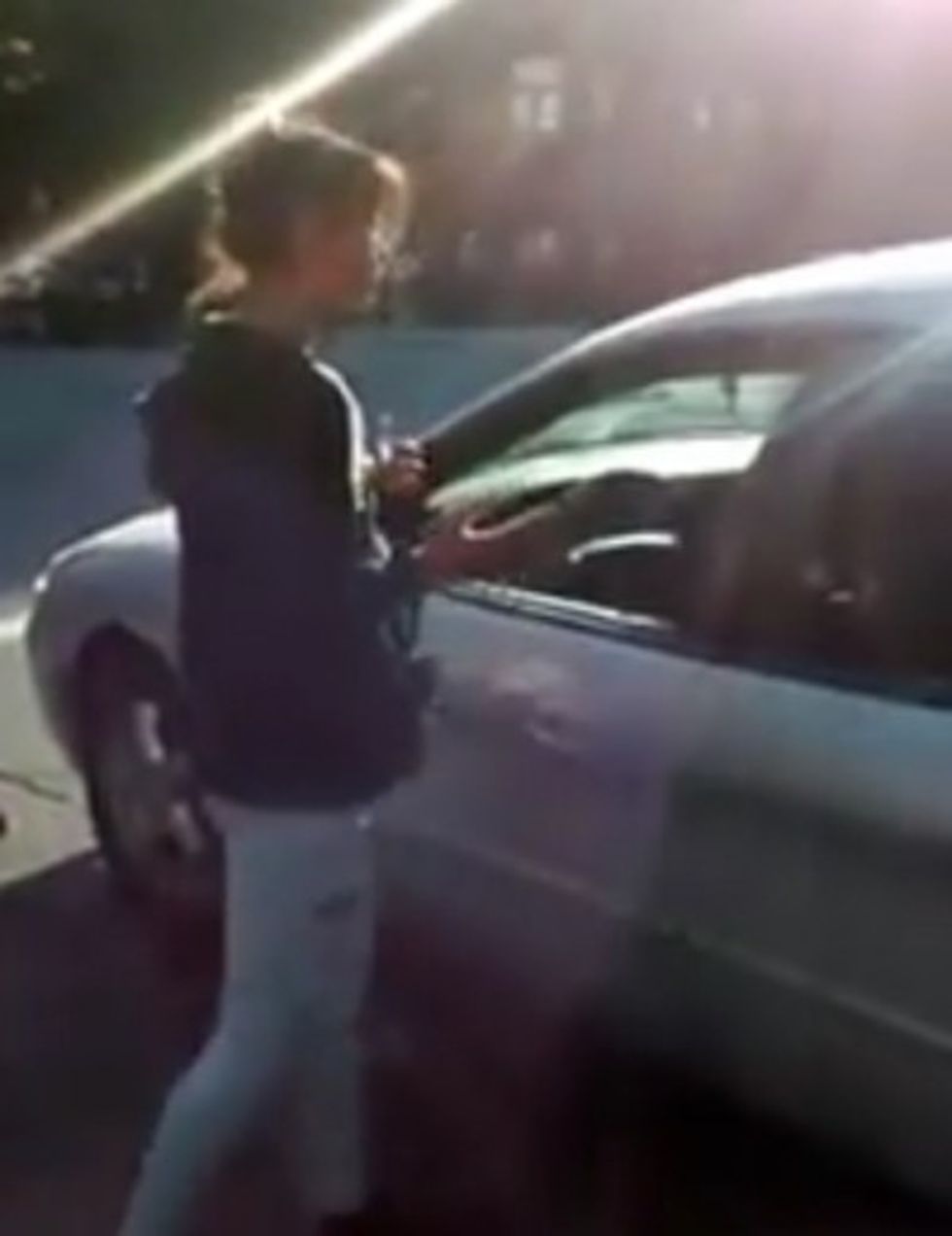 Image source: YouTube
Seconds later, just after the 6-minute mark of the video, the officer quickly exited the car and appeared to try to handcuff the girl, who retreated down a sidewalk.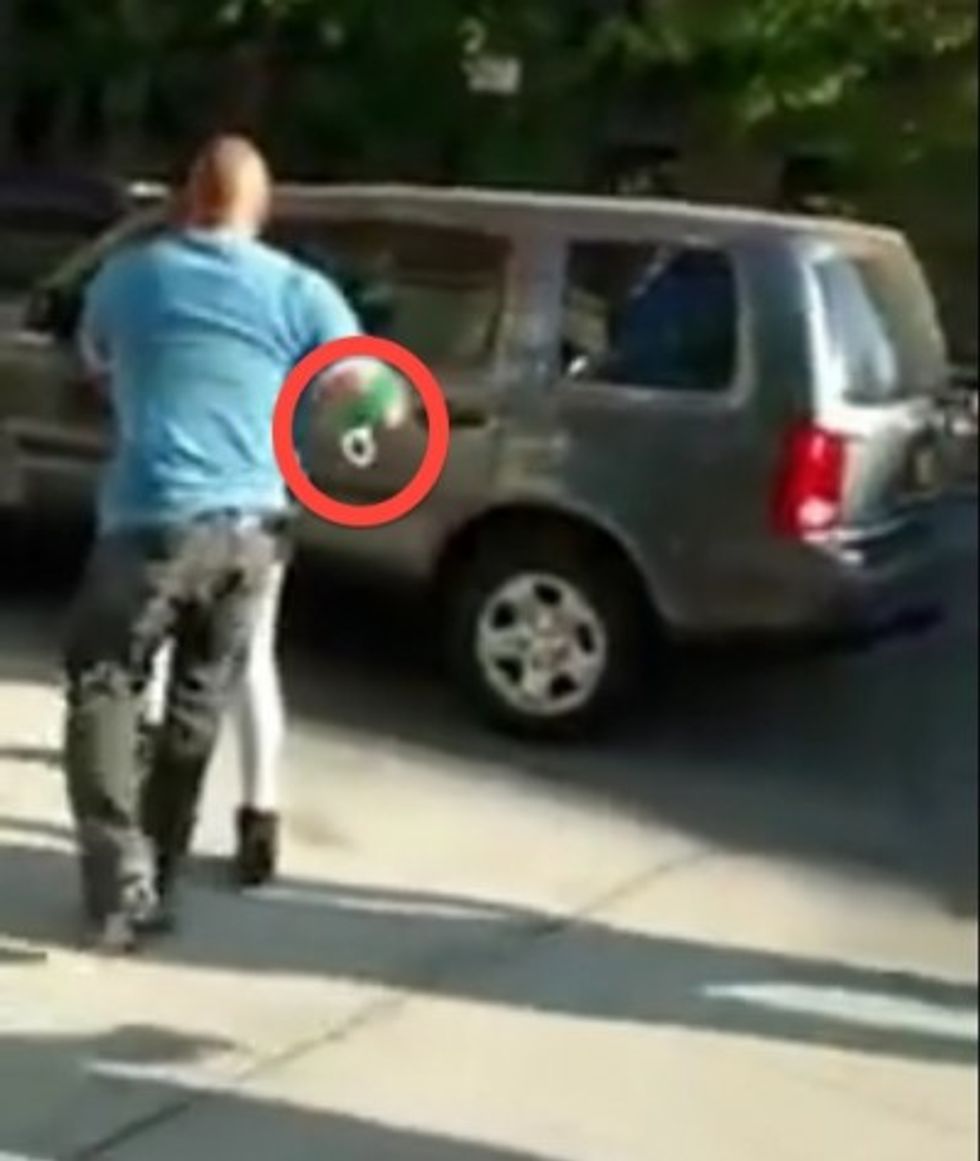 Image source: YouTube
That didn't sit well with the crowd, which immediately gathered around the officer. Another plainclothes officer — who may be his partner but didn't figure prominently in the altercation — tried to calm people down.
But the crowd yelled and physically blocked the officer from apprehending the girl.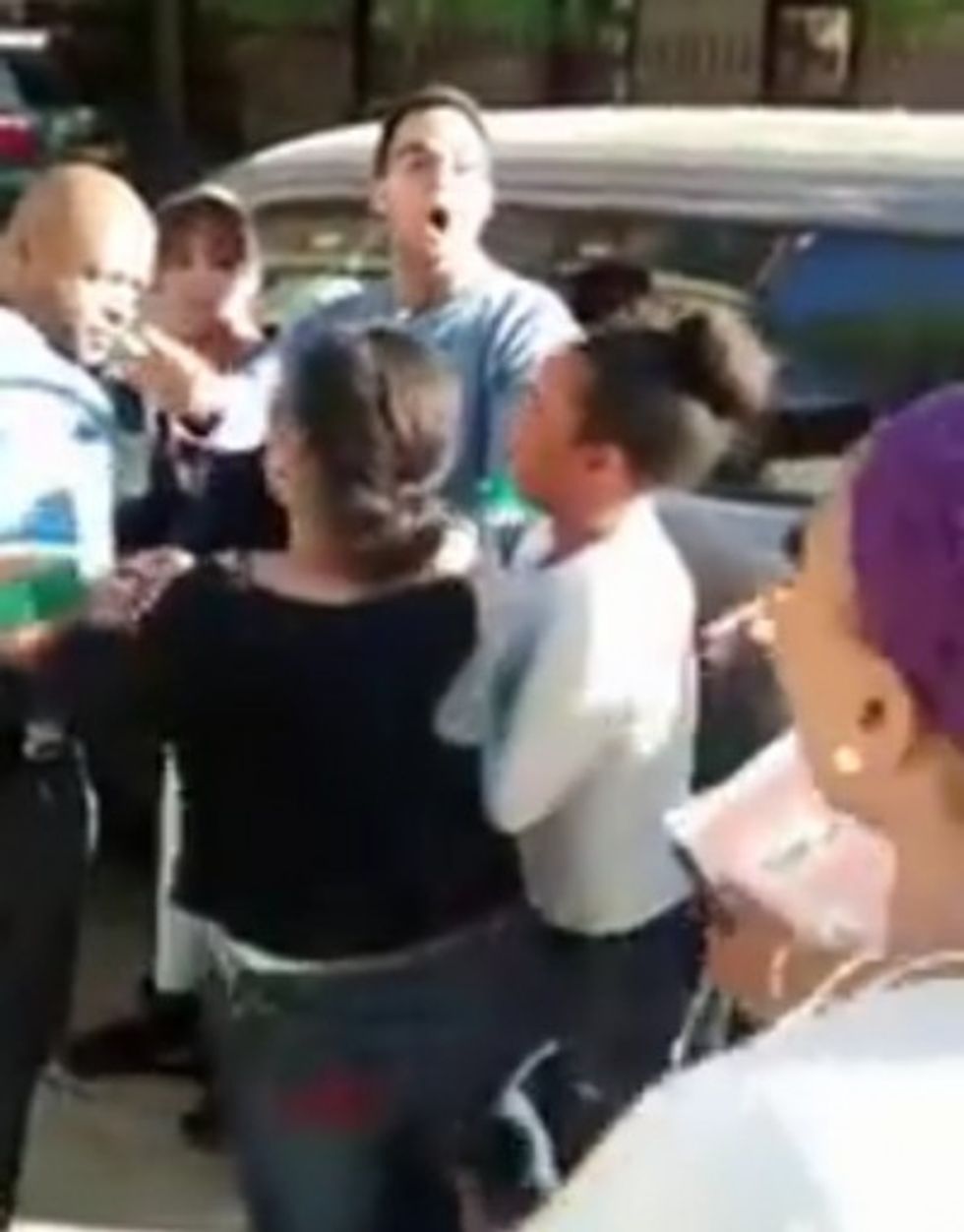 Image source: YouTube
"Get off her!" a woman yelled. Others yelled, "Go home!"
After several failed attempts at apprehending the girl as the crowd grew more vocal and forceful, the first officer stood for a few seconds staring at the group —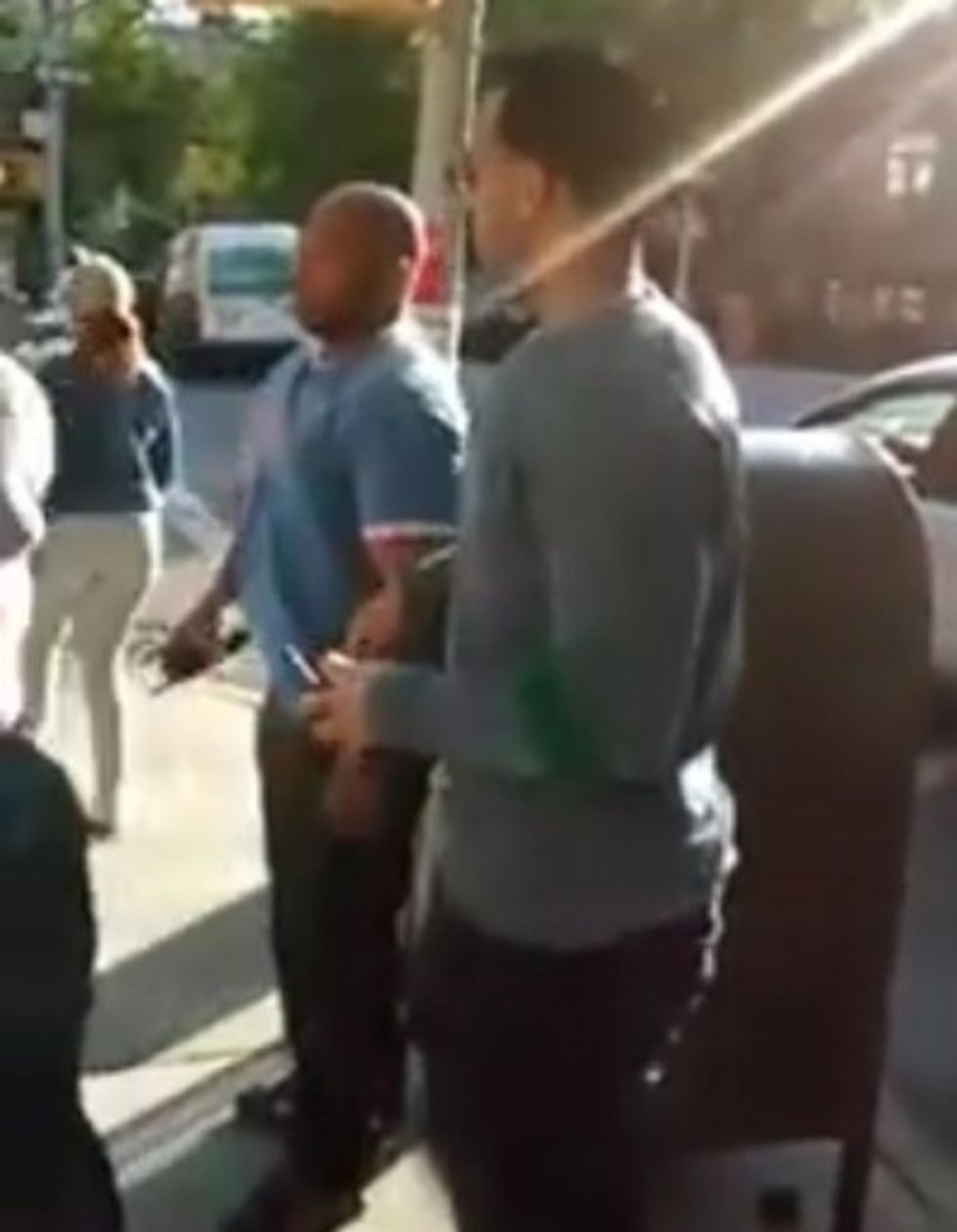 Image source: YouTube
— and turned around and left the scene. The second officer appeared to enter the car as well.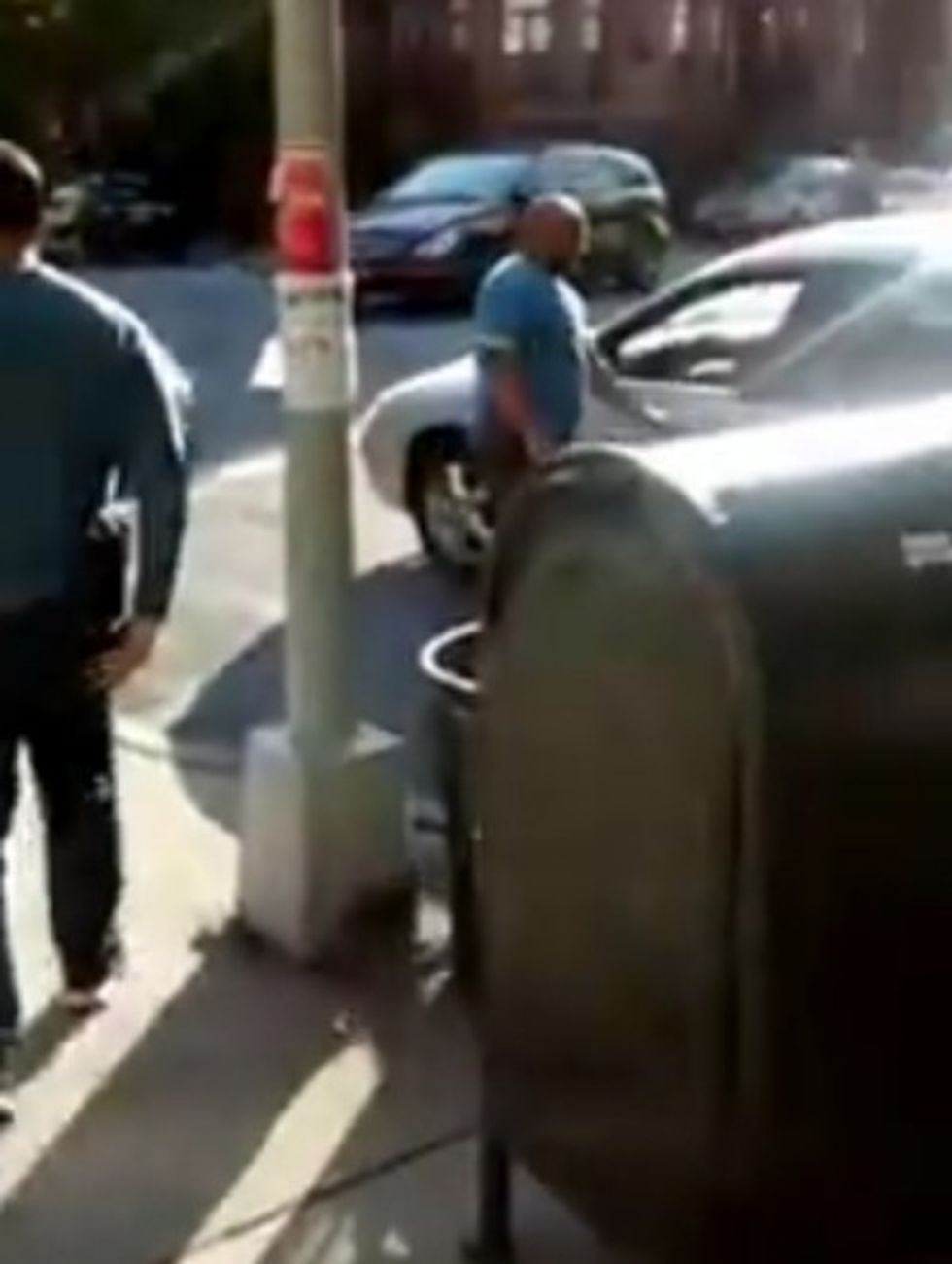 Image source: YouTube
"You show no respect!" one man yelled as the officers left.
Here's the video; it began making the Internet rounds Friday. (Content warning: Some profanity ahead...):
(H/T: Twitchy)
—
Follow Dave Urbanski (@DaveVUrbanski) on Twitter