HONOLULU (TheBlaze/AP) — The Marine Corps said one Marine is dead and 21 have been taken to hospitals after an Osprey aircraft made a hard landing in Hawaii.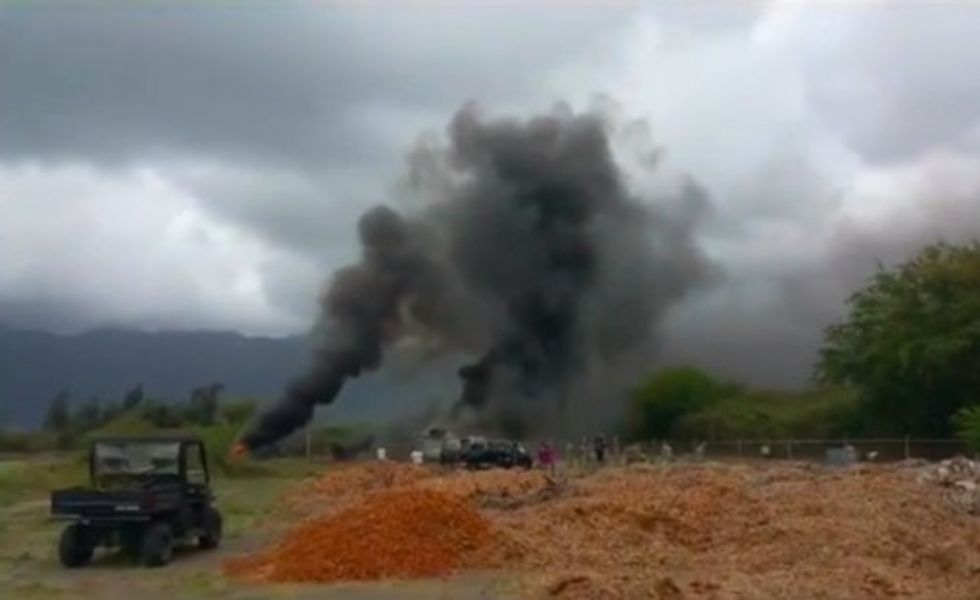 Image source: KITV-TV screengrab
The 15th Marine Expeditionary Unit said in a statement Sunday that the Osprey had a "hard-landing mishap" around 11:40 a.m. while the Marines were training at Bellows Air Force Station on Oahu.
There were 22 people were aboard the aircraft, including 21 Marines and one Navy corpsman assigned to the unit, according to Marine Corps spokesman Capt. Brian Block.
The 15th Marine Expeditionary Unit is based at Camp Pendleton in California. The unit is in Hawaii for training.
This story has been updated.
—
Follow Dave Urbanski (@DaveVUrbanski) on Twitter