The House Select Committee on Benghazi issued a subpoena this week requiring former Clinton aide Sidney Blumenthal to testify before Congress next month.
Reuters, which obtained a copy of the subpoena, reported it was dated Monday but had a notation that indicated it had been served to Blumenthal's wife Tuesday by a U.S. marshal.
"I can confirm Mr. Blumenthal has been called for a deposition by the committee," a spokesman for  Benghazi committee chairman Rep. Trey Gowdy (R-S.C.) told Reuters.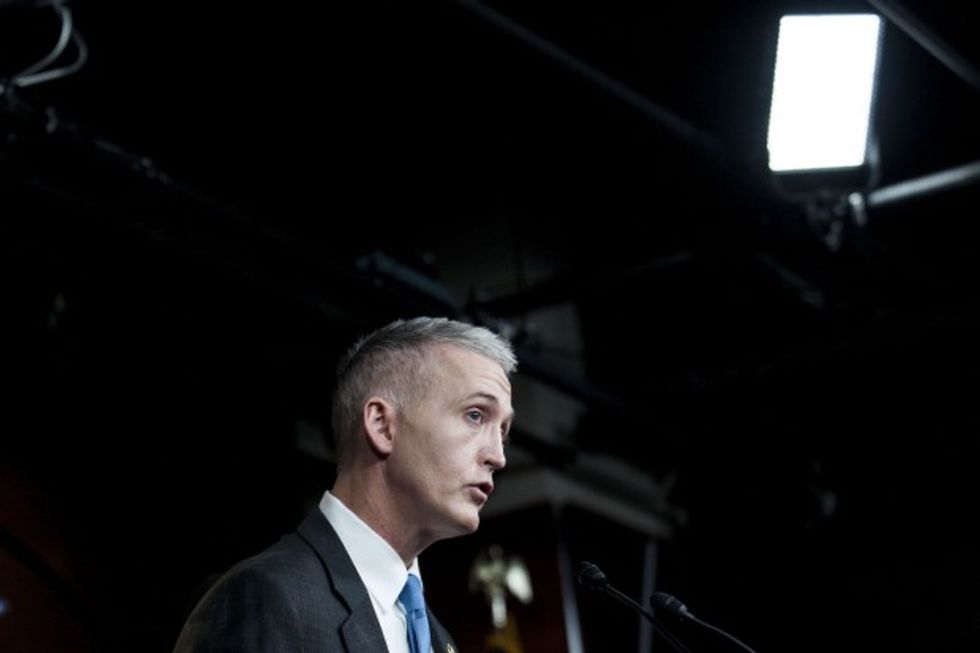 Chairman Trey Gowdy (R-S.C.) of the House Select Committee on Benghazi speaks to reporters at a press conference on the findings of former Secretary of State Hillary Clinton's personal emails at the U.S. Capitol on March 3, 2015 in Washington, D.C. (Photo by Gabriella Demczuk/Getty Images)
The move by the Benghazi committee came amid a report published by The New York Times that showed Blumenthal had emailed former Secretary of State Hillary Clinton about Libya before the September 11, 2012, attacks. In the emails, Blumenthal, who was not a State Department employee, appeared to have passed along intelligence from business associates he was advising.
The emails appeared to have been put under serious consideration by Clinton who passed them along to others, including one recipient who appeared to be ambassador Christopher Stevens.
Clinton has drawn criticism for exclusively using at least one private email account while conducting official business as secretary of state.
—
Follow Oliver Darcy (@oliverdarcy) on Twitter