Bags of cocaine worth thousands have washed ashore a beach in Galveston, Texas.
A man at the beach Sunday morning noticed 30 unmarked bags of a powdery substance. He reported it to police, who retrieved them. Officers tested the bags once they dried out and confirmed they contained cocaine, the Houston Chronicle reported.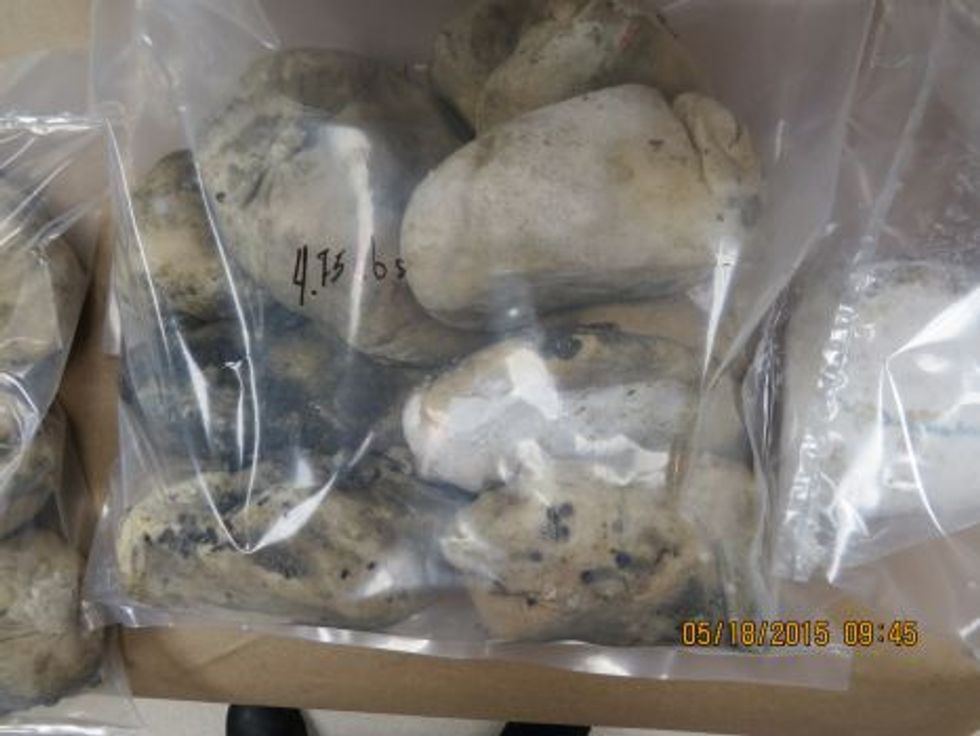 A visitor to a Galveston beach found 30 bags of cocaine worth about $175,000 (Image source: Galveston Police Department via the Houston Chronicle)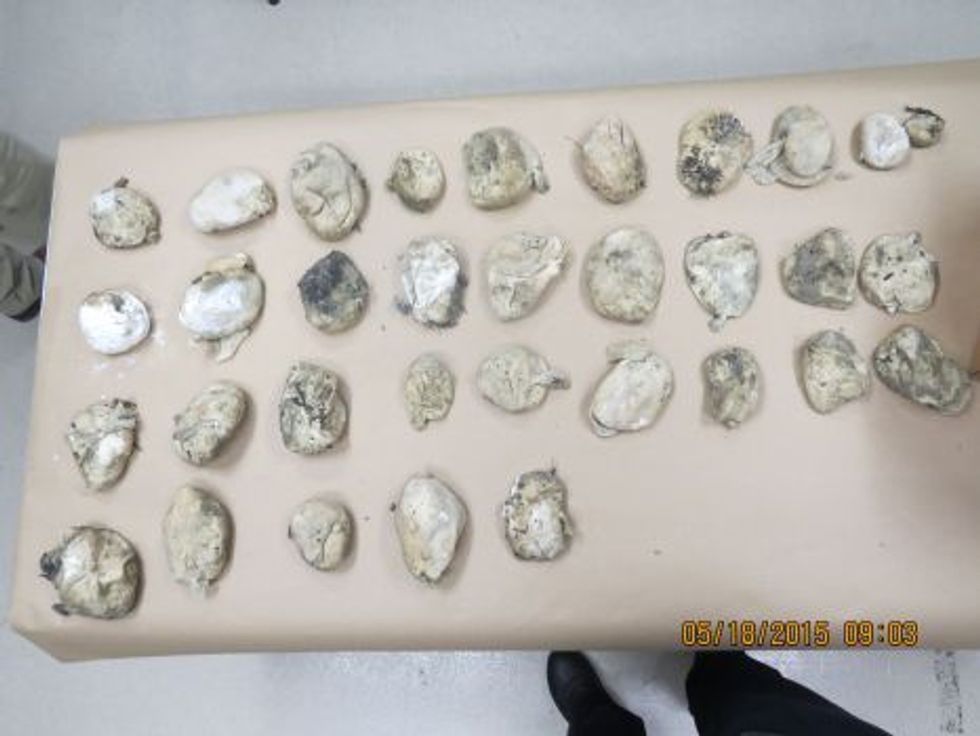 Image source: Galveston Police Department via the Houston Chronicle
All of the bags weighed about 15 pounds; the substance inside was estimated to be worth $200,000. Police said they do not know where the cocaine might have come from but are investigating, KPRC-TV reported.
This isn't the first time cocaine has been found along the beach in Galveston. In May 2010, a woman reported finding 16 bricks worth $2.1 million and in 2011 a man discovered 25 small cocaine bricks worth $675,000.
Drugs have inexplicably washed up on other beaches across the country recently as well. Last week, a man in Orange Beach, Alabama, came across a 10-pound package of marijuana worth $8,000, less than a week after Tropical Storm Ana blew in 12 pounds of weed in Atlantic Beach, North Carolina, Fox News reported.
The Chronicle reported that while Galveston police are still looking into where the illicit substance originated, law enforcement has said in the past that drug runners sometimes throw drugs into the water if the U.S. Coast Guard begins to pursue them.
(H/T: Houston Chronicle)
–
Follow Jon Street (@JonStreet) on Twitter