Given his band's reputation for raucous behavior on and off the stage, one might be surprised that the lead singer of iconic rock band The Who has an aversion to marijuana smoke — even when he sniffs it out at shows.
Sure enough, Roger Daltrey halted Wednesday night's concert in Long Island, New York, and threatened to end the proceedings because of how much pot smoke was wafting up to the stage, Newsday reported.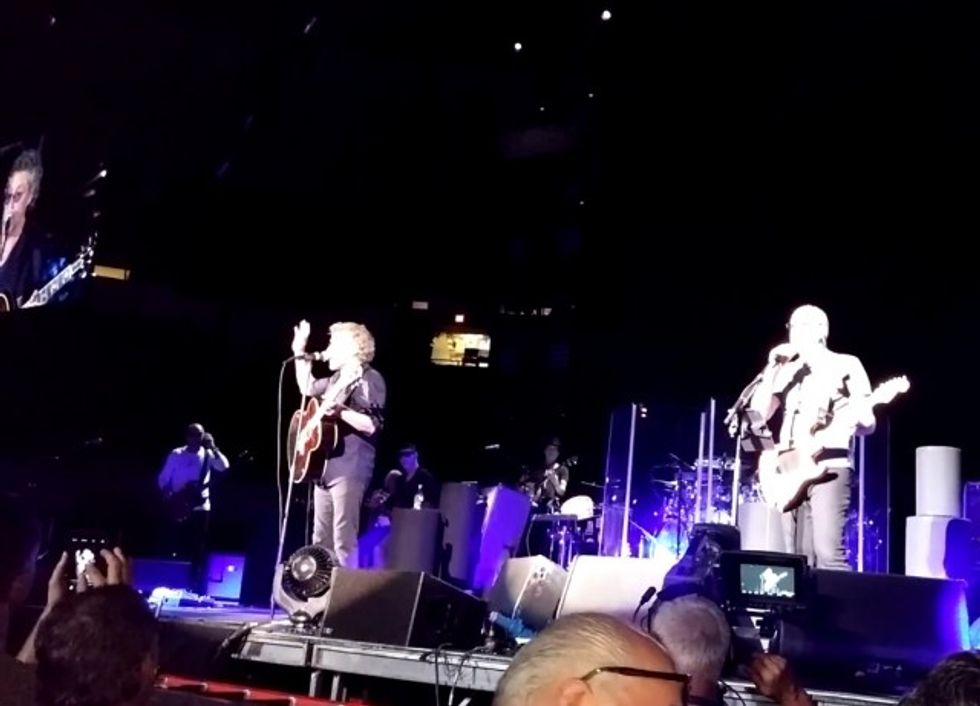 From left, Roger Daltrey and Pete Townshend (Image source: YouTube)
Thing is, Daltrey is quite allergic to marijuana smoke, and it causes his voice to shut down. "The smoke's impact was almost immediate on his voice, which went from crystal clear and potent for the opening 'I Can't Explain' to something rougher and more limited during 'I Can See for Miles,'" Newsday reported.
Apparently once Daltrey caught wind of the culprit, he spoke directly to the fan from the stage while making his ultimatum. "It's your choice," he's heard saying.
How did the crowd react? They immediately started chanting for the prohibited puffer to "eat" the joint. Never one to shy away from frankly stating his point of view, guitarist Pete Townshend spelled things out for the fan in no uncertain terms after Daltrey's plea — and then the show went on.
Here's the clip. (Content warning: Uncle Pete lets loose with some profanity after Daltrey's ultimatum — but you already figured that out, didn't you?)
This story has been updated.
(H/T: Consequence of Sound)
—
Follow Dave Urbanski (@DaveVUrbanski) on Twitter