Memorial Day weekend kicks off the summer travel season for millions of people. If you happen to be traveling and flying Delta Airlines, pay attention to the new, pre-flight safety video released Wednesday.
Image source: YouTube
Delta's six-minute video has already racked up over 1.1 million views in its first 24 hours on the web.
The clever clip does cover the typical airline safety information about seat belts, emergency exits and how to use the oxygen masks (if needed). However, it has employed a special cast of characters to get the message across.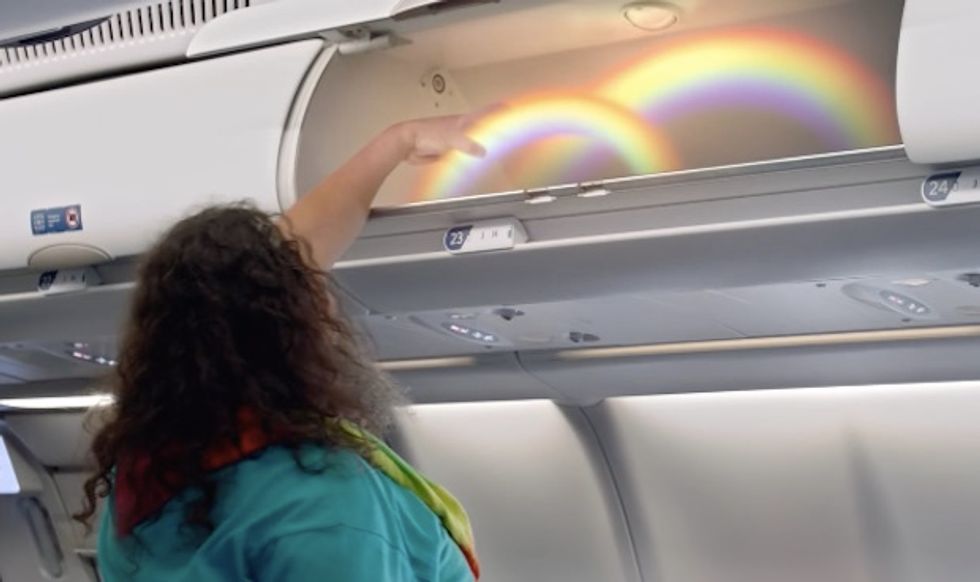 Image source: YouTube
Starting with 2010's "Double Rainbow" man, there are twenty-two different viral Internet stars and characters popping up throughout the video.
Watch it and see how many you recognize. (Compare your list with Delta's official tally, here.)
Delta ends the official safety presentation at 4:55, but don't tune out right away. There is a YouTube "Easter egg" attached to the video.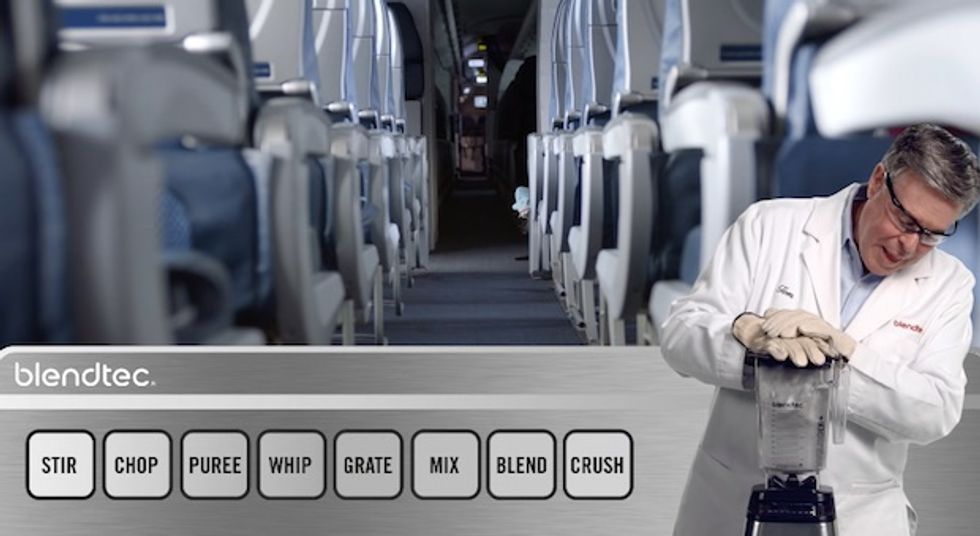 Image source: YouTube
BlendTec's Tom Dickson makes a cameo appearance to entice viewers to check out the eight bonus videos that feature scenes from the long form video blended together.
__
Follow Mike Opelka (@Stuntbrain) on Twitter.