A family finally has answers, although not pleasant ones, as to what happened to teenage girl who went missing more than four decades ago.
Police in St. Petersburg, Florida, finally closed a cold case 42 years after they responded to a call about a then 17-year-old girl who had been pushed out into traffic and was struck by a car. The girl died as a result of her injuries. The man involved the incident that occurred on June 9, 1973, was never prosecuted because the Florida State attorney could not prove his intent. At the time, the girl, a Jane Doe, was buried in an unmarked grave.
"Through the years the case remained open and the victim, unidentified," though St. Petersburg Police Department wrote on a Facebook post about the case that it knew she went by the name Janice Marie Bock.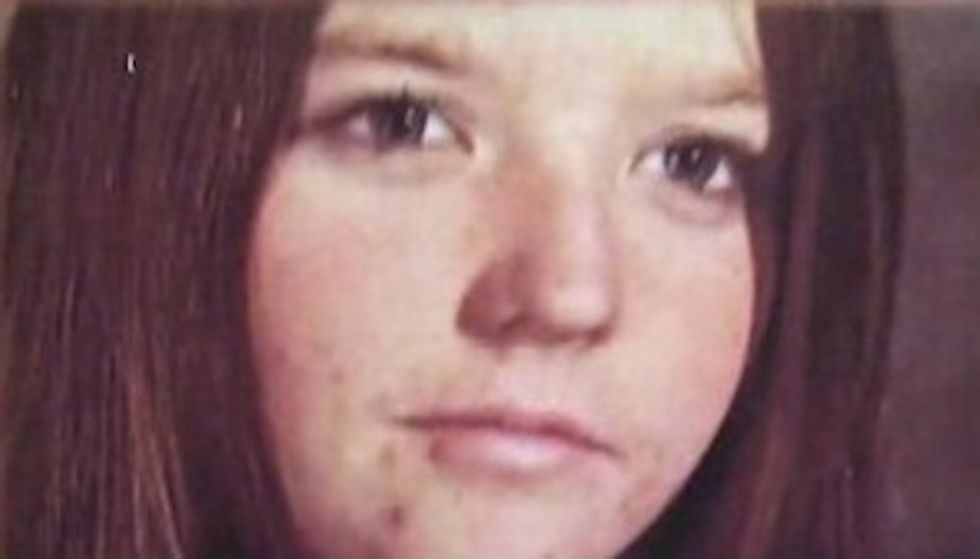 Janice Marie Young was a Jane Doe in a cold case being handled by the St. Petersburg Police Department for 42 years. This week, she was finally identified and her brother was notified. (Image source: WPTV-TV
Fast forward more than 33 years to when investigator Brenda Stevenson began looking into the case again. Stevenson told the Tampa Bay Times it's law enforcement's "obligation to notify the family of the death of a loved one." So her search to find the family this woman was related to continued.
By 2010, Stevenson and the medical examiner exhumed the body of this Jane Doe and two others to obtain DNA samples with University of South Florida anthropology professor Erin Kimmerle to create a profile of what they looked like to help with a missing persons search.
On Oct. 8, 2014, the National Center for Missing and Exploited Children posted the reconstructed photo on Facebook on behalf of the police department asking, "Do you recognize this teenage girl who was in St. Petersburg, Florida, in 1973?" The post said she was going by the name Janice Marie Brock.
Three months later, the police department got a call.
It was from Timothy Young, a man living in North Carolina, who told Stevenson he was searching for his sister, Janice Marie Young, who ran away in 1973 as a teenager when they lived in Newport News, Virginia. According to the police, Young said he and his sister were adopted and Brock was their former last name, changed to Young by their adoptive parents.
Young told WPTV-TV that his sister was abused at home, prompting her to run away when she was 15 years old. He provided a DNA sample and the department confirmed that he was in fact the woman's brother.
"I called Timothy Young from my personal cellphone to do the death notification," Stevenson said. "He was obviously very upset and started to cry, as anyone would, and I cried with him. It was a very emotional time. I am happy for his closure and at least now he has some answers."
Young told the Tampa Bay Times his sister will be cremated and placed in an urn in his home.
"She will finally be with me," he said.
While the end of this case might offer some semblance of closure for Young, it opened up an old wound for others. Lawrence Dorn, now 67 years old, was the man originally charged with the teenager's murder. Though those original charges were dropped, he told the Times he worried he would be charged again.
"I asked God for forgiveness," Dorn, a married man with three children who expressed his remorse, said.
The Times reported that police at the news conference announcing the closed case Thursday said no new charges would be brought.