She told police he kept her locked in a wooden box for four months.
After Sandra Kay Sutton escaped in April from the soundproofed, 100-inch-long crate containing buckets filled with urine and feces, she dialed 911 from a neighbor's house in Sedalia, Missouri, and then left town, hoping to evade her captor for good.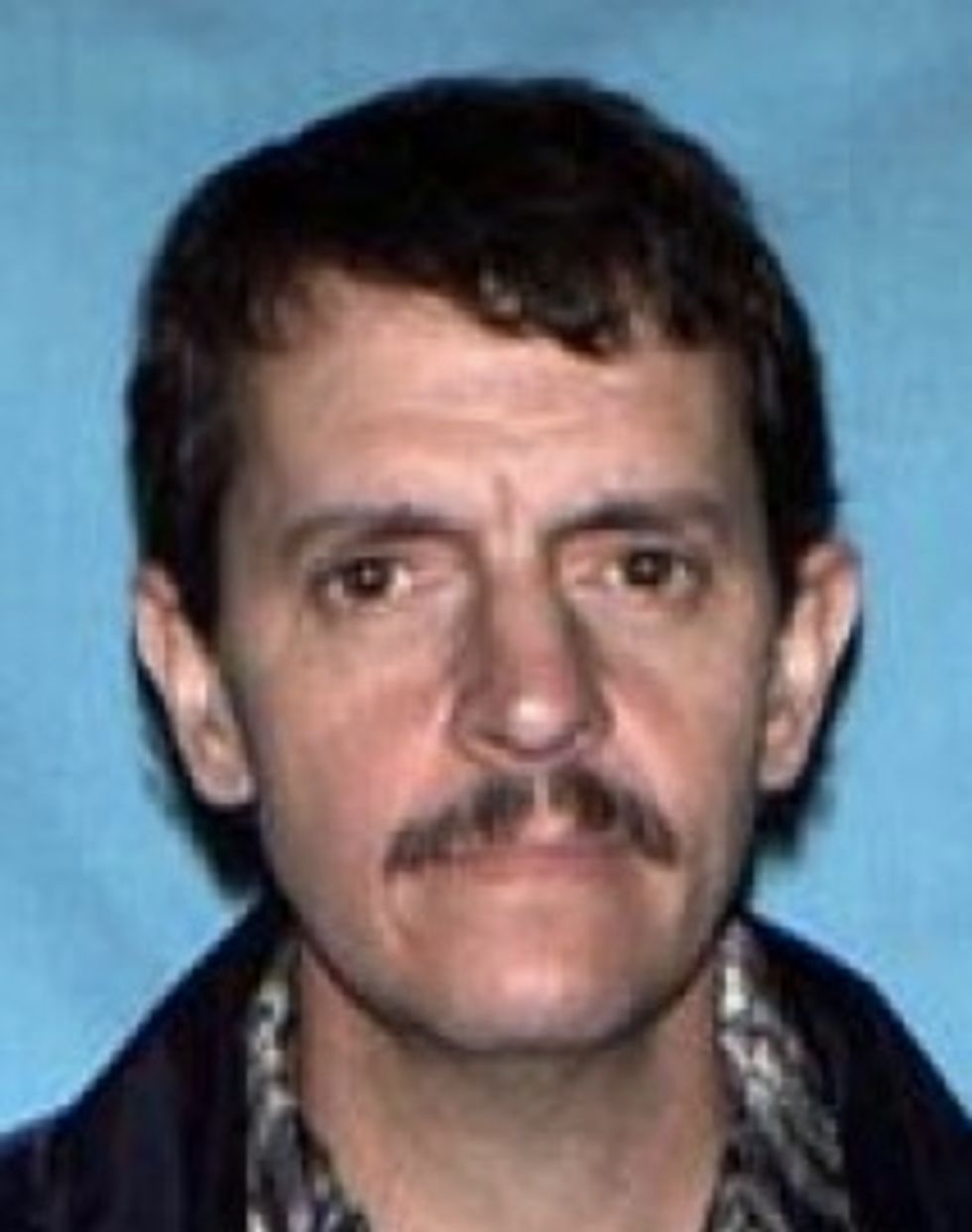 James Horn (Image source: Missouri Sex Offender Registry)
But police believe James Horn caught up with her again.
Sutton and her 17-year-old son were found shot to death Thursday at her brother's house in Clinton, Missouri — 57 miles southwest of Sedalia — and the 47-year-old Horn is still nowhere to be found.
The big question: Why wasn't she better protected from the twice-convicted kidnapper who spent most of the last 23 years in prison, was charged in Sutton's case and who police have been looking for since her escape?
"She was not in protective custody. Several folks have asked that ... The fact is, we didn't know that she was living in our community, and as far as I can tell from checking she has never even sought an order of protection against James Horn," Clinton police Lieutenant Sonny Lynch told WDAF-TV. "We were not notified that she lived here, neither by her, nor anyone else. No one requested patrols. We were not aware that that type of situation even existed."
Horn and Sutton dated for a brief period before she broke it off — and then her captivity commenced, according to WDAF.
Shortly after the bodies of Sutton and her son Zachary were found, police descended upon Horn's house in Sedalia where Sutton told police he had her locked up earlier this year. Police told residents to clear out because it "might not be safe here pretty soon," a SWAT officer told WDAF.
Rather than bust into the place, police used a robot to confirm if Horn was inside. He wasn't. He wasn't in surrounding houses, either. Cops figured Horn returned to Sedalia after they found a car stolen from Sutton's parents at a business in town and saw surveillance video of a man matching Horn's description exiting the car and walking in the direction of his neighborhood, the station said.
Police said Horn should be considered armed and dangerous. He's 5'11", weighs 175 pounds and has brown hair and eyes. He was charged with kidnapping, armed criminal action and unlawful use of a weapon in connection with Sutton's case.
"She was afraid of him, yes, she was extremely afraid of him," Sutton's mother told WDAF on May 4, asking the station to not reveal her name, fearing what Horn might do next.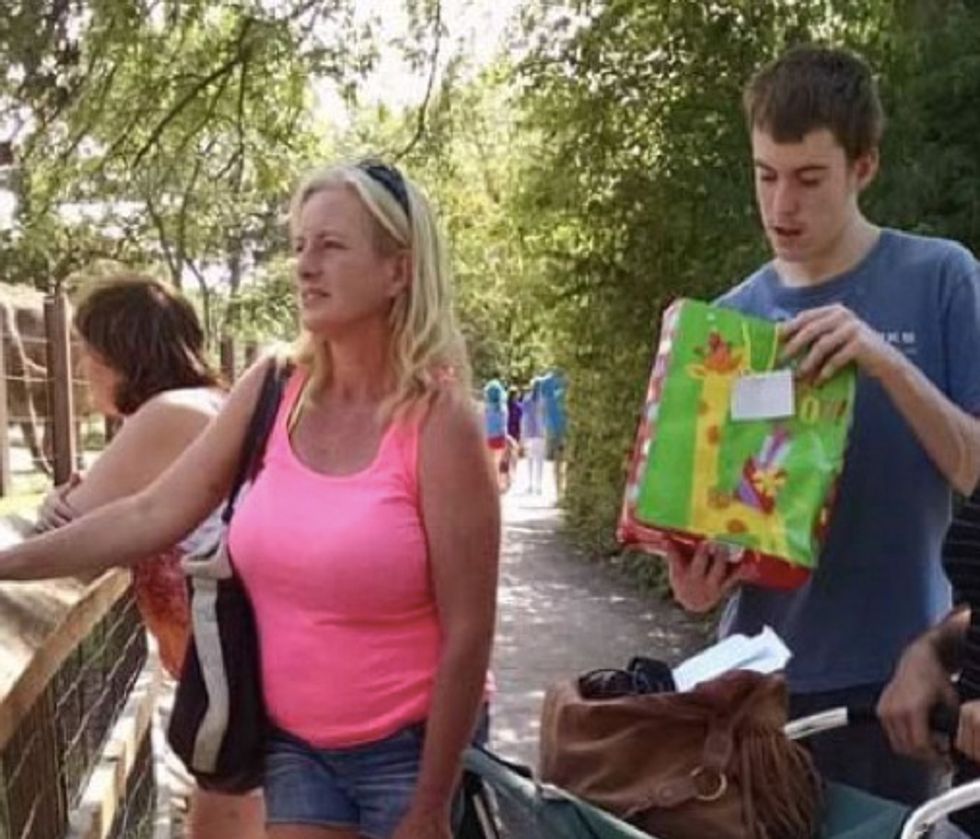 Sandra Sutton and her son Zachary (Image source: WDAF-TV)
"If you see this guy you need to turn him in, he's a very dangerous guy, and he could do this to your daughter," the mother told the station earlier this month.
After Sutton was found murdered, her mother on Thursday told WDAF she's terrified that she'll be Horn's next victim. That same day members of Horn's family told the station he indicated to them that he was planning to turn himself in after tying up some loose ends.
"James, I don't believe what they're telling me, but to make it easier on you, turn yourself in," his stepmother pleaded earlier this month, WDAF reported.
Horn's criminal history appears to match what police said he did to Sutton.
He was convicted of kidnapping and sexual battery in Tennessee in 1992 after the woman he was dating broke things off; he was released from prison in 1995.
A year later court records show he kidnapped, raped and held a knife to the throat of his estranged wife after locking their 8-year-old daughter in a closet. For that Horn was convicted of interstate kidnapping and was sentenced to nearly 13 years in prison, which was followed in December 2011 by five years of supervised release.
—
Follow Dave Urbanski (@DaveVUrbanski) on Twitter