CLEVELAND (TheBlaze/AP) — Cincinnati Reds manager Bryan Price was ejected Saturday before the game against Cleveland began.
Price was thrown out by crew chief Jim Reynolds after the lineup cards were exchanged. The two had a lengthy heated argument that continued as the Indians players took the field.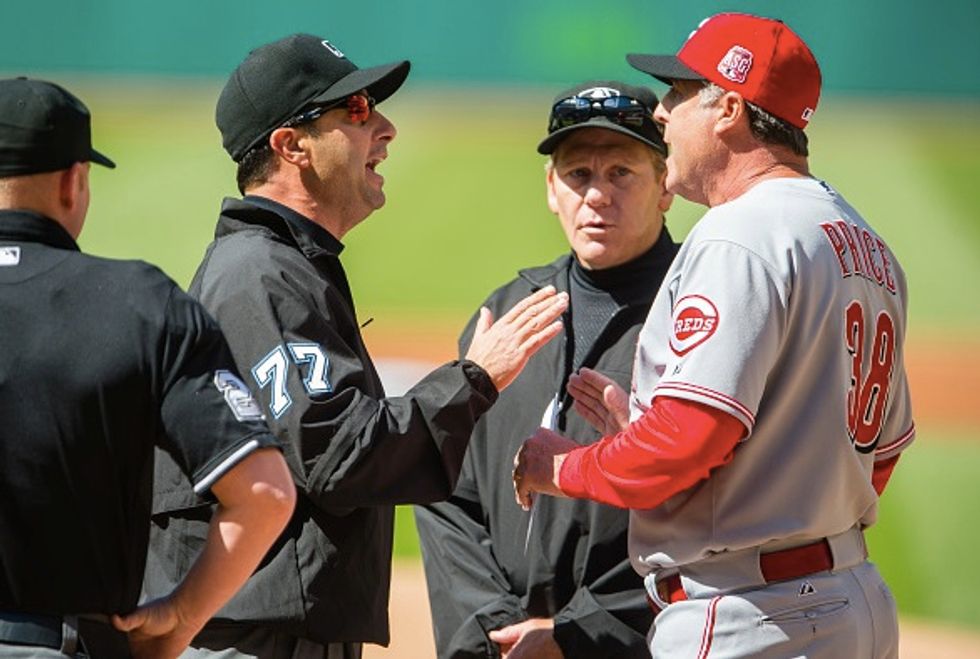 Umpire Jim Reynolds argues with manager Bryan Price of the Cincinnati Reds just before Reynolds ejecting him, prior to the game against the Cleveland Indians at Progressive Field on May 23, 2015 in Cleveland, Ohio. (Image source: Jason Miller/Getty Images)
Reynolds then threw out Price.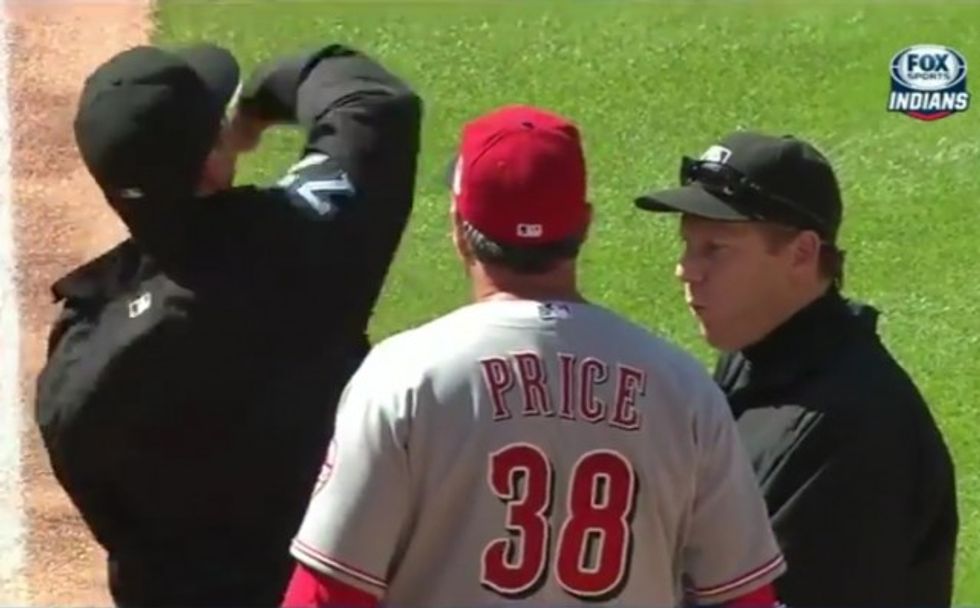 Price gets the hook. (Image source: YouTube)
The discussion continued before Price finally went to the dugout and returned to the clubhouse. It's unclear what led to the argument, although several Reds players were unhappy with plate umpire Manny Gonzalez's strike zone Friday night.
Cincinnati has lost a season-high six straight games and is 18-23, its worst record of the season.
You might recall that Price went on a profanity-laced tirade during an interview last month, dropping the F-bomb a whopping 77 times.
The ejection was the second of the season for Price and the fourth of his career.
—
Follow Dave Urbanski (@DaveVUrbanski) on Twitter