Things did not go as planned.
Footage published to YouTube shows an individual attempt to demonstrate a motorcycle burnout at a biker show when a fire erupts underneath him and engulfs the bike in flames.
— Scroll down for video —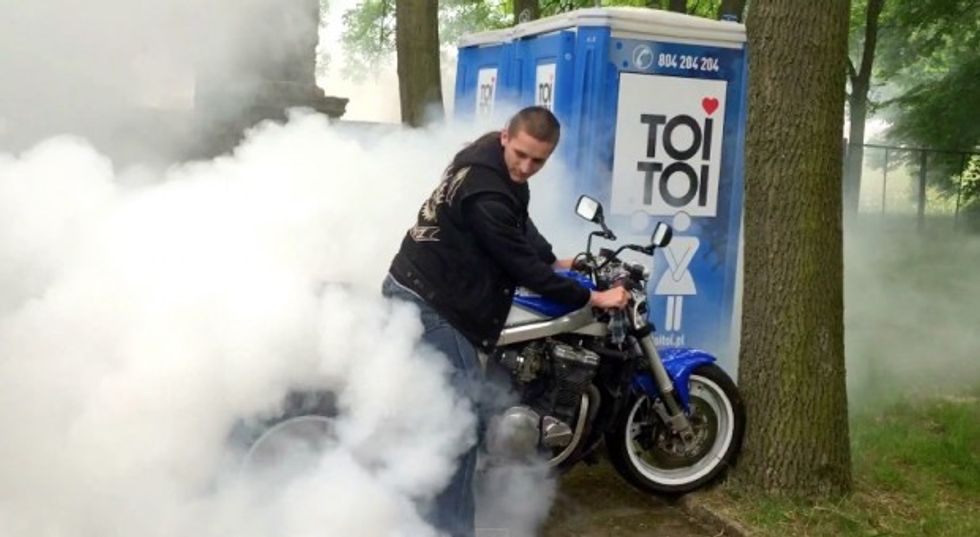 Image source: YouTube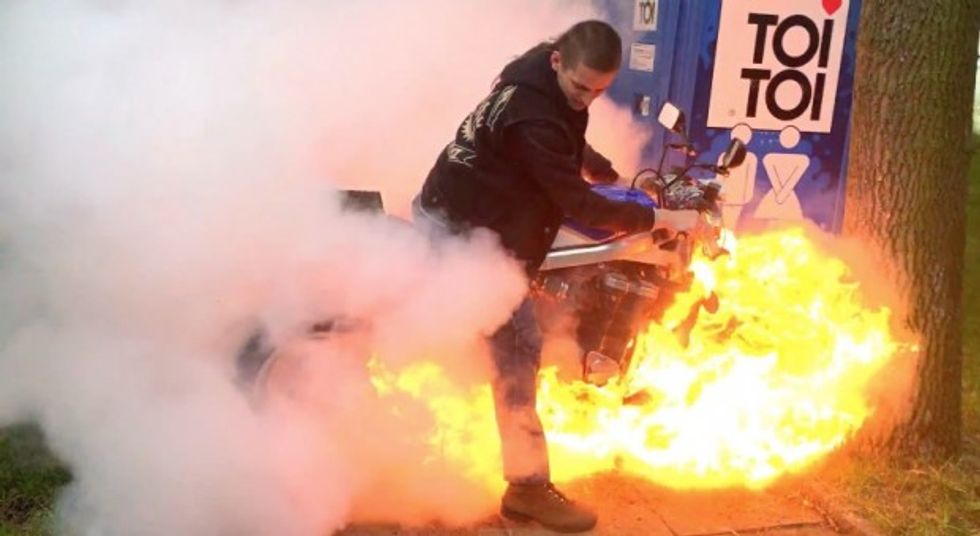 Image source: YouTube
The panicked individual immediately abandoned the motorcycle and bystanders dumped a few glasses of water on it.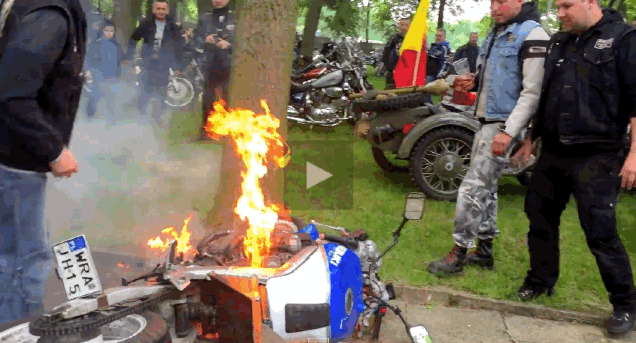 After the water had been used up, the desperate man attempted to then extinguish the flames by blowing air from his mouth.
Ultimately, the fire was put out. No one appeared to be injured. According to the YouTube description, individuals at the bike show donated about half of what it will cost to fix the bike.
It was not clear when or exactly where the incident took place, but the YouTube video's description was written in Polish.
At the time of publication, the video had amassed more than 30,000 views on YouTube. It was posted on May 24, but just started gaining traction online Monday after an individual posted it to Reddit.
—
Follow Oliver Darcy (@oliverdarcy) on Twitter