Aficionados of the extreme hairstyling associated with the sculpted beards and mustaches call their avocation "bearding."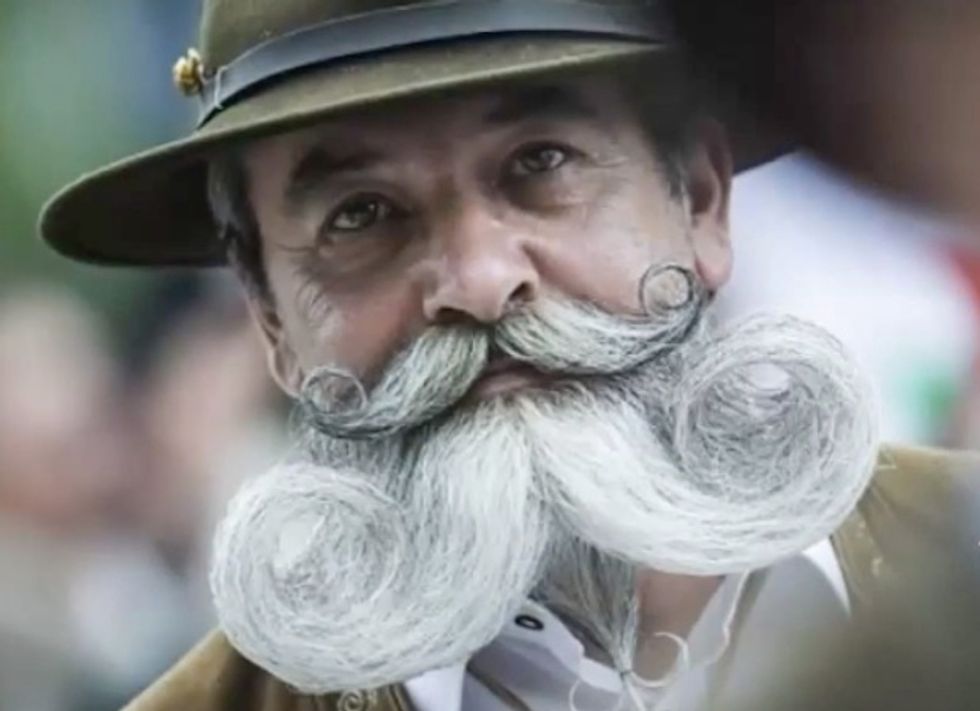 Image source: YouTube
Some of the more competitive and passionate bearders believe the growing, trimming, shaping, sculpting and waxing of facial hair qualifies as a sport — there's even a World Beard and Moustache Championship held annually, awarding gold, silver and bronze medals in 18 different categories.
This past weekend, the Hungarian village of Kiskunfelegyhaza, south of Budapest, saw the seventh Kunsag Beard Festival.
In case you missed it, here's a video compilation of some of the "best" examples from the beard and mustache tonsorialists.
For the record, Beard Team USA (last year's American winners) will travel to the World Beard and Moustache Championships in Leogang, Austria, to compete in the 2015 championships on Oct. 3. The competition to select the 2016 Beard Team USA will take place on Nov. 7 in Brooklyn, New York.
—
Follow Mike Opelka (@Stuntbrain) on Twitter