So-called "free-range" parents in Maryland, whose children have been taken to protective services a couple of times as they were allowed to do things like walk home alone and play at a local park without parental supervision, were cleared in one case.
Child Protective Services began an investigation of Danielle and Alexander Meitiv from Silver Spring, Maryland, in December when their children, 10 and 6 years old, were walking a mile home without an adult. The Meitiv's lawyer Matthew Dowd told WRC-TV CPS "ruled out" neglect on the parents part, while it had previously said they were responsible for unsubstantiated neglect, in this case.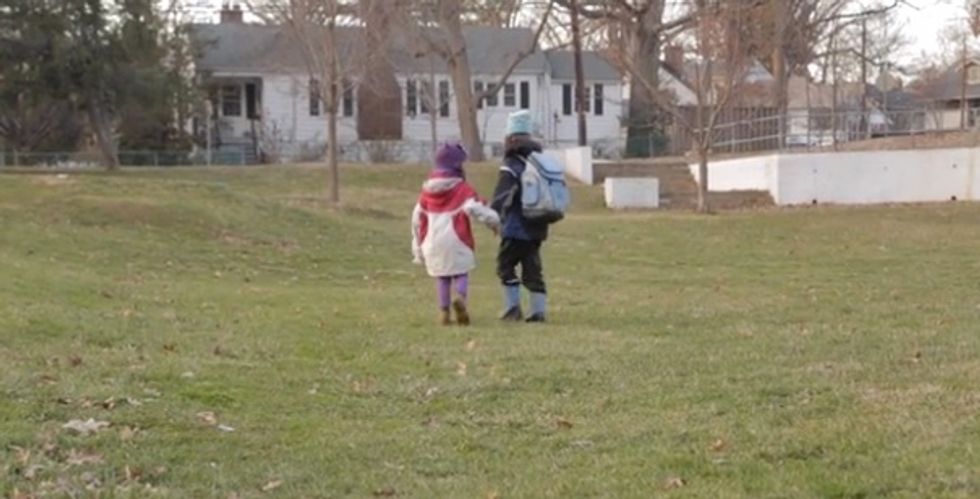 The Meitiv children have been taken into protective custody for walking alone a mile away from home and later playing alone in a local park. Their parents allow them to do so as part of the so-called "free-range" parenting movement. (Image source: Washington Post)
The Meitivs, however, are still under investigation for an incident in April when they allowed their children to play alone in a park and they were picked up by police and kept in custody for several hours.
"It was an enormous relief and vindication," Danielle Meitiv told the Washington Post when they learned of the decision about the December event. "Of course there's no neglect here. There never was. There was never even a hint of it."
"What we're hoping this means is that they recognize we never should have been on their radar," Danielle Meitiv added. "Nothing we have done should have triggered an investigation."
She told the Post that the family hopes the CPS investigation into the April incident will reach a similar conclusion.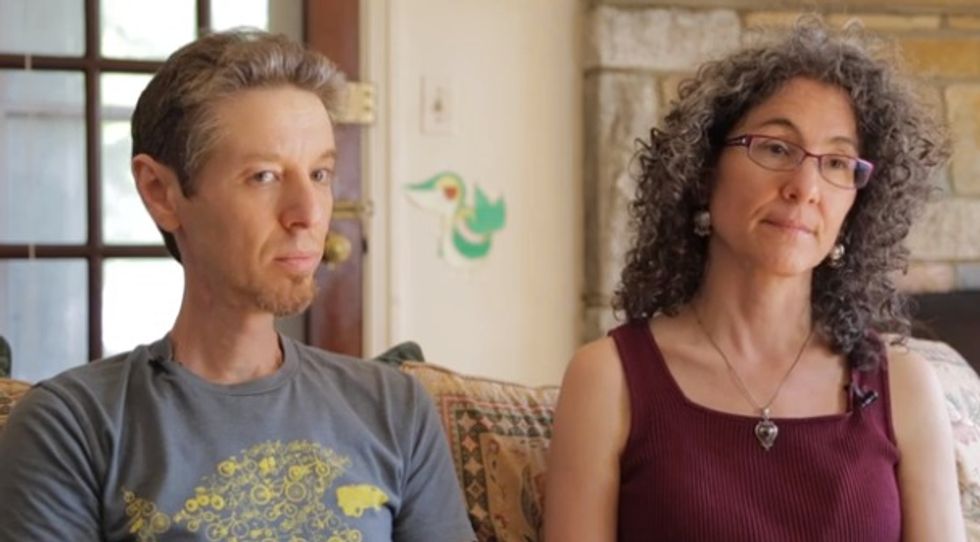 Danielle Meitiv told the Post that this generation of parents is the first to feel the need to be hypervigilant in its watching of children. (Image source: Washington Post)
"The facts of the two are the same," Danielle Meitiv told the Post. "They're the same kids, we're the same parents. They were walking in the same neighborhood. ... Neither case is neglect so we're hopeful that CPS will just see that and move on."
As for the bigger picture, the Meitivs told the Post that they hope this latest decision by CPS suggests changes are being made in the system's policies to show "kids walking in their own neighborhood, in broad daylight, is not neglect."
"When it comes down to it, it's our right to decide how to parent our kids," Danielle Meitiv said. "We made these decisions for very good reasons and I feel like the proof is in the kids."
Watch the Meitivs speak with the Post about this latest decision by CPS and how recent incidents have affected their family: