A years-old photo that shows two Chicago cops posing with a black suspect was strongly condemned by the department's police superintendent after the Chicago Sun-Times obtained the image and chose to print it late Tuesday.
Police superintendent Garry McCarthy called the picture "disgusting" and told the Sun-Times that "the despicable actions of these two former officers have no place in our police department or our society."
"As the superintendent of this department, and as a resident of our city, I will not tolerate this kind of behavior, and that is why neither of these officers works for CPD today. I fired one of the officers and would have fired the other if he hadn't already been fired by the time I found out about the picture. Our residents deserve better than this, as do the thousands of good men and women in this department," he told the newspaper.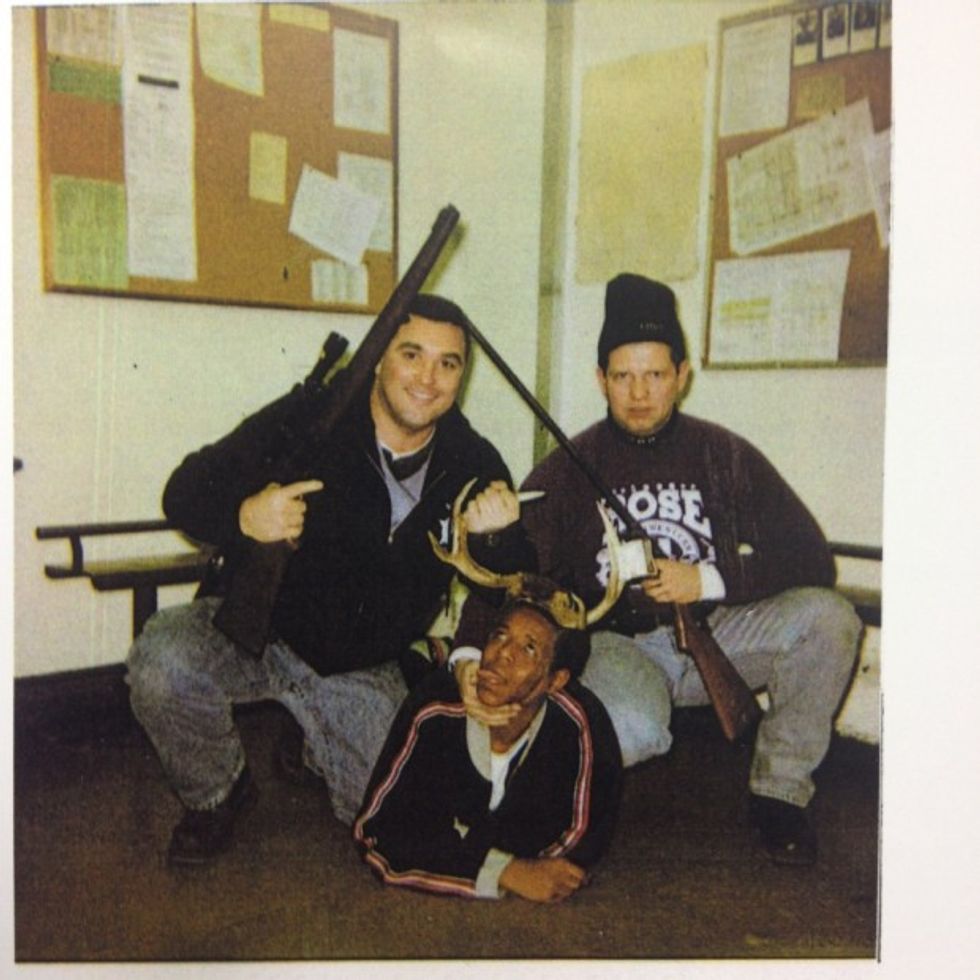 Image source: Court file via Chicago Sun-Times
According to the Sun-Times, the photo was thought by investigators to have been taken between 1999 and 2003. It was only brought to the department's attention in 2013 by federal officials. The department sought to keep the image shielded from the public, arguing they wanted to protect the privacy of the suspect shown in it, but a judge refused to hide the picture in March. The Sun-Times said it obtained the image in the court file.
[sharequote align="right"]"I am embarrassed by my participation in this photograph."[/sharequote]
The image features former officers Timothy McDermott and Jerome Finnigan and shows them posing with a black drug suspect wearing antlers on his head.
The image resulted in McDermott being fired from the force. Finnigan was already serving 12 years for other unrelated crimes.
McDermott told the Sun-Times he deeply regretted taking the photo.
"I am embarrassed by my participation in this photograph," he said. "I made a mistake as a young, impressionable police officer who was trying to fit in."
McDermott, however, is appealing his dismissal from the force. His attorney says the action was a step too far, according to the Sun-Times.
Neither the individual who took the photograph nor the suspect featured in it have been identified by authorities.
—
Follow Oliver Darcy (@oliverdarcy) on Twitter