The fallout continues over Josh Duggar's admission that he "acted inexcusably" as a teenager following revelations of molestation charges from more than a decade ago, as major sponsors are pulling support for TLC's embattled "19 Kids and Counting."
Choice Hotels and Payless ShoeSource are the latest companies to halt advertisements on the program. The reality show — which Duggar, the eldest of 19 kids, stars on — was recently pulled off of TLC's schedule, though it has not been officially canceled, according to the Hollywood Reporter.
Walgreens has also decided to halt advertisements on the show after previously proclaiming on the company's Facebook page that the situation was being monitored closely. Later in the day on Tuesday, though, Walgreens wrote, "In the wake of recent news, we are no longer advertising on the '19 Kids and Counting' program."
@SweetBabbyJesus Our ads ran during this show as part of a larger buy w/ TLC. We are taking steps to have them removed from future episodes.

— Payless ShoeSource (@PaylessInsider) May 26, 2015
@moaevil Thank you for reaching out. We share your concerns and we have decided to remove our advertising from the show.

— Choice Hotels (@ChoiceHotels) May 26, 2015
General Mills had already pulled its ads last week in the wake of the controversy, according to USA Today.
As TheBlaze previously reported, Duggar apologized on Thursday following a tabloid report that was published alleging he molested underage girls when he was a teenager more than a decade ago. He also resigned from his position as the executive director of FRC Action, a conservative lobbying firm that is associated with the Family Research Council.
News spread rapidly after In Touch Weekly published a story on Thursday citing a 2006 police report from Springdale Police department in Arkansas providing graphic details of the alleged crimes Duggar committed.
"Twelve years ago, as a young teenager I acted inexcusably for which I am extremely sorry and deeply regret," the "19 Kids and Counting" star said in a Facebook statement. "I hurt others, including my family and close friends."
Duggar said that he "sought forgiveness" from the individuals he wronged and from God and that he would take back the action he took during his teen years if he could.
"In my life today, I am so very thankful for God's grace, mercy and redemption," he wrote.
His parents, Jim Bob and Michelle Duggar also released a statement. It read, "When Josh was a young teenager, he made some very bad mistakes, and we were shocked. We had tried to teach him right from wrong. That dark and difficult time caused us to seek God like never before."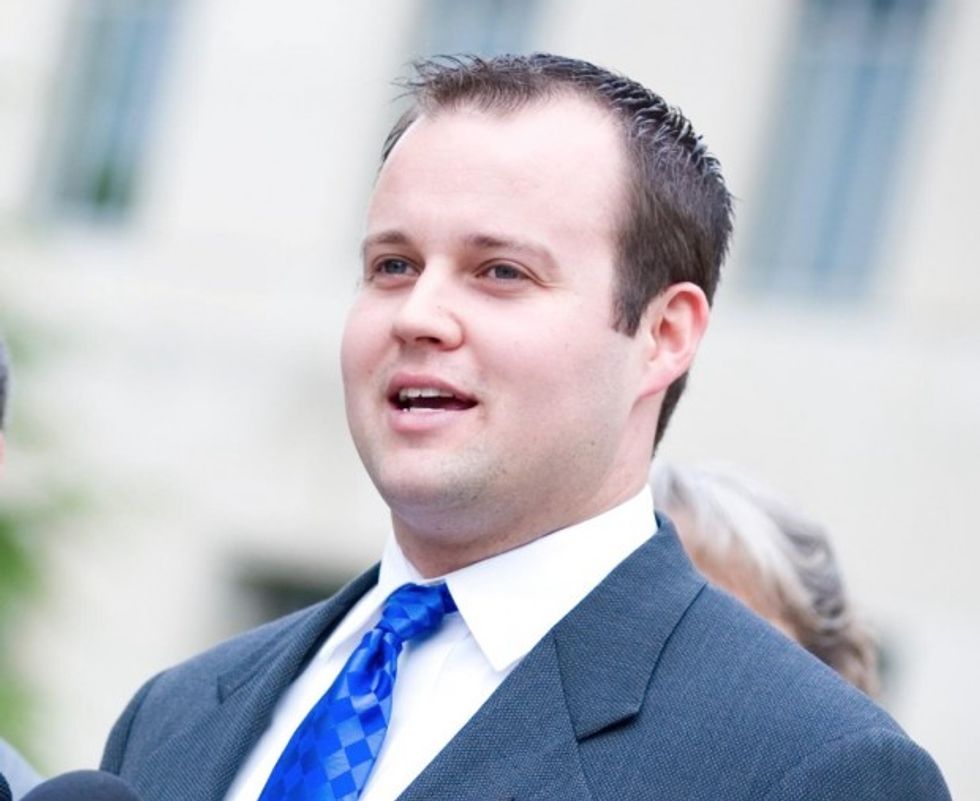 Josh Duggar (Image Source: Twitter)
As The Hollywood Reporter noted, this is the second TLC show in the course of a year to experience controversy that sparked network action. "Here Comes Honey Boo Boo" was cancelled after star Mama June was reportedly seen spending time with a man convicted of child molestation.
Duggar has faced intense scrutiny over the past week as the story has gained traction. Read more about the Duggar family drama here.
The future of "19 Kids and Counting" is currently up in the air, but as USA Today reported, dueling petitions on Change.org range from demanding the show's immediate cancelation to encouraging TLC to save the program. What do you think? 
(H/T: Hollywood Reporter)