Parents in Bedford, Kentucky, are pushing back after school officials at Bedford Elementary allegedly took a child's hot lunch and tossed it in the trash in front of her classmates because her lunch account had a past due balance. Several parents agree that the decision is equivalent to "bullying."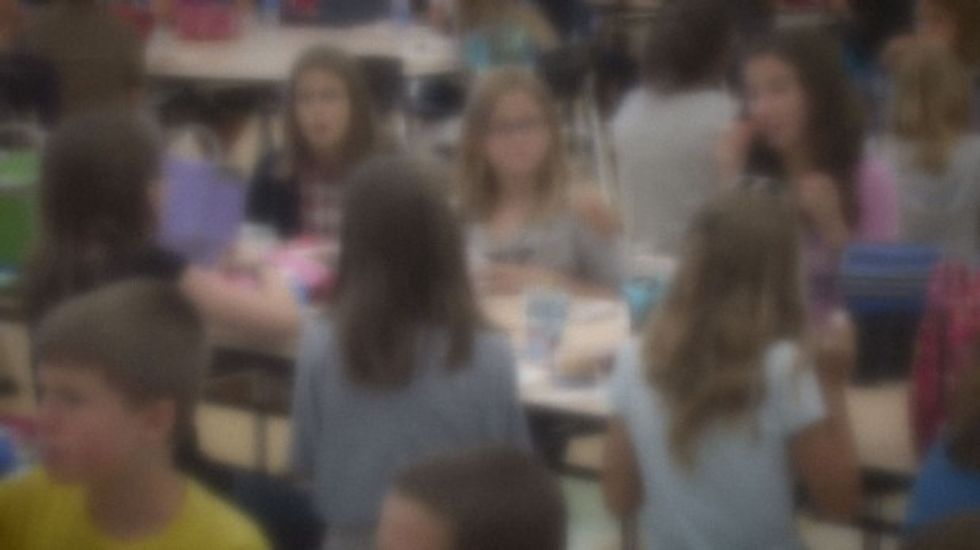 Screengrab via WAVE-TV
Leslie Chilton told WAVE-TV that an employee approached her niece on May 20 and "took her lunch while she was sitting there with her friends and everybody else." The food was then allegedly wasted and thrown into the trash. She said employees of the school confirmed to her what happened.
"It was awful to think about her being there, sitting there and she was crying. She's a shy girl anyway, she's 10 years old and she's knows what's going on," Clinton, who is also the school PTO treasurer, said.
Doug Joyce, the girl's grandfather, said the family has enough money to pay the bill, they just didn't know it was late. That being said, he's angry that the school decided to take it out on his granddaughter and "bully" her.
"They kick kids out for bullying, they need to kick grown-ups out for bullying," he told WAVE-TV.
Another parent, Kim Wright, was irate after she said the school system refused to respond to her concerns. Undeterred, she started a petition to change the school's lunch policy and gathered over 1,100 signatures as of Thursday.
"Whether it's the fault of the school or the parents, the child does not need to be in the equation," she added, questioning the morality and ethics of what the school did.
The Trimble County School Board reportedly plans to hold a special public meeting on June 17.
---